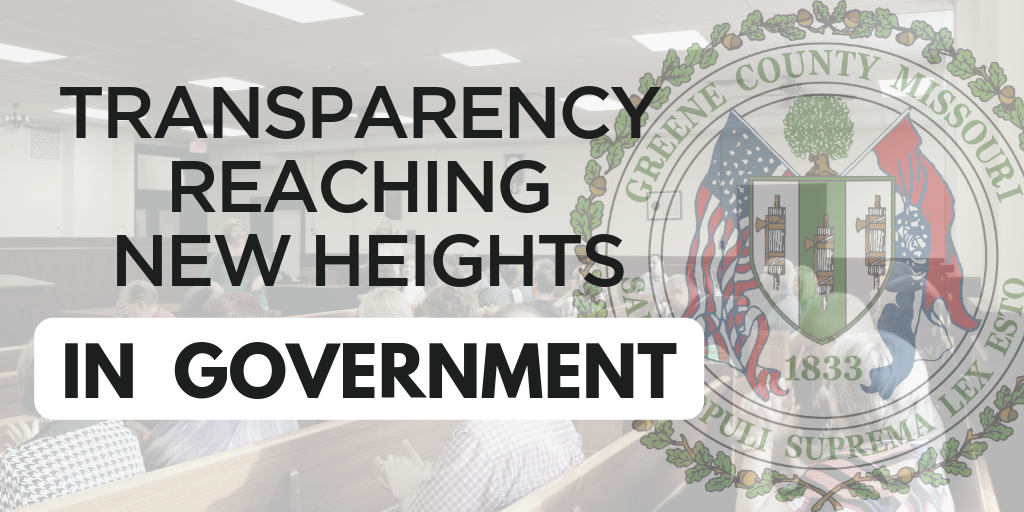 If any industry would have difficulty with transparency, one might argue that it would be government entities, but that has not stopped Greene County, Missouri from opening the books.
Greene County began playing their version of GGOB— The Great Game of Government— in 2012 by modifying Great Game practices to fit the needs of a government organization. Their efforts and financial results earned them the All-Star Pioneer Award in 2015, which honors an organization that is the first in their field to implement and practice the methodology of The Great Game of Business. After years of progress in opening the books and improving upon Great Game practices, the officials at Greene County challenged themselves to take transparency to the next level.
On March 20, county officials unveiled a new online portal designed to give taxpayers real-time access to all county revenue and expenses, right down to each check written. Rather than pay a high sticker price for a program that wouldn't promise all the detail they wanted to share, Greene County departments partnered to construct the portal internally. "It was exciting to collaborate with the internal Information Systems Department to develop the transparency portal in-house, saving the taxpayers more than $20,000 per year," says Greene County Auditor, Cindy Stein.
Up-to-date financial information is pulled daily from the county's general ledger and posted on the portal, displaying comparisons of Greene County's budgeted expenses to real-time information on income and expenditures by type and fund.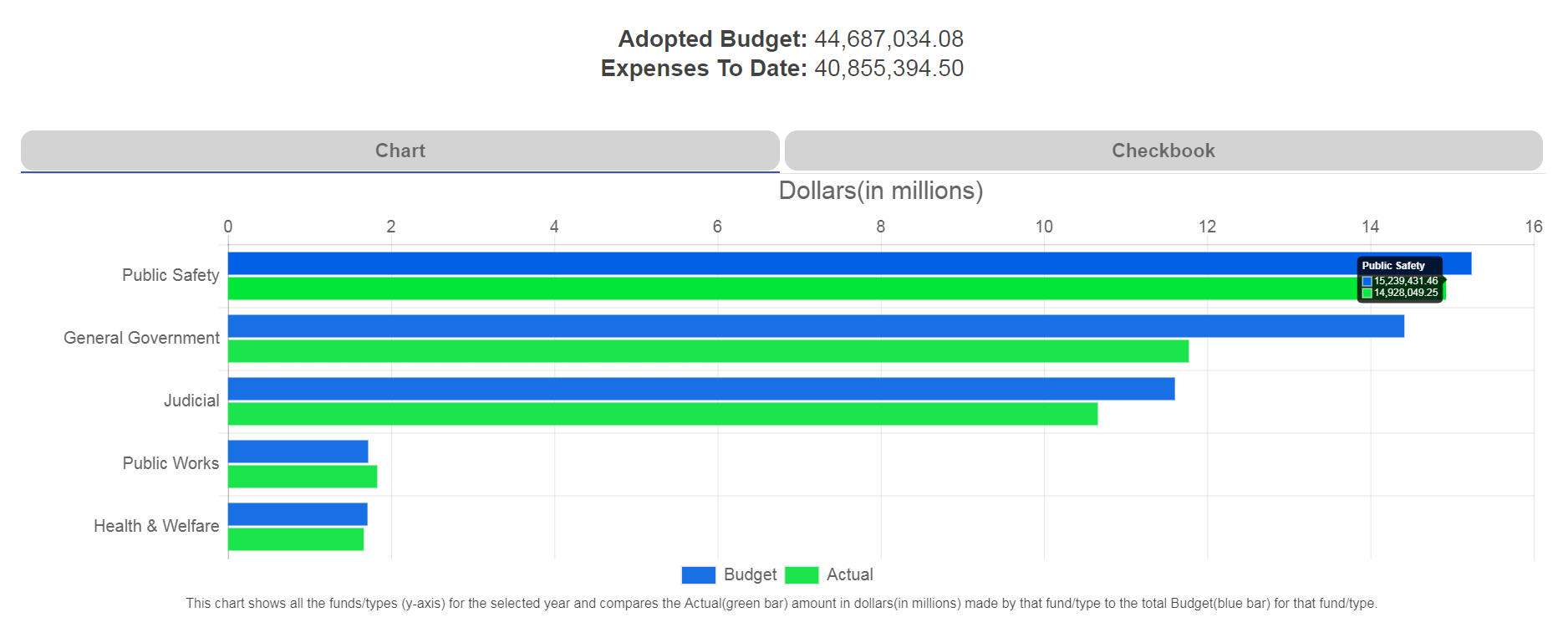 Detailed financial information can be viewed and downloaded, down to displaying all specific expenses paid by each department's fund.

Greene County Presiding Commissioner Bob Dixon is proud of this new level of transparency. "We are setting another, higher standard for openness and for easy public access to information. We invite public scrutiny; we are here to serve the public."
Greene County's GGOB Journey
Greene County became interested in GGOB in 2011 when they were contacted by Jack Stack, and began playing the Great Game of Government within the next year. The past seven years, they have progressed in their open-book journey, impacting their operations on several levels.
Moody's Investor Service took note of the county's practice of open-book management as reason for a sustained trend of sound financial operations, marked by healthy operating reserves, modest debt and pension burdens, and its service as a regional economic center for southwestern Missouri that incorporates a sizable and diverse tax base.
Moody's analysts provide international financial research on bonds issued by commercial and government entities and rates debt securities in several bond market segments. As a result of Moody's observations above, Greene County was upgraded from Aa3 Missouri Issuer Rating to Aa2 in 2016.
Through the implementation of The Great Game of Government, Greene County has successfully established and played The Game in various departments lead by 20 independently-elected officials. These county officials share financial and critical operating data with employees and together identify areas for further savings and improvement. They plan to continue making progress in these areas and increase transparency with county residents.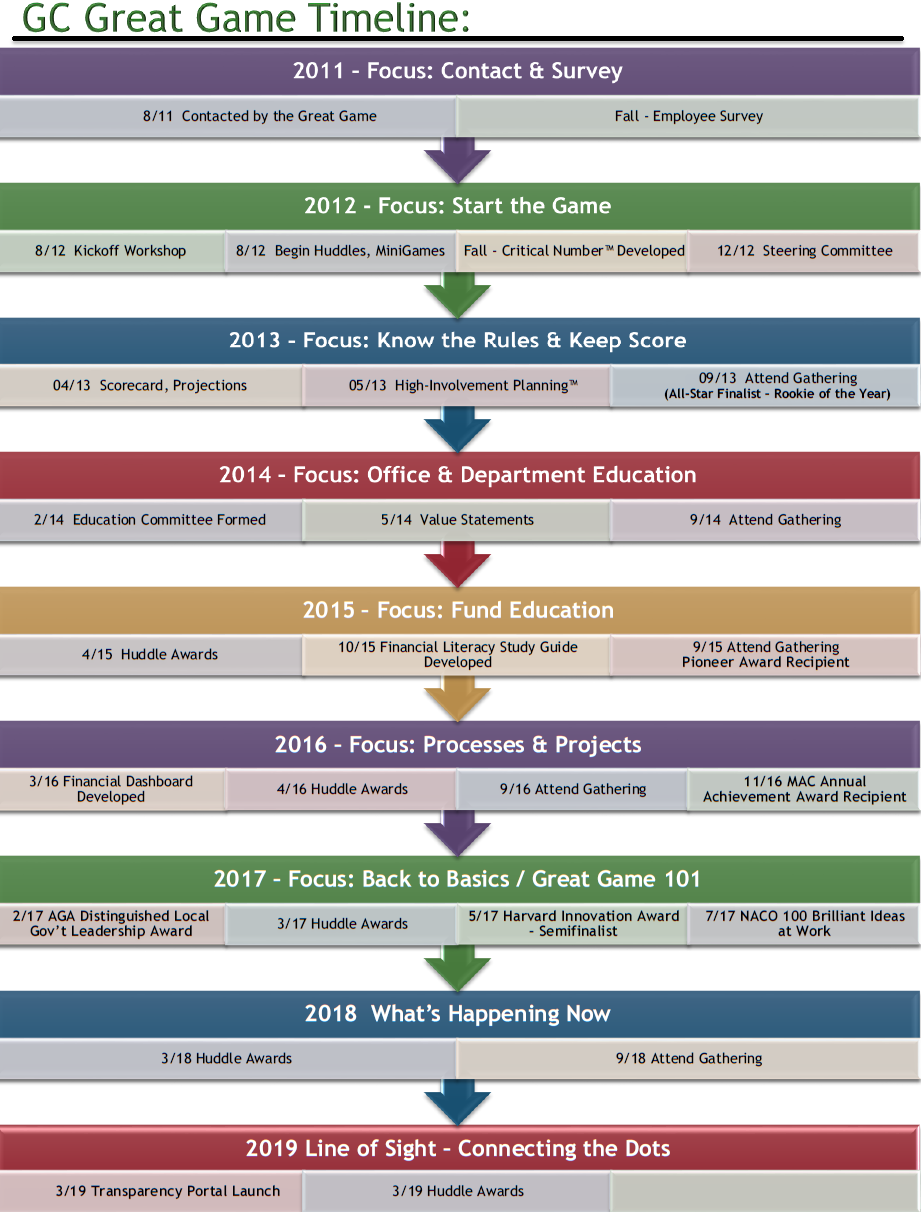 More information about Greene County's Great Game journey can be found in their All-Star Case Study.
---

Learn more about the establishment of open-book management and the Great Game in Jack Stack and Bo Burlingham's book, The Great Game of Business.
---
Other articles you might like:
Meet the Original Doubter of Open-Book Management
4 Common Mistakes with Open-Book Management
Is Your Team Ready for Open-Books? Take this Leadership Quiz
4 Reasons Your Employees Aren't on the Open-Book Bandwagon
5 Surprising Benefits of Open-Book Management