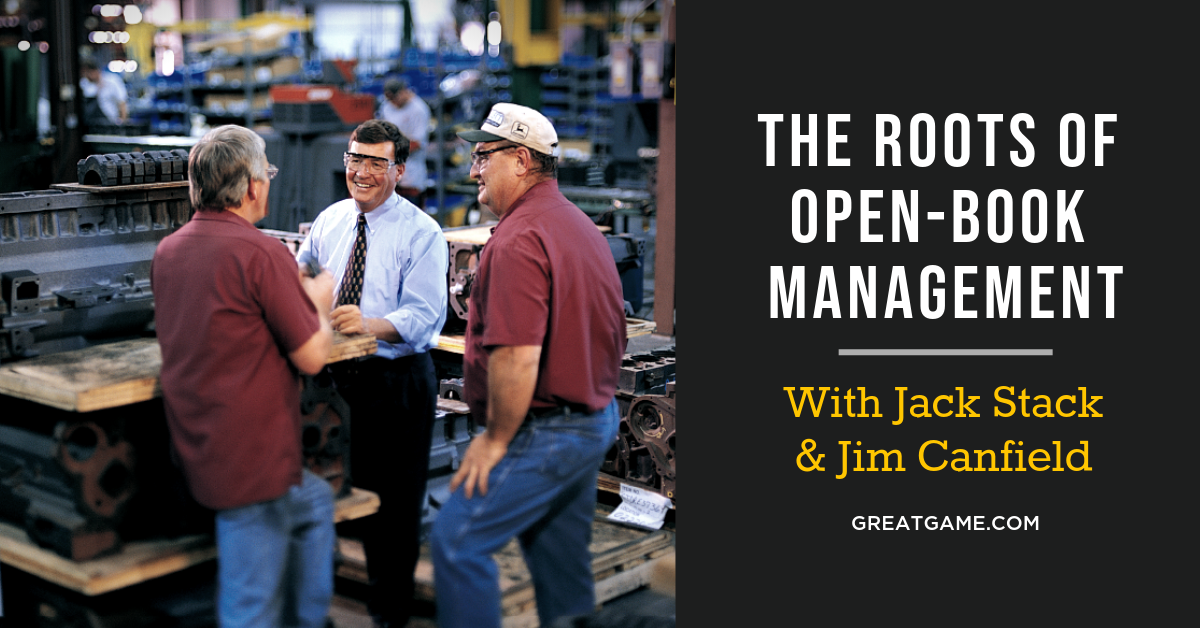 Let's take it back a few years....14 years before the famous story of SRC's establishment in 1983. Jack Stack is learning the ins-and-outs of manufacturing, the detailed metrics involved in the industry, and receiving training and education provided by his company, International Harvester.
In 1983, everyone is struggling for business, but this company is on the verge of failure. International Harvester owes $6 billion, interest rates are at 20%, and the company lays off 1000 workers weekly for two years straight. Jack and the other managers of the Springfield plant are fully focused on saving the jobs of their 119 employees and keeping the business from shutting down. This critical position shaped Jack's thoughts on how teaching everyone in the company the metrics of a successful and sustainable business through financial literacy and reporting is the only sensible way to run a business.
It Was True Then and Still Applies Today
In this interview with Jim Canfield from 2011, see how SRC applied these metrics to turn the business around, and the lessons learned in the critical beginning years of Springfield Remanufacturing Corporation that established what we know as open-book management today.
---

Learn more about the establishment of open-book management at the Discover the Game Workshop.
Other articles you might like: