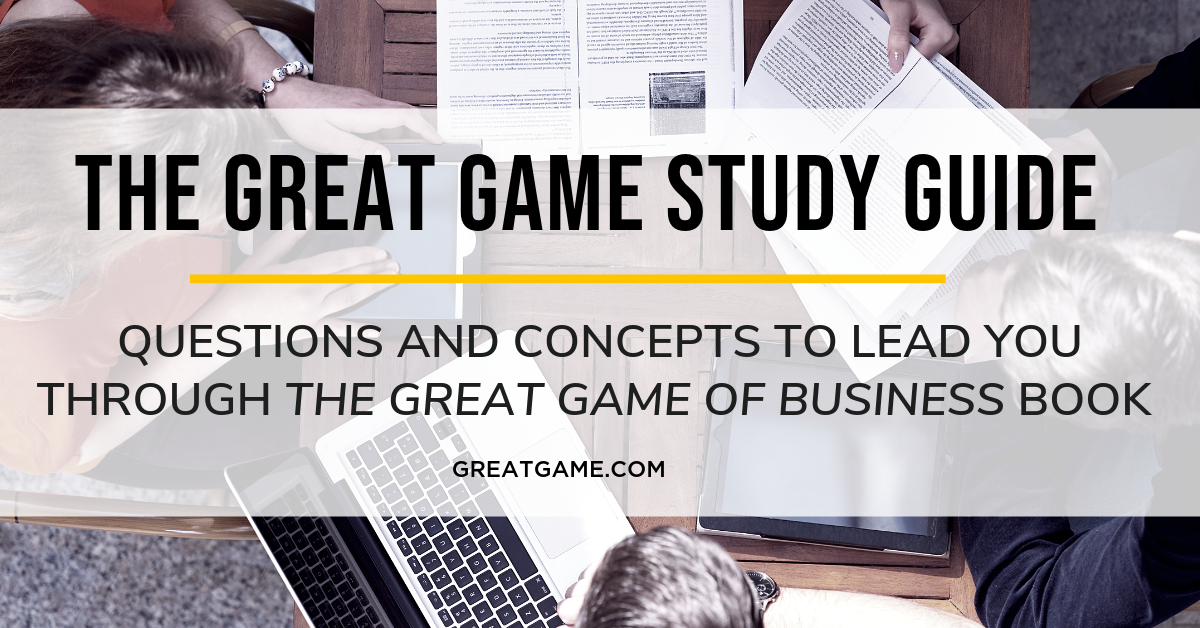 Are you ready to introduce Great Game™ to your employees? Reading the book as a group is a great way to establish the concepts of the Great Game of Business® with your staff, whether your company is new in implementing open-book management, introducing new hires to The Game, or refreshing your Great Game knowledge.
We recommend providing everyone a copy of the book and meeting weekly in small groups to review one chapter at a time. Try assigning a different discussion leader each week to share the leadership role and encourage engagement.
Our GGOB Study Guide is a perfect complement to this type of 'book club' and is full of concepts and questions to focus on when reading The Great Game of Business. This tool is designed to spark discussion and further employees' or your own understanding of the Great Game as you progress through the book. We've included questions on:
Why We Teach People How to Make Money

- focusing on profit, job security, generating cash and wealth

Myths of Management- on management roles and motivating employees
The Feeling of a Winner

- covering employee attitude, ownership and pride, in addition to celebrating wins

The Big Picture

- emphasizing defining and sharing the big picture and its connection with the community

Open-Book Management

- focusing on emotions in business, sizing up competitors, and sharing compensation figures

Setting Standards

- looking at standard costs and overhead

Skip the Praise - Give Us the Raise

- designing effective bonus plans, equal payouts and educating employees with bonus plans

Coming up with a Game Plan

- covering budgeting, sales forecasting, buy in and making changes to your Game plan

The Great Huddle

- emphasizing the importance of staff meetings and the roles of both leaders and participants

A Company of Owners - on equity and long-term thinking
The Highest Level of Thinking

- including health care and benefits, opportunity, cash-flow and ownership

The Ultimate Higher Law : A Message to Middle Managers

- looking at involvement with the boss and having fun in the workplace
---
Download The Great Game of Business Study Guide to lead your team through the book and begin the discussion on open-book management with your employees.
---
Take the next step and get your copy of the how-to implementation guide to the Great Game of Business in Rich Armstrong & Steve Baker's book, Get in the Game: How to Create Rapid Financial Results and Lasting Cultural Change.
---
Other Articles You Might Like: