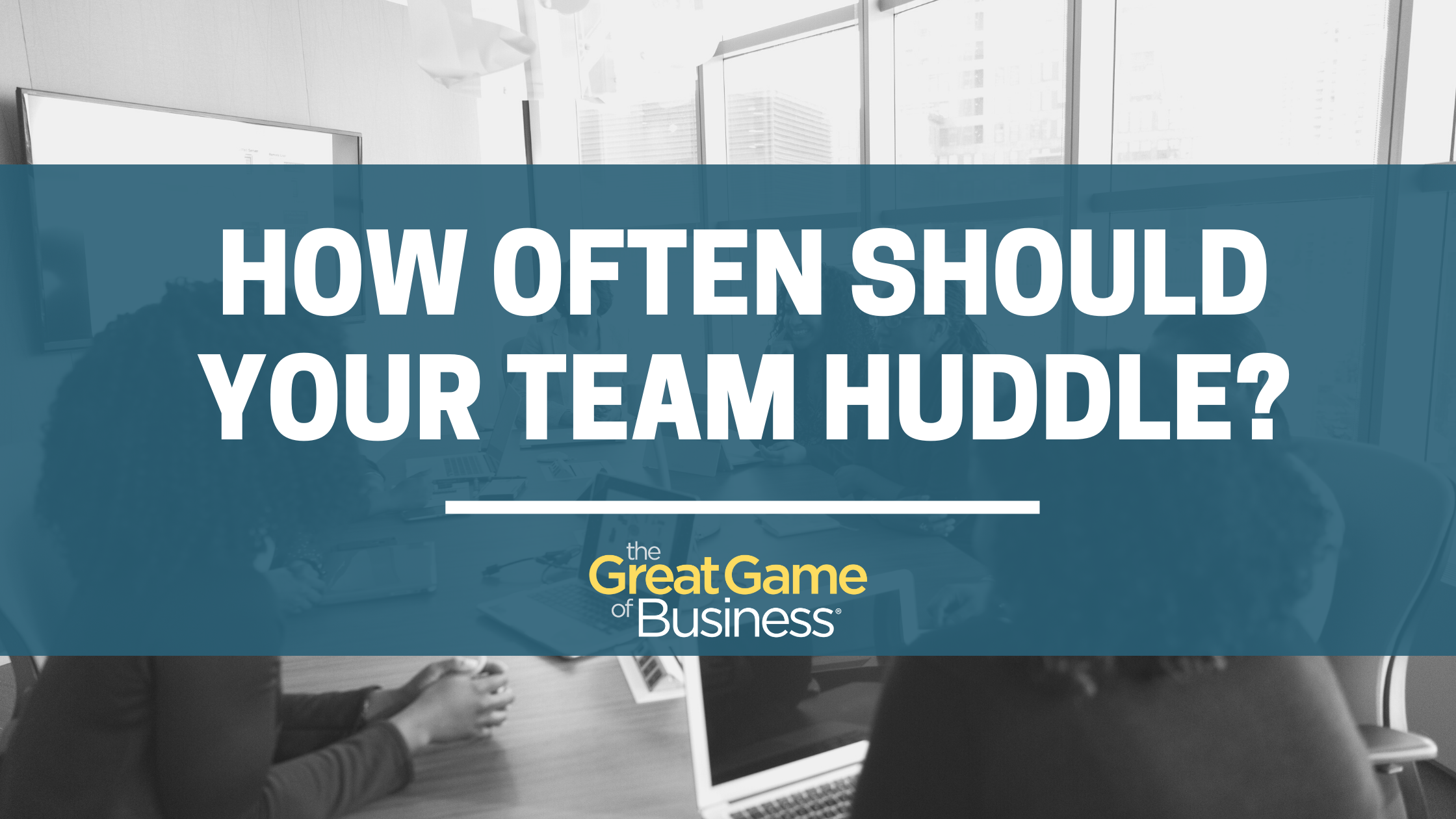 Many companies beginning their GGOB journey ask, How often should your team Huddle? What does a Huddle look like?
Those just starting out with the Great Game process often fear that these Huddles will be "too time consuming" or "just another meeting." The truth is that Huddles, when done well, will actually save you time because they improve communication and the execution of tasks. Here, we've broken down each type of Huddle:
<<Discover The Game Introductory Virtual Workshop>>
Department/Workgroup Huddles
Length of time: daily for 7-15 minutes
Huddles should be held at the department or workgroup level as often as necessary to keep the work on track. Often this is daily. These work Huddles are 7 – 15 minutes in duration and should focus on the day's activities, updates for that department, and how they can positively affect the Team Scorecard.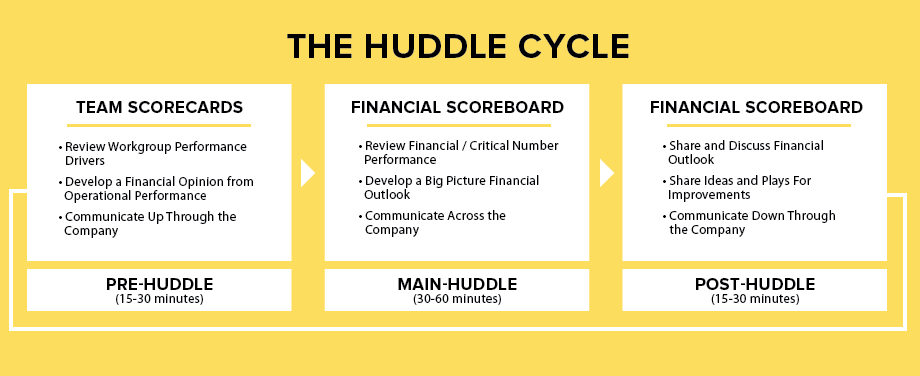 Management Huddles
Length of time: weekly for 15-30 minutes
Conduct the Management Pre-Huddle weekly before the main Huddle. This Huddle reviews workgroup performance drivers and will develop a financial opinion from the performance of operations. Continues the communication up through the company.
Main Huddle
Length of time: weekly for 30-60 minutes
In the Main Huddle, share the financial and Critical Number performance with all employees. This is where the big picture financial outlook is forecast and communication continues across the company.
In general, no matter what type of Huddle it is, be sure to create a company-wide Huddle rhythm by conducting Huddles at the same time every day or week so that people know what to expect and can be prepared.
How do you Recognize a Successful Huddle?
A successful team Huddle starts on time and is fast-paced.
The communication revolves around the Critical Numbers of the business and the stories behind the numbers.
Communication is forward-looking and to the point highlighting opportunities and emerging issues.
Contributions and successes are recognized and celebrated.
People freely and candidly share both wins and losses.
Questions are encouraged and assumptions are challenged.
Learning is emphasized and people leave more informed and educated on the business.
People freely commit to helping each other succeed.
There is a clear accountability and follow through.
People leave with a clean line-of-sight from their decisions and actions and the overall financial performance of the company.
People leave fired up and energized.
Tips for Huddling from different locations
Can you use a Web-based audio and video meeting?
Can you see the attendees all at the same time?
and have screen sharing capabilities?
Incorporate a live, web-based scoreboard? Can you still share the books and fill out the scoreboard during the meeting so you can enjoy the benefits of "forward forecasting" from the team?
Can you record your meeting?
Does the software allow for fun?
Looking to increase employee engagement? Join us for our next Great Game Experience Workshop to see how our system engages employees from the bottom-up.
Other Articles You Might Like: