About Innotec
The founders of Innotec, a manufacturer based in Zeeland, Michigan, wove the open-book principles of The Great Game of Business into the DNA of their business right from the get-go in 1992. "We based our organization on the same practices that SRC uses," says Nick deVries, Innotec's head of finance. "We want to give ownership and the information needed to make decisions directly to the people doing the work."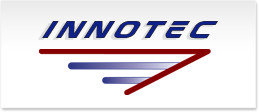 But, Innotec led a grand experiment by applying those same open-book principles to the world of PreK-12 education, in which they just might be rewriting the manual on how to revitalize public schools all across the country.
Employee Empowerment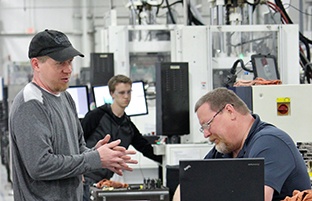 Innotec is owned in part by its employee stock ownership plan (ESOP), which primarily supplies lighting products to the automotive and furniture industries. Thanks to its reliance on automation and technology, which helps keep its labor costs competitive with the rest of the world, the company is thriving here in the U.S. At the same time — while the U.S. plant supplies only U.S. customers — the company expanded by opening factories in China, Europe and Mexico, which ship products solely in their home markets.
But it's more than just its products that make the company stand out. Innotec uses a matrix-like organizational structure that gives each of its production lines "cells" that control over its own P&L and balance sheet. Those cells then report their operational and financial results to the entire company every month. "We get phenomenal peer accountability," says deVries. "We rarely have to ask the tough questions because there are people in their own division who ask them for us."
By decentralizing decision-making and granting ownership, the company empowers its team to launch new satellite businesses that support the core production division, including a design firm, a trucking and logistics business and a sales organization. All of those businesses are now under InnoGroup.
Launch of Inno-versity & Innocademy
Innotec has also sparked the launch of an educational organization called Inno-versity, which is responsible for teaching, training, and onboarding the company's associates on a range of topics that include leadership, sales and open-book management. The company is planning to partner with local universities to teach production engineering skills and techniques to interested workers to address the labor and STEM skills gap that exists in the state.
In that same spirit of education, deVries said their organization began asking if the same principles they were using to run a university-level school could be applied to more conventional PreK-12 schools as well.
To put that theory into practice, Innotec helped launch a charter school called Innocademy eight years ago in a former furniture showcase building in Zeeland, Michigan. Charter schools are publicly funded institutions that give leeway to experiment with cutting-edge ideas and curriculum as a way to create a sense of competition with more traditionally run schools.
In this case, Innocademy wanted to test the idea that you could empower teachers, rather than administrators, to run their schools by teaching them open-book management and giving them ownership over their decisions. To do that, teachers divvy up all the tasks needed to keep their school operating, such as payroll, curriculum development, facilities maintenance, strategic planning, hiring and information technology. Then they share updates on operations and finances during weekly staff meetings coordinated by the school's director who serves like an organization's CEO. "We have virtually eliminated school administration and created a truly teacher led, high performing organization," says deVries.
There is no direct relationship between Innotec and the school, a nonprofit chartered by the state. But, Innotec created a nonprofit educational service provider company called Innovative Education Services that employs the teachers who work at the school. "We work with some of the brightest people in the world who are passionate about learning," says deVries "We just give them the tools and get out of their way."
Impressive Results, Additional Schools Added
The results so far have been impressive. Not only has the school been operating leaner than its traditionally run counterparts, the students have been testing among the top in the state because the school can afford more teachers to create a highly interactive 15-to-1 student teacher ratio.
Of course, it's easy to imagine skeptics asking why any teacher would want to work at Innocademy since they are being asked to do so much. But deVries says that the school has become a magnet for high-caliber teachers who have become disenchanted with the bureaucracies that exist in so many public schools. At Innocademy, they get to take ownership and make the decisions they think will benefit their students the most – which is why they are there in the first place.
"By understanding the financials in his or her school, our teachers can see how their decisions impact things," says deVries, whose four children attend the school, "and that just feels good."
Innocademy has been so successful over its first seven years that it's now spawned three new sister schools — Innocademy Allegan, iCademy Global and PreCademy — with potentially more in the future. "Our vision is to make a difference in the world by giving every kid the chance to excel," says deVries. "That's our true passion."
Other Articles You Might Like: