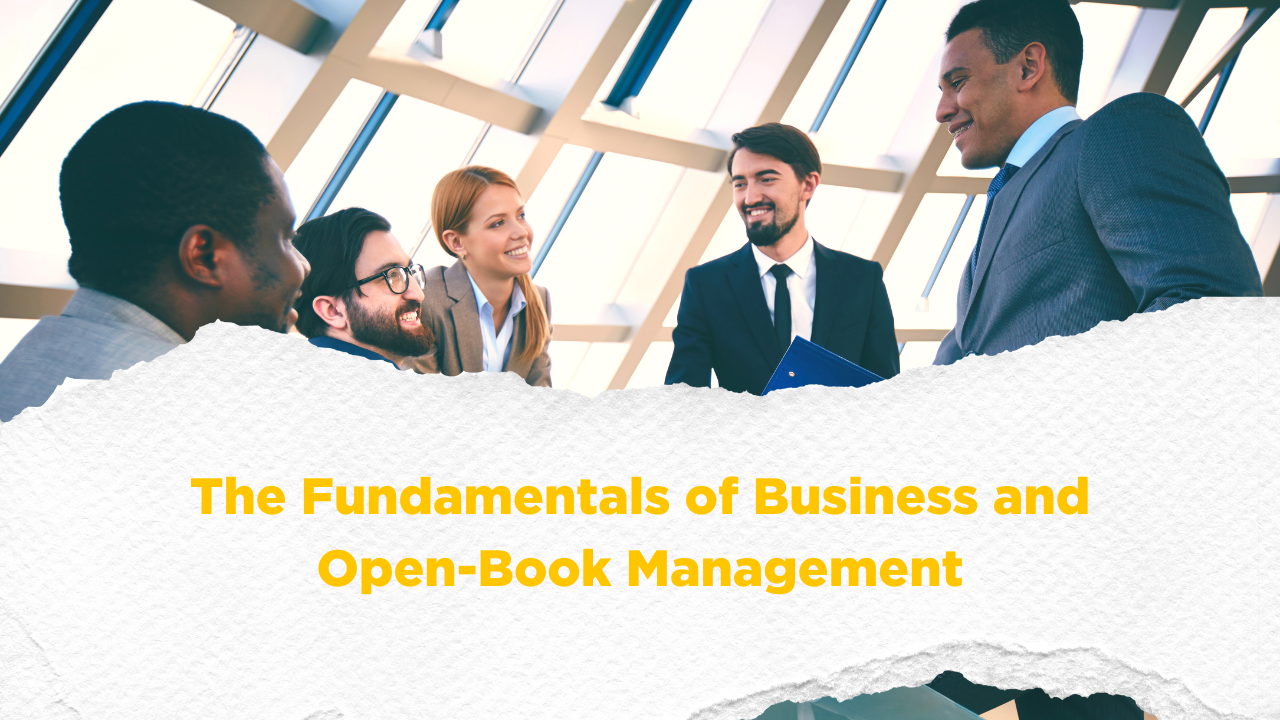 In the late 1980s, I was a young sports reporter in Kansas City covering the Kansas City Chiefs and San Francisco 49ers game. The 49ers defeated the Chiefs, and they were on their way to a third Super Bowl Championship in seven years. In those days, the 49ers ruled the class of the league.
After the game, I was with a mob of other reporters asking questions to the late 49ers head coach Bill Walsh. One reporter asked him about the West Coast offense, which is an offensive system that Walsh helped create and the 49ers utilized at the time. The team switched quarterbacks that year from veteran Joe Montana to Steve Young with no apparent change in production. The reporter shouted out, "With this system, can you pretty much plug any player in and win?"
Walsh shot back angrily, "Wait a second. We're not winning because of our offensive system. We're winning because we're blocking and tackling better than our opponents. If we block and tackle better, it doesn't matter what system we use."
I think the same thing can be said for business. In business, success comes down to the fundamentals of blocking and tackling. This is true no matter what industry you are in or the size of your company. The problem is that we get so caught up in the day-to-day challenges and struggles in our businesses that we lose our focus. We stop focusing on those fundamentals.
Enter open-book management. But, what is open-book management?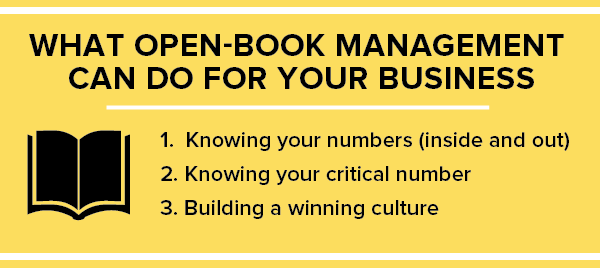 What Open-book Management Can Do for Your Business
For me as a business owner, open-book management is the steering force that keeps me constantly focusing on the fundamentals.
If you are tossing around the idea of embracing open-book management, here are three ways in which it can help you overcome your challenges and focus on the business basics.
Knowing Your Numbers (Inside and Out). Let's not kid anyone; you didn't get into business because you love numbers. You got into business because you're a great artist, roofer, IT pro, etc. There's no shame in acknowledging that you aren't as comfortable with numbers as a savvy accountant. Open-book management has helped me focus on the numbers. When I started looking at the percentages and trends (on my profit and loss statement) over a period of three to four years, solutions to many of my challenges came quickly.
Knowing Your Critical Number. The critical number is the one thing that most clearly defines winning for your company. It provides a focal point for the company and its employees. Without a focal point, it's so easy for a company and its employees to bounce from problem to problem and from metric to metric.
Building a Winning Culture. Employees want two things: to feel like they matter and to make a difference. Nothing more, nothing less. Employee engagement is one of the best indicators of corporate health. Open-book management helps employees connect their jobs to the company's mission, vision, values and performance. By participating in the company's success and having a stake in the outcome, they feel that they really do matter.
When it comes to open-book management, there is no smoke and no mirrors. Just old-fashioned hard work and a lot of business basics, such as blocking and tackling. If you want to start building a better business, start focusing on the fundamentals.
Ron Ameln is a Great Game of Business Coach based in St. Louis, Missouri.
More Articles You Might Like: