The Kiolbassa Provision Company is a 65-year-old family-owned manufacturer of handcrafted sausage based in San Antonio, Texas. Originally started as more of a pork and beef processor, the company shifted into making sausage fulltime under the guidance of president Michael Kiolbassa, whose grandfather started the company. The company's sausages will soon be sold in all 50 states and in Mexico.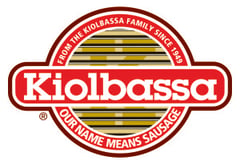 Business Challenges
The Kiolbassa family name certainly lends itself to a great brand since it sounds just like kielbasa, the polish word for sausage. Just as importantly, the company makes a great product, one that often has its customers proclaiming, "That's the best sausage I've ever had in my life." In fact, one of the company's first radio marketing campaigns offered to refund any customer's money if wasn't the best sausage they'd ever eaten. That helps explain why the company has been growing like crazy over the past 25 years, where it's seen sales grow an average of 17% per year. Demand over the past two years has been exceptionally strong – which has actually created quite a few operational challenges for the company to keep up with its growth. "All of our systems and processes that got us here began to break down," says Kiolbassa.
Open-Book Solutions
Kiolbassa says he first learned about Jack Stack and the GGOB back in the 1980s. But it took until 2013, when the company topped $40 million in revenue and its internal systems began to break down, that he went looking for help. "I began to feel a sense of desperation in needing to radically change how we do business," says Kiolbassa.
After connecting with the GGOB team via Verne Harnish, Kiolbassa and Michael Johnson, who heads up marketing in the company, jumped on a plane to St. Louis to attend the 2013 Gathering of Games. It was after a few days of listening to practitioners and connecting with other attendees that both men knew what needed to be done: start playing the Game. "I knew it was something we just had to do," says Kiolbassa. "The GGOB fit perfectly with our values-based culture."
It was in the fall of 2013 that Kiolbassa and Johnson kicked off the transition to playing the GGOB by conducting a financial literacy seminar for the company's managers, with a particular focus on defining gross margin. Almost immediately, the company was able to add 3 points to its gross margin. "It was miraculous," says Johnson, who joined the company in 2007. "It really gave us the credibility with our team to use the GGOB and open the books."
The entire 180-person team then went through a series of training programs, such as Yo-Yo training, and moved on to a series of MiniGames, including a very successful one that targeted a more accurate inventory count.
Kiolbassa has also recently implemented its first ever company-wide bonus plan, which is tied to its critical number: EBITDA.
Embracing the GGOB has also begun to pay dividends for the company in the wake of the skyrocketing price of pork in 2014, something that has shot up 100%, and has put even more pressure on the team members to keep other costs under control and communicate more effectively.
"Before the GGOB we used to operate week by week," says Johnson. "But now we're having conversations that look out three to six months, which has really helped sync up our sales forecasts and our labor schedules."
Michael Kiolbassa says that he'll never forget the day that he called his father over, who is officially semi-retired from the business, to show him their first scoreboard. "I didn't really know what to expect," he says, "My dad is old school." After his dad looked at the scoreboard, and heard about how it fit into the larger GGOB plan, he turned to his son and said: "Michael, this is the smartest thing you've ever done," recalls Kiolbassa. "That was obviously a nice validation of what we were up to."