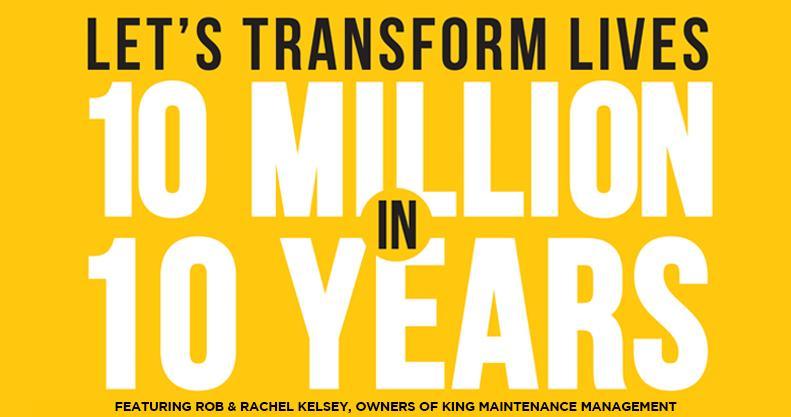 At the Great Game of Business, we hope to not only transform businesses but also change the lives of the individual employees within those companies. Our goal is to transform the lives of 10 million people in the next 10 years.

In this blog series, we are striving toward our 10-million-person goal by sharing stories of personal transformation resulting from the Great Game of Business and open-book management. Here, we feature Rob and Rachel Kelsey from King Maintenance Management in Springfield, Missouri, and how they brought the Great Game home to tackle their personal debts and reach their goal of starting their own business.
Rob began his Great Game journey at SRC Electrical where he learned financial literacy and open-book management practices. After transitioning to a position at GGOB, he brought Great Game practices home by applying principles of The Game to their $62,000 personal debt (their Critical Number™). He and his wife, Rachel, implemented weekly Huddles at home with the goal of knocking out their debt and an ambition of starting their own business.

They achieved this goal in only a year and a half thanks to their determination and dedication to Great Game practices, including weekly Huddles, MiniGames™, High-Involvement Planning™, and scoreboards as constant visual reminders of where they were and where they wanted to be. Watch the video to hear the rest of Rob and Rachel's story and see where their business is today.

Take advantage of a complimentary call with a certified Great Game Coach to see how the Great Game can transform your business.

Other articles you might like: