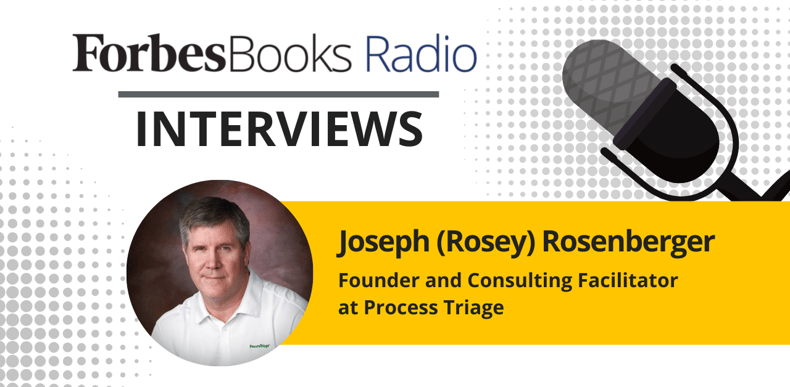 At the 26th Annual Gathering of Games, we had the opportunity to host Gregg Stebben from ForbesBooks Radio as he interviewed participants from this year's conference. In this interview he highlights Process Triage, a business process improvement system founded by Joseph (Rosey) Rosenberger.
"Triage is a way to deal with a high volume of problems with the objective to assess the type of solution quickly so scarce resources focus on the most valuable good first." Check out this interview with Rosey below to see how his company has applied this methodology in businesses ranging from start-ups to Fortune® 500 companies.
---
Sneak Peek: What's Included in this Podcast
The application of the triage process in business.
Process Triage in all industries including manufacturing, services, and government.
A step-by-step look at the Process Triage methodology.
Teaching your team how to triage their own solutions.
Rosey's experience with more that 1000 business process triages.
Getting your leadership team to be situationally aware and involving the entire team to come up with solutions.
Ensuring that you are choosing the right MiniGames for the most effective results.
How triaging can impact a simple meeting to prioritize tasks and maximize meeting times.