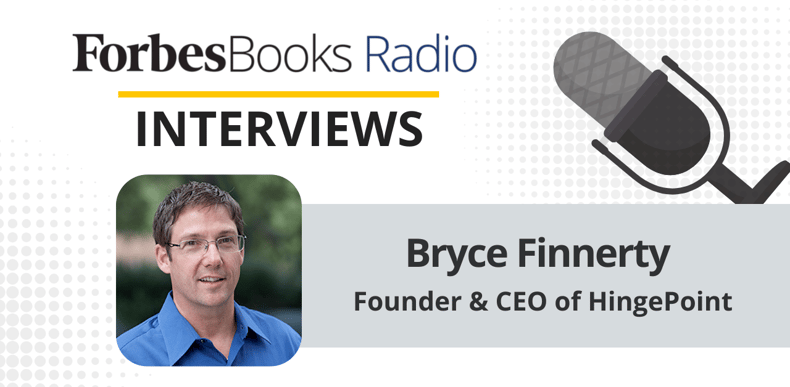 At the 26th Annual Gathering of Games, we had the opportunity to host Gregg Stebben from ForbesBooks Radio as he interviewed participants from this year's conference. In this interview, he highlights HingePoint, which provides consulting and implementation of software systems for businesses. Check out his interview with the founder and CEO of HingePoint, Bryce Finnerty, to find out how this company helps businesses grow.
---
Sneak Peek: What's Included in this Podcast
How HingePoint transforms businesses through technology and automation.
How their methodology provides leverage, scale and growth to businesses through software solutions.
What kinds of services HingePoint provides that empower companies to get more out of their Great Game transformation.
How their systems affect productivity and focus to impact the bottom line.
How they track the weekly performance of employees within their company to promote accountability.
Streamlining and integrating business processes by c

onsolidating software systems into a single location.
Listen to the full podcast to hear more about the impact GGOB and HingePoint can make on your company financials and productivity.
---