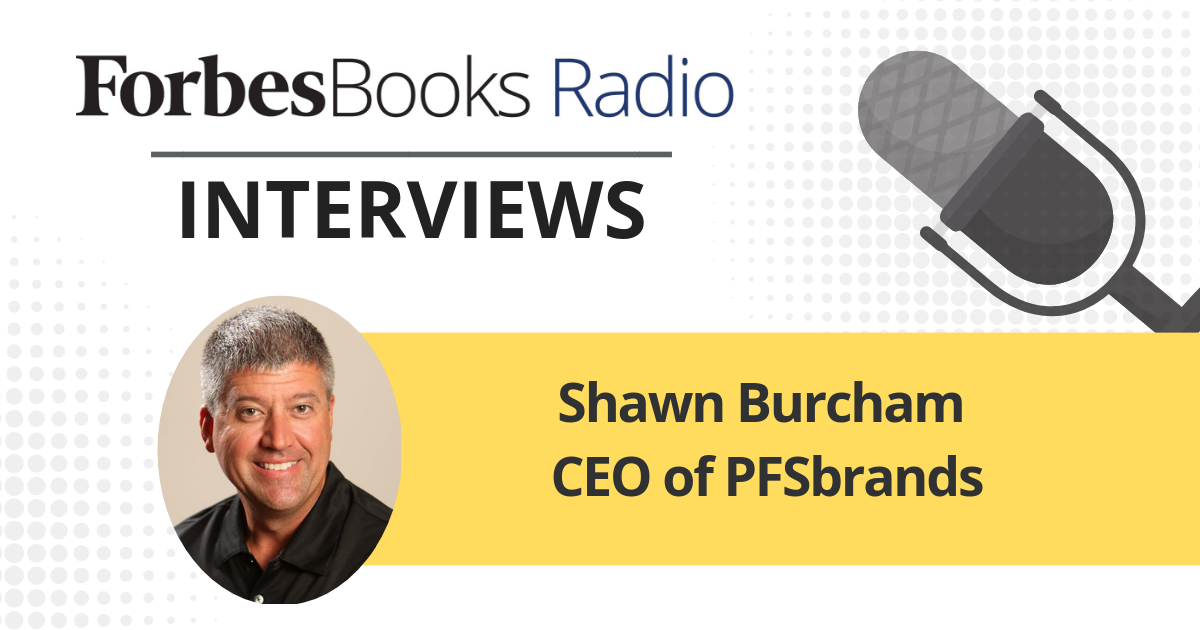 At the 26th Annual Gathering of Games, we had the opportunity to host Gregg Stebben from ForbesBooks Radio as he interviewed participants from this year's conference. Check out his interview with Shawn Burcham below!
---
PFSbrands is a wholesale food and equipment distributor providing branded chicken programs to supermarkets and convenient stores across the country. Beginning as a coffee and cappuccino business in 1998, the company quickly shifted gears to distributing chicken breading, shortening and boxes from the owners' home in Willard, Missouri. PFSbrands now is a $70 million company and has 135 employee-owners across 40 states.
Shawn Burcham, founder and CEO of PFSbrands, read The Great Game of Business in 2011 and began implementation shortly after. Throughout this process, he realized that most employees did not understand the numbers, and that he had a great opportunity to increase engagement among employees. With influence from the Great Game, the company became more focused on their culture and people, and became 100% employee-owned in 2017. PFSbrands is now a Great Game All-Star Champion.
Hear the fully story in ForbesBooks Radio's interview with Shawn Burcham below:
More about Shawn Burcham
In the last 20 years, Shawn Burcham and his wife Julie have grown their food service company from a small, one-man operation to a national player.

Along the line, an adviser recommended they read Jack Stack's The Great Game of Business book, and subsequently implemented many aspects of the management approach. It wasn't until they attended the 2015 Gathering of Games that they realized they had only begun to see the power of the Great Game. Upon returning from the conference, they started investing substantial time, resources and money to take their Game to the next level. It was then that PFSbrands began to see double-digit bottom line growth to match their double-digit top line growth.

From a start-up to ownership thinking to 100% employee ownership, PFSbrands transformed their business by implementing the Great Game of Business. As a result, the company has seen improved financial performance and was inspired to sell 100% of the business to the employees in 2017.
---
Other articles you might like: