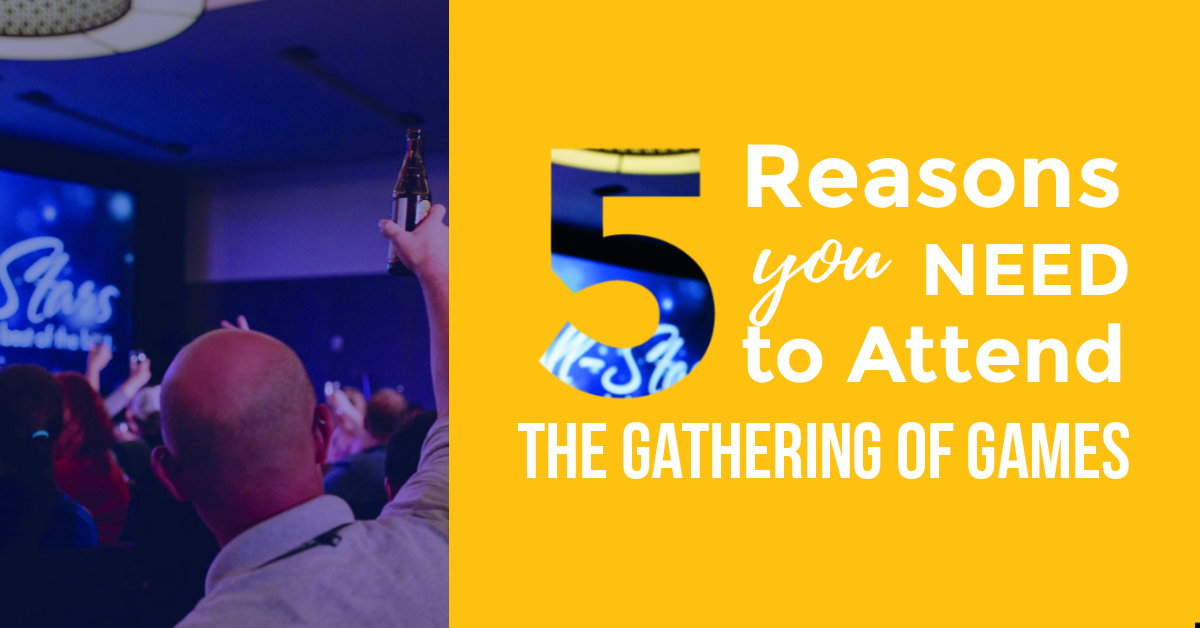 Are you toying with the idea of attending the Gathering of Games conference in September? If you believe all employees can more positively contribute to your business if they are educated and empowered to do so, this might be just the event you are looking for.
The annual Gathering of Games is the world's largest event on open-book management and transparency in the workplace. Every year for the last 27 years, progressive business leaders have come together from around the world to learn and share best practices via scheduled and impromptu discussions on business themes that include:
broadening the concept of leadership
delegating responsibility for the business
encouraging employees to think and act like owners
promoting continuous learning at every level of the organization
igniting employees' competitive juices
driving innovation, building value and improving financial results
Over 700 people will gather for this conference in Dallas, which features over 80 speakers and 50+ educational sessions. This year's theme It's Money. It's People. It's Both. emphasizes the importance of focusing on your culture AND your cash, your people AND your profits... because if you maximize one at the expense of the other, your success will be short-lived. Participants of the conference will see innumerable benefits for their organizations, both immediately and long term. We've compiled a list of the top five reasons we think you'll want to be there:

1)You can finally decide if open-book management is right for you.
If you are one of the many organizations that is considering open-book management and The Great Game of Business, but you aren't quite ready to make the leap, this is the perfect place to weigh your options. See for yourself and objectively learn the pros and cons of open-book management, how it might work for your organization, and what kind of results you can expect to see. You will have the opportunity to talk with practitioners and coaches that speak from personal experience and provide valuable insights. After three days immersed in the Great Game community, we can practically guarantee you will leave with a clear answer if this is right for your organization.
BONUS! In addition to 'how-to' sessions from coaches and experienced practitioners, you'll find an entire track with Lessons from the Field: Great Game companies sharing their lessons learned. We also have two pre-conference workshops dedicated to helping companies get the basics of The Game: Experience The Game: An Overview of The Great Game of Business (full-day explanation on the GGOB) and Design the Game: The 10 Steps of Great Game Implementation, detailing the tried and true approach to launching open-book in any organization.

2) Leave with TONS of takeaways.
This is
the
conference to attend for useful tips and tools to take back to your own organization and implement for IMMEDIATE improvements in your culture
and
your bottom line. By design, our workshop leaders, breakout session speakers and main stage presenters provide templates, how-to lists, resource guides and other impactful handouts to help you pack up the great ideas you get at the Gathering. And back by popular demand: sign up onsite for a spot in the MiniGame Design Studio, where coaches and other players will help you structure a MiniGame (or 90-day incentive plan) geared to drive out a weakness or take advantage of an opportunity.
Put your new knowledge to work first thing Monday morning, and lean on the tools you gathered to help you do so.

3) Network with hundreds of players.
The Gathering of Games conference is a melting pot of Great Game players, representing companies of all sizes, industries, and structures, from all over the world.
They are uniquely and inherently transparent in their approach, and as a result more than
willing to share their best practices and lessons learned. No matter your business gaps or specific challenges, you will connect with others who have tackled the same issues.
In addition to educational sessions packed with content, we've scheduled plenty of networking time in the agenda - because the casual conversations are often more valuable than the formal courses. From long breaks and meals to a high-octane networking reception, from a casual dine around to facilitated low-key networking activities, participants will have ample opportunity to connect with players at all levels throughout the conference.
Save yourself time by avoiding what doesn't work, and instead improve or personalize what others have done successfully by leveraging their lessons learned.

4) Improve your bottom line.
This conference shows you exactly how to make improvements in your business immediately. Hands-on workshops and breakout sessions led by players of the Game, coaches and top management experts bring the concepts of accountability and ownership thinking to life. Take part in sessions that will help you:
choosing the right "Critical Number" to focus your team

crank up your Huddle engagement

make your financial literacy training more fun

incorporate dispersed workforces into your Huddles

design powerful short-term, mid-term and long-term incentives
... and that's just to name a few of our over 50 educational sessions!
And with the success of last two year's Show Me Your MiniGame sessions (a Shark Tank-style, rapid-fire, showcase of success practitioner MiniGames), we're bringing back this breakout hit! The finalists will present their MiniGames to the entire Gathering audience on the main stage during a show-down to determine the community's best MiniGame of 2018. Pay attention to all these winners, because the average 90-day MiniGame pays off to the tune of $25,000!

5) Learn from the All-Stars.
The Gathering of Games swarms with top performers in the open-book community ready to share fresh ideas and inspiration as to how you can succeed at high levels too. Almost half of our educational sessions feature folks from our All-Star team, eager to share how they became "the bet of the best" in open-book management. You'll rub elbows with All-Stars all throughout the conference, as over a third of our attendees are from All-Star companies.
Plus, in our 2019 All-Star Award highlight reels and newly-revamped All-Star case studies, you'll get insights from these top-level players, including how they've leveraged the Great Game of Business to transform their organization and the results they've achieved by doing so.
------
These are our top five reasons for attending the 27th Annual Gathering of Games, but it's certainly not an exhaustive list. We'd love to hear your thoughts!
What are YOUR top reasons for attending the Gathering of Games?



Let us know in the comments below the biggest reason you like (or would like) to attend the Gathering!




Registration is now open, so sign up today for guaranteed attendance!
Date: Sept. 4-6, 2019
Location: Dallas, TX | Hilton Anatole
Cost: $1,195 | $50-$100 group discounts
Additional optional events:
Workshops | Held Sept. 4th | $585 (Full-Day) | $235 (Half-Day)
Networking Reception | Held Sept. 4th | $175 (includes transportation, entertainment, food and bar)
---
Other Articles You Might Like: