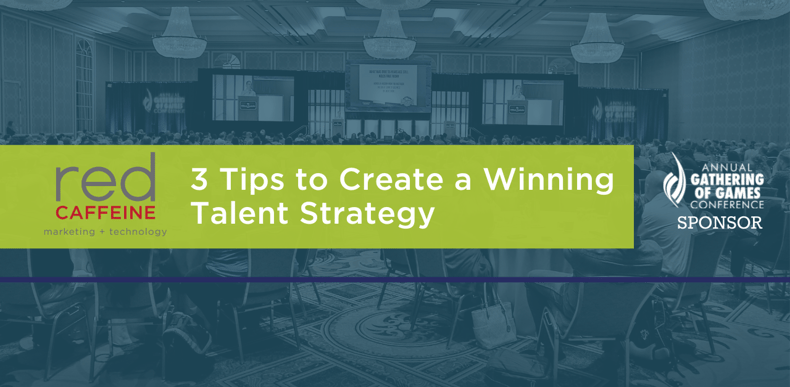 Unemployment is under 4%, the lowest it has been in 10 years, and today's talent market is a lot more competitive. Is your talent strategy ready?
Don't let the best candidates fall into the laps of your competitors. Instead, up your game to become and remain an employer of choice.
Here are three impact areas that will elevate your employer brand to attract and retain top talent:
Get in the Game: Employer branding basics
On average, it takes more than 40 days and costs companies over $4,000 to make a hire. To avoid wasting time and money, focus on the employer branding basics that will make the hiring process easier and draw in prospects.
What will help you get in the game? Your employer brand starter kit should consist of a "right-fit" employee persona(s), a millennial-ready careers page, and job descriptions that don't put people to sleep. Creating employer branding basics will take time and effort, but these tools will guide your recruiting strategy and target better-fit, more-qualified candidates who are more likely to find long-term success within your organization.
Automate Your Game: Employer branding tech stack
Do you have the tech tools to attract and retain talent?
Applicants will consider their online experiences as they weigh employment options, such as the ease of applying and whether the application was mobile-friendly.
After you make the hire, your tech stack has the power to keep your new employee engaged. Invest in an HR platform to manage the life cycle of your employees' experiences from the beginning stages of recruiting through 6-month and yearly reviews.
Also, invest in developing a compensation philosophy. Of course, salary information is available online, but just like anything else online, access to countless websites lends to countless and confusing answers. Clearly articulating your compensation philosophy for both your internal and external audience will ensure that employees are using verified data in salary negotiations.
Remember, working for a company that has advanced and easy-to-use technology is important to the new generations of job seekers. Plus, automating the hiring process will benefit your company operationally by reducing manual activities, avoiding record-keeping mistakes and saving time.
Elevate Your Game: Be in it to win it!
The first step to elevate your employer brand is to look inward. Create a strong and sensible employer branding campaign by listening to your current employees. What are your company's unique values, and how do those values benefit your employees? You may have an inkling as to what these benefits are, but it's always worthwhile to go straight to the source.
Potential candidates want to know what actually goes on within the walls of your company, so use authentic stories from your employees and share them with your audience through videos. Storytelling in an employer brand campaign will highlight your business culture from an employee's point-of-view, showcase community or charity events, and promote the success of people who have risen through the ranks in your organization.
Don't just get in the employer branding game, but automate and elevate it too. The job market is constantly changing, and your employer brand will need to be reevaluated and updated often for effective employee retention. Make sure you stay on top of industry trends to offer a recruiting experience that prospects just can't resist.
---
Other Articles You Might Like: