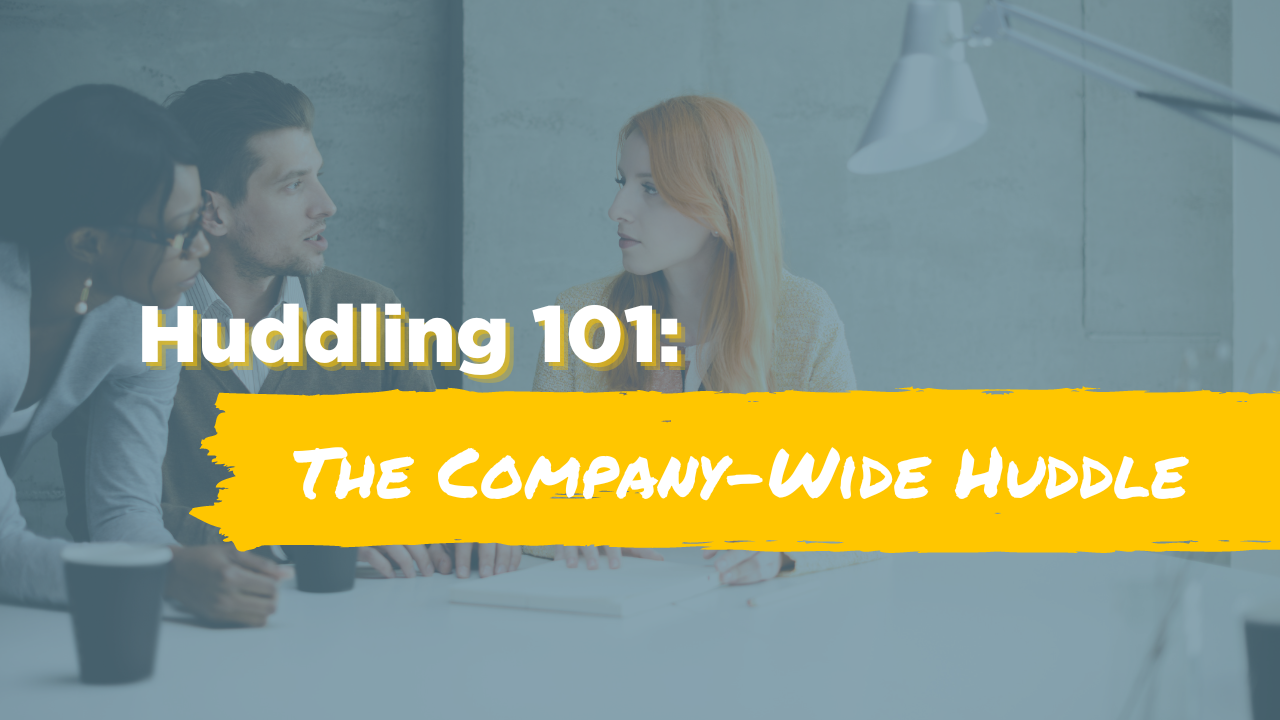 You know from our last few posts that the Huddle Cycle is a series of meetings where financial and operational numbers are shared (and forecast) at a series of meetings. We've already explained the format of the first two parts of the process: The Pre-Huddle and the Management Huddle. The third and final part of the Huddle Cycle is the company-wide Huddle; or what most people think of as "the Huddle".
The main Huddle is where all managers and employees come together to review the company information that was previously compiled at the Pre-Huddle and Management Huddle. This work Huddle is important because it gives all employees visibility to the portions of the business they do not see on a day-to-day basis. This meeting opens the lines of communication and keeps all employees informed about the overall status of the company.
The Basics
The Huddle serves as a venue to educate employees on various aspects of the business and provides an opportunity for employees to ask questions. Some tips to keep in mind:
Assign employees to small groups or teams, with a manager acting as the Team Captain to teach and coach the team. The small groups provide a comfortable setting for employees to get involved, ask questions, provide input – all the things you want the Huddle process to create.
Provide Game binders to the employees that include all the GGOB information they need to follow the progress of The Game, including the annual business plan, Huddle scoreboards, bonus plan and business/financial glossary of terms, training bites, and the list goes on. Think of it as your employee's mobile office – a central place to store all the information they need to follow the action of The Game.
Each month provide each of the employees a blank scoreboard so they can track, measure, and report information during each weekly "huddle". The simple act of writing the numbers down will not only keep everyone engaged and involved, but it will also have a dramatic effect on the employees' ability to remember and understand the numbers. Try it… it works!
Most of all, make it interesting and a little fun. Provide small incentives to employees or their teams to answer questions or make the calculations on the scoreboard. Try to include small games or brief training bites to reinforce your financial and business literacy efforts. For example, in order to better educate everyone on the company's balance sheet, a practitioner created Company-opoly: a customized version of the classic Monopoly game that the Huddle teams played at each Huddle.
As you'll see in this video of the main Huddle at SRC Electrical, employees are active participants in the company-wide Huddle, not just idle listeners.