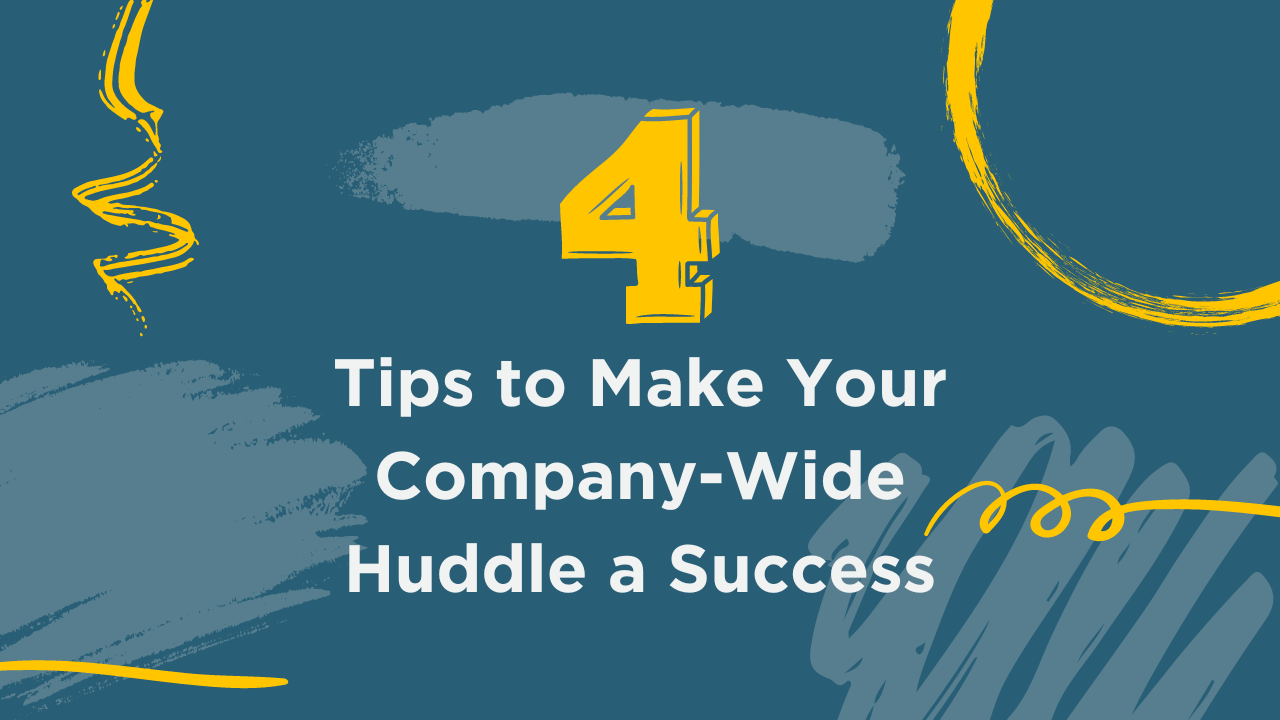 Leading a meeting where everyone in your company is present doesn't have to be an overwhelming, dreaded experience. Company-wide meetings or Huddles, can be engaging, educational and even interesting…if you format them in the right way. Here are four tips to make your company-wide Huddle a success:
1. Separate employees to small groups or teams.
Assign a manager to act as the team captain who will teach and coach the team. The small groups provide a comfortable setting for employees to get involved, ask questions and provide input – all the things you want the Huddle Process to create.


2. Help employees follow along and keep score.
Give each employee a binder that provides all the to the company information they need follow along in the meeting. This might include the annual business plan, Huddle scoreboards, bonus plan and business/financial glossary of terms or training bites. Think of it as your employees' mobile office – a central place to store all the information they need to know about the company.


3. Provide a blank scoreboard.
Employees will find it easier to follow along if they can track, measure and report information as it is discussed. The simple act of writing the numbers down will keep everyone engaged and involved and it increases employees' ability to remember and understand the numbers.

4. Make it interesting.
Staff meetings can be fun. Provide small incentives to encourage employees to answer questions or make the calculations on the scoreboard. Try to include small games or brief training bites to reinforce your financial and business literacy efforts.
A key point to remember is that the learning process is ongoing. Avoid just stating the numbers while employees idly listen. Instead, opt for interactive meetings where employees are encouraged and expected to be actively involved and ask questions. Participation and engagement won't be instant, but implementing these tips and keeping up with the discipline will help employees to become engaged at a high-level more quickly.