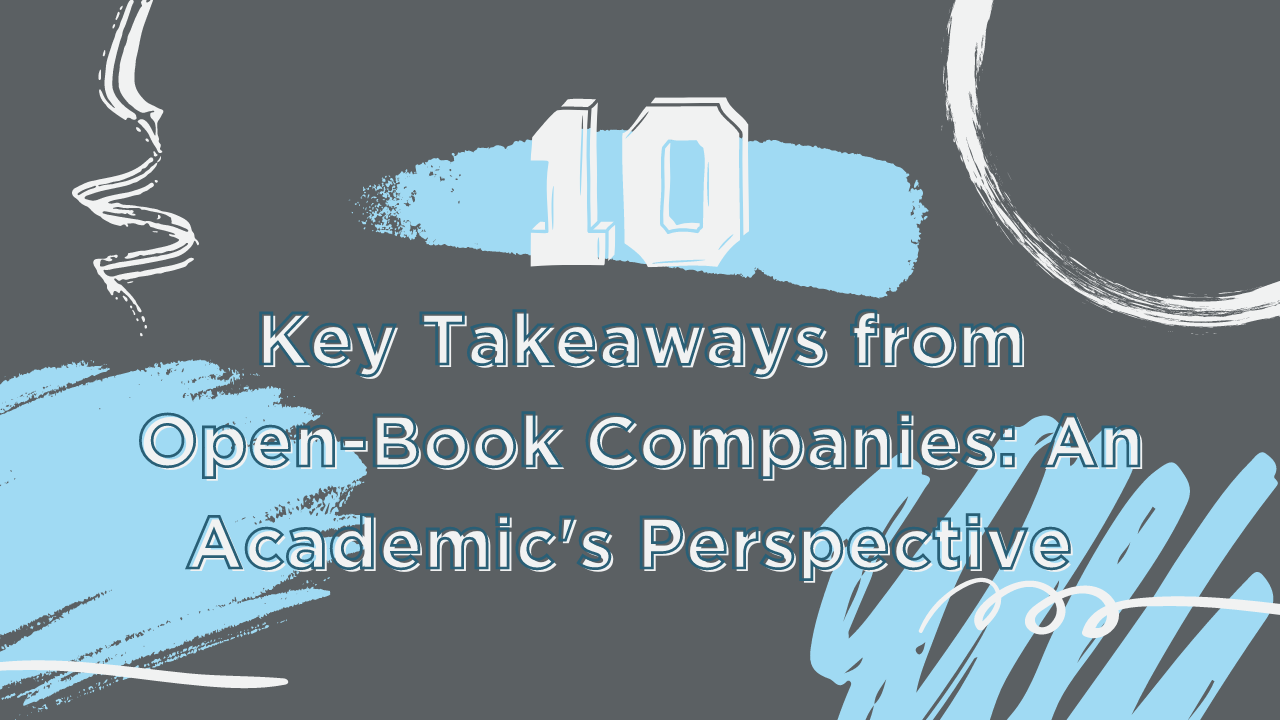 Recently, we sat down with Frank Shipper, a Professor of Management in the Franklin P. Perdue School of Business at Salisbury University, to discuss his ongoing research and findings on open-book companies, such as our team here at SRC.
Dr. Shipper, who specializes in researching employee ownership and culture, figures he first heard about Jack Stack and SRC more than 20 years ago. He knew right away that SRC was doing something special; similar to what other employee-centric companies he had studied (like Lincoln Electric, Herman Miller, W. L. Gore & Associates, and Atlas Container Corporation) were doing. "The difference is that SRC has developed a business operating system that can turn around a gritty/dirty blue-collar firm," says Shipper. "They went from the brink of bankruptcy to a level of success that would embarrass many high-tech firms."
Shipper says that one thing every open-book company he has studied has in common is that the people involved have strong values where they trust each other and want to do right by their associates. "Information is power and they are willing to share that with others," he says, while noting that the most successful companies are those that combine employee ownership with organizational transparency and the commitment to train their associates on financial literacy.
We asked Shipper, whose book on the subject, Shared Entrepreneurship: A Path to Engaged Employee Ownership, will be published in August 2014, to reflect back and come up with a list of the Top 10 things he's learned from his years of studying open-book companies.
Top 10 Things I Learned from Studying Open-Book Companies – Frank Shipper:
There are such companies? I want to work for one.
Companies that practice open-book management practice other progressive concepts such as shared ownership, shared leadership, and shared collaboration.
I can control my own destiny if I work at such a company.
Open-book management breaks down the 'we-they' culture by increasing the degree of transparency and trust other workers have in management.
Fewer managers are needed in open-book management companies because when provided with feedback on how well they are doing the workers exercise self-direction and self-control.
Peers become coaches/mentors in open-book management companies because they realize that helping others succeed helps all succeed (e.g. higher bonuses).
Good managers recognize and reward those who produce results. In an open-book management company that means most workers because the vast majority of them are producing results. Group or organizational wide incentives are used in many open-book management companies to ensure that everyone knows that their contributions are recognized and rewarded.
People stay engaged when they see what they do impacts their rewards.
Everyone can be an entrepreneur in such companies and can grab the brass ring.
A leader's role is not to command and control, but to facilitate (e.g. coach) and coordinate.
If you'd like to learn more about Dr. Shipper's findings and research on employee ownership and culture, download the case study SRC Holdings: Winning The Game While Sharing The Prize, which was recently published in the Journal of Business Case Studies. The case study is a quick read and has been enhanced with links to coordinating video interviews with Jack Stack from the 2013 Inc. 5000 conference.
Now that you've seen Dr. Shipper's Top 10 List, can you contribute anything that you learned coming into an open-book company?