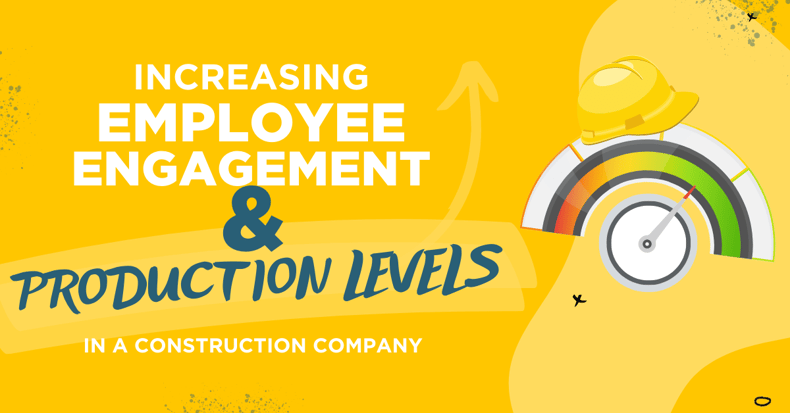 Historically, businesses using traditional management styles have been reluctant to give all their employees the knowledge they need to make good business decisions day in and day out as they do their jobs. Open-book management takes a much different approach. It's all about capturing and sharing both financial and organizational knowledge with every employee and empowering them to use that knowledge to contribute to the long-term success of the organization, as well as their personal success.
A Construction Company's Journey To Doing Business Differently
That's exactly what commercial construction company, Caliber Projects has been doing since 2020. Starting back in 2019, owner of Caliber Projects, Justin Bontkes started looking for a way to create a more equitable bonus program that would also get employees focused on winning together as a team. That's when the company decided to hire Great Game of Business certified coach Kevin Walter. "Our leadership team was making too many decisions and I wanted a way to involve the team more in coming up with answers," Bontkes said.
Despite beginning their GGOB journey in May 2020 in the middle of the pandemic, the Caliber team has fully embraced the principles and practices of GGOB. "It's been a game changer for the organization," says Bontkes.

"Employees are engaged at a new level and are beginning to truly understand the financial metrics behind what makes us as a business financially successful. I am no longer the only one taking responsibility for the company's success." By developing line of sight and an "Own It" mindset throughout the business, the team has already improved their net margin by 25%.


Bonusing During A Worldwide Pandemic
Despite the onset of the pandemic, which forced the Caliber team to embrace social distancing and remote work, the team remains focused and full of positive energy. They also continued to perform at a high level, earning their maximum Level 10 bonus. "What GGOB did for us was help us realize the value of contingency plans and High-Involvement Planning™, which has allowed us to really come together as a team," says Bontkes.

"Our business looks different, better in a lot of ways, than it did 14 months ago. And we're using GGOB as a differentiator to attract and retain A players in a tight labor market."
Caliber's Employees Are Driving The Construction Schedule
The primary way Caliber employees can impact the bottom line of the company is by saving and driving the construction schedule. So, they designed their first MiniGame™ ( a short-term challenge created by a team to correct a weakness) called "CRITICAL PATH," with the goal of giving team members line of sight into how they could individually affect the schedule for that day, that week, and that entire project. Soon, 19-year-old laborers were informing their superintendent about which delivery or suite cleanout needed to be prioritized to keep the schedule moving. That MiniGame was so successful, the team has since rolled it out to all of their construction projects.
What's Next For Caliber Projects?
The team plans on doubling-down on its commitment to GGOB principles and practices—especially as they return to meeting again in person in a post-pandemic world. "We will Level Up our Caliber Ownership Thinking through the in-person meetings, discussing the numbers, adding another Critical Number, and strengthening our culture by winning and losing as an organization," says Bontkes. "If we are having as much success as we are having while meeting virtually, I can only imagine the results we will have once we meet in person again." Another goal Bontkes has is to introduce more of their industry to GGOB as a way to do business and help their people reach their own goals.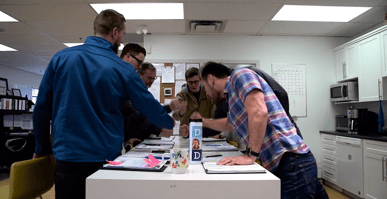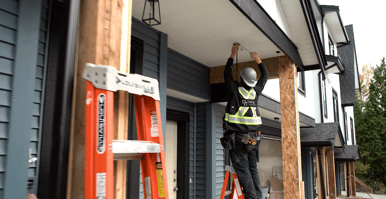 What Employees Say

"GGOB has had a real positive impact on our team culture. Especially when it comes to our 'Own it' core value. We encourage our employees to own their roles and direct line of sight to our income statement and how they each can impact our Critical Number has been huge. Employees are excited about GGOB and love seeing their personal wins as we win as a team."
~ Kevin Leyenhorst, Director of Pre-Construction

"GGOB has allowed my wife and I to purchase our first home, because it equipped us to think DIFFERENTLY about our finances and the concepts of assets and liabilities, revenue, costs and cashflow, and the $1 exercise has changed our perspective forever!"
~ Jerry Pol, Business Development Manager

"GGOB has made a significant change for us. There is more ownership from the entire team that I lead. The budget is no longer just the responsibility of the Project Manager, but now everyone can positively affect the budget and schedule and the bottom line. It has brought everyone closer together into a team mentality, and each person can now see the value they bring to the company and the project."
~ Jamie Hummelman, Assistant Superintendent



5 Reasons To Consider Sharing Financial and Organizational Knowledge with Employees
Reason #1: Knowledge Leads to Intelligent Decisions and Success
Understanding how our job affects our workgroup, department, and the company allows employees to make better, more effective decisions on a daily basis. When employees are able to see the "big picture" they can more easily contribute to the long-term success of the company.
Reason #2: Knowledge Overcomes Fear
No fear is worse than the fear of the unknown, and reality is rarely as bad as the "water-cooler" talk.
Reason #3: Knowledge Breaks Down Barriers and Facilitates Communication
Knowledge promotes communication between management, employees, and departments. When everyone is receiving the same information it reinforces the idea that we're all in this together.
Reason #4: Knowledge is Motivating and Empowering
Knowing what's going on and understanding that we can make a difference with our actions every day is motivating and empowering! Show each employee the power they have to affect the outcome of the company in their daily tasks, large and small.
Reason #5: Knowledge Creates Opportunities
No matter what else we do, part of our job is to create opportunities for success—for ourselves and our company. Business author Roger Von Oech said, "Things are changing quickly. What worked last week may not be the best way to solve today's problems or the best way to take advantage of next week's opportunities." The more we know, the more opportunities we can create.
In today's competitive marketplace, we've got to raise the level of knowledge in our organizations. With The Great Game of Business®, "opening the books" is just the beginning. The Game is a total management system with proven processes for educating, empowering and engaging employees at all levels of the company to create a thriving business.
---
Learn more about The Great Game of Business® operating system. Take the next step with our introductory workshop to see if we're right for you.



---
Other articles you might like: