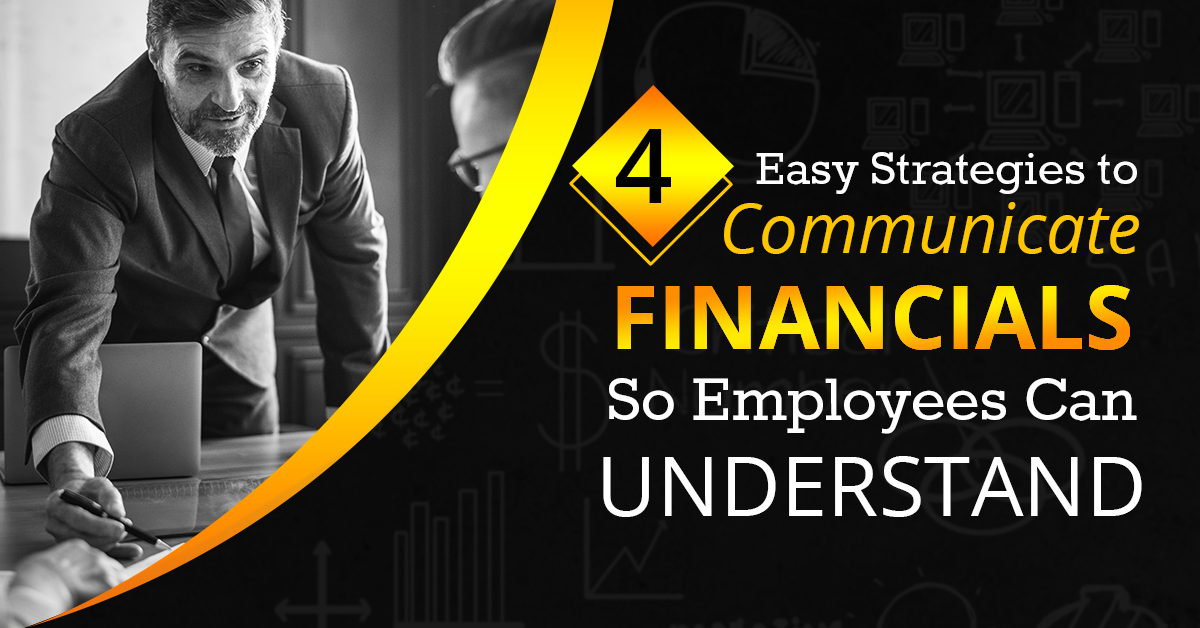 When it comes to financial literacy, it may seem overwhelming for those who don't have a background in accounting or business. At first, nearly anything you say about the financials will sound absolutely foreign.
So what can you do to break down this communication barrier? There are a number of techniques you can use when communicating the numbers to ensure everyone is on the same page. Here are four strategies to improve communication about financials with your employees:
1. Keep It Simple: Use "Common Sense" Financials
Turn your financial information into common-sense, simplified scoreboards. The "books" that employees use in The Great Game of Business® to manage financial outcomes are not full-scale annual reports. They are simplified versions of standard financial statements that revolve around the company's Critical Numbers™.
When we talk about common-sense financials, we mean metrics that show what key measures are needed for employees to understand how the financials of the business are created. It is not as important to be GAAP (Generally Accepted Accounting Principles) compliant as it is to make clear where and how the numbers are created.
2. Communicate the Future, Not Just the Past
You can't change history. We want information in real time, not in the past. Most companies steer their businesses while facing backward. They tend to measure the past, telling them only what has happened. The key is spending less time discussing what has occurred and more time discussing what will happen in the future. What we can do differently now to help create a better future?
3. Bring Your Financials to Life
The primary purpose of creating real-time, common-sense financials is to help bring operational and financial realities to life and make them interesting, understandable and relevant to everyone in the company. In most companies, it's the responsibility of various managers and financial officers to track, measure and report the numbers that are used to produce the financial reports. At Great Game™ companies, this reporting responsibility is shared much more widely.
For example, front-line employees are responsible for tracking, measuring and reporting their own operational numbers as well as how those numbers impact financial results. These employees are responsible for helping to gather the data that goes into their line items, reporting their numbers to the company and for understanding what's happening to their line items over time.
4. Establish Bottom-Up Financials
Instead of sharing financials with your employees, try asking your employees to share numbers associated with financial information. With the Great Game of Business, information comes from every corner of the business into an accurate, up-to-the-minute, big-picture view of the company's financial performance.
Do these ideas help you with the challenge of sharing financial information with non-financial people? Have your leaders found other ways to help employees understand company financials? Share your thoughts in the comments below!
---
Want to learn more about employee financial literacy and get your entire workforce on the same page?
---
More articles you might like: