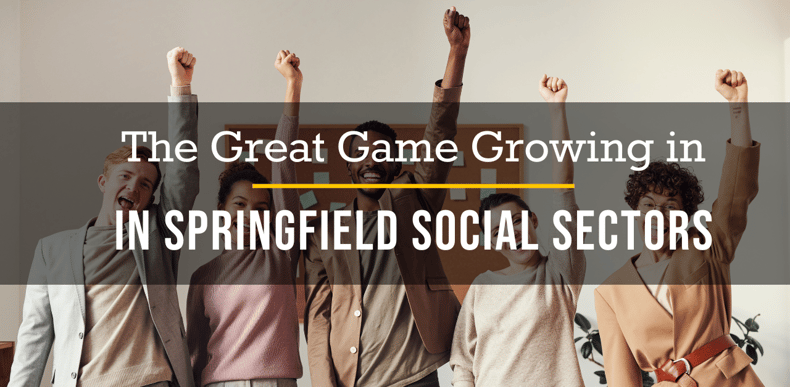 "My business is unique. I'm not sure Great Game® will work here."
For-profit businesses of every size, shape, and industry have embraced the Great Game of Business over the past 35 years. Now, lessons learned by SRC have spread into the nonprofit and social sectors in a program called the Great Game for Social Sectors. In recent years, leading organizations such as Missouri Southern State University (MSSU), Big Brothers Big Sisters of the Ozarks (BBBSO) and Greene County, Missouri have embraced the open-book management principles taught by the Great Game as a way to improve their financial sustainability. Since the launch of the Great Game for Social Sectors in February 2017, 24 organizations have adopted the proven principles of the Great Game to transform their not-for-profit organizations.
What's on the Horizon for GGSS?
This week, United Way of the Ozarks announced their new partnership with the Great Game of Business and Give 5 to provide a program benefiting nonprofit agencies in the Springfield, Missouri area to enhance financial sustainability. Give 5 matches innovative volunteer opportunities with retired (or almost retired) baby boomers who live in Greene County.

The new pilot program will fund five graduates of the Give 5 program to become certified coaches for GGOB's Great Game for Social Sectors. After a series of training sessions, the Give 5 volunteers became certified GGOB coaches and have been assigned to one of five local nonprofits awarded a scholarship to implement the Great Game for Social Sectors. The coach will help their assigned nonprofit implement the Great Game for Social Sectors through a 12-week Jumpstart Program beginning in February.
"This new pilot program creates a bench of coaches to work with local nonprofits," says Katie Davis, certified coach for Great Game for Social Sectors. "More organizations will now be able to adapt the principles of open-book management to become greater stewards of their donors' dollars and enhance sustainability."
How Will the Program Impact its Participants?
The first round of organizations receiving the scholarship include: Court-Appointed Special Advocates (CASA), Council of Churches of the Ozarks, Discovery Center, Ozarks Regional YMCA, and The Victim Center.
These companies will invest approximately 40 hours spread over three months, along with ongoing support as needed. The goal for these nonprofits includes learning methods to operate more efficiently with a more financially literate staff and fully include employees in the success of the organization; increase employee engagement leading to higher retention rates; learn skills to break down walls between departments creating a cohesive team working toward common goals; and providing services more effectively and efficiently to make a more positive impact on our community.
---
Find out how you can apply the Game at your social sector
business at our next Get in the Game workshop for Social Sectors.
---
More Articles You Might Like: