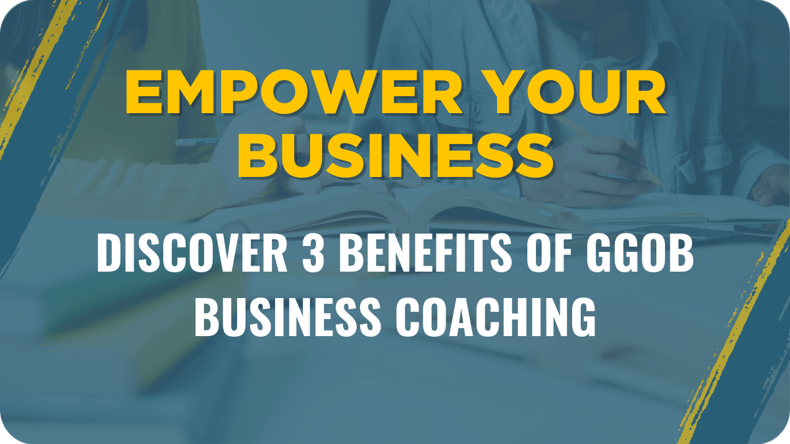 You've attended the webinars, and the conferences, seen the success stories, and even read the book that started it all.
In other words, you're sold. Creating a "business of business people" sounds amazing! But when it comes to actually applying it — that's a different story
If this sounds like you, GGOB's business coaching can help. The true value of business coaching is better than you might think.
Some of the best reasons you might benefit from business coaching include:
Create better team structures
Establish stronger business processes
Be more motivated and confident
Better time management
Specific action plan for implementing The Game™
Here are three reasons why business coaching helps you implement The Great Game of Business faster and more ease.
1. Accountability & Support
A core benefit to business coaching is that you get accountability and support from someone who knows your industry. They've been there, seen the same challenges, and overcame them.
Having someone there to provide valuable, objective insight, adjust your implementation method, or remind you how to stay on track is a worthwhile investment.
A GGOB coach is like a business mentor, helping you as little or as much as you'd like with goal setting, decision-making, and strategic planning for how to play The Game.
One-on-one coaching encourages you to realistically measure success and to better assess strengths, weaknesses, or blind spots within your organization that could prevent you from becoming a high-performing Great Game business.
2. Increased Confidence
A coach is there to motivate you, push you, and help you stay on track. If you're overwhelmed and, more than likely, overworked with mounting daily tasks, the last thing on your list of priorities is training employees on how to play The Game.
These circumstances can make anyone feel less than confident about spearheading a new business model.
The right tools, support, and advice can go along way in creating confidence and certainty.
You can put in place all facets of The Great Game of Business within your organization.
GGOB coaches know the exact tools you need to set a clear, well-defined roadmap to progress. Having gone through formal certification and training, they know exactly what is necessary to start incorporating core employee ownership principles into an organization — no matter where your particular starting point may be.
After identifying some big-picture concepts, bottlenecks, and challenges, you get an actionable, detailed roadmap toward success.
Each business is unique. Each team, department, or organization is at a different stage of development. Coaching deliverable are uniquely tailored to take this fact into account.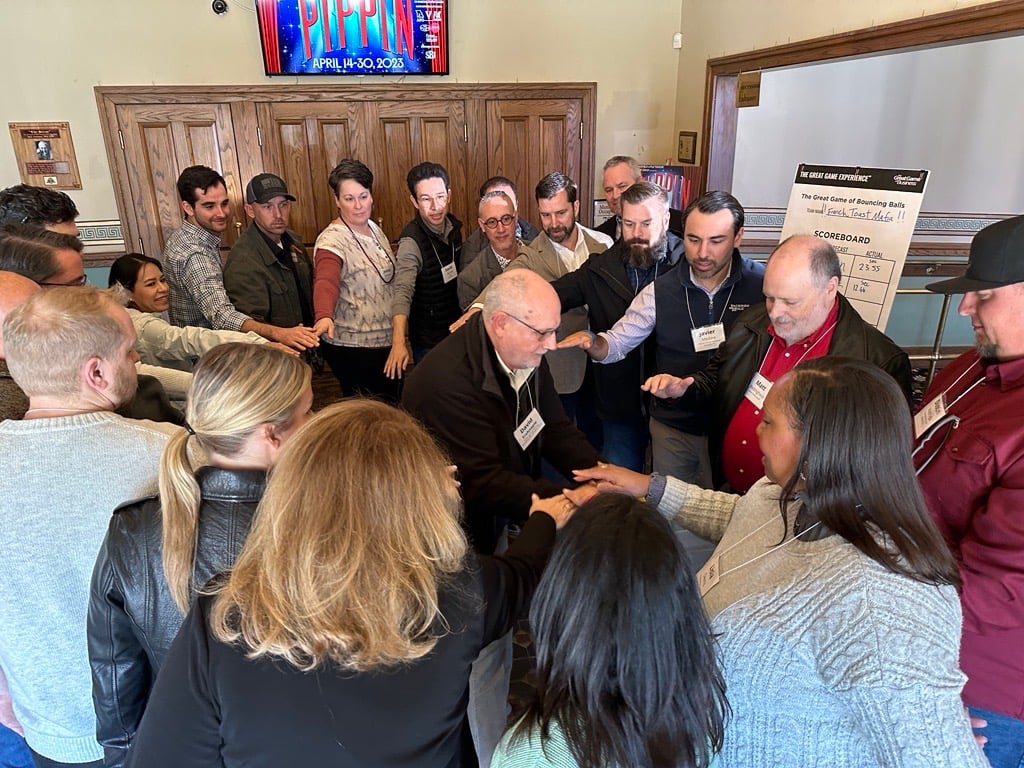 3. Better Time Management
Sure. It's entirely possible to incorporate The Game by yourself, whether it's through reading our books, watching webinars, or joining The GGOB Community memberships.
There is one significant downside to a strict DIY implementation. It take time.
And in the world of business, time is money. A business coach is there to help you accomplish more in less time, giving you unique, fresh insights into whatever issue you're tackling.
A certified GGOB coach can dive deep to analyze your current organization, even your business strategy, to create new workflows designed to free up your time.
That way, you or a team member can dedicate more time to implementing The Great Game of Business.
If you find yourself asking questions like this:
"Where do I find time to educate team members on the financials and still meet my deadlines?"
"How can I incorporate Huddles into the workweek?"
A coach can work to identify and replace any existing time-consuming implementation activities.
Experienced, qualified coaching will streamline your organization. It will get you and your team ready to onboard and incorporate the core principles of The Great Game of Business — to empower, educate, and engage your workforce.
Benefit From Hiring a
Great Game Business Coach Today
---
More Articles You Might Like: