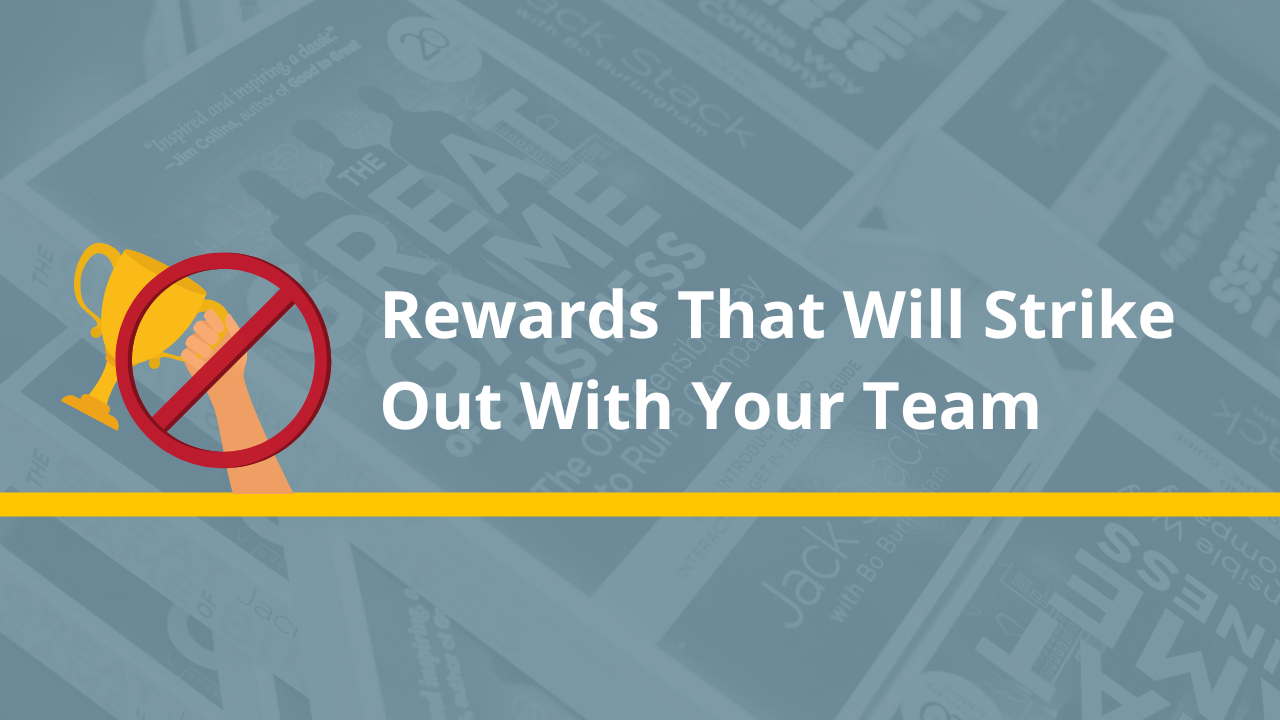 Rewards are essential to The Great Game of Business® and for improving work culture and engagement. So much so that we should begin with its definition. Reward: To make a gift of something to someone in recognition of his or her services, efforts or achievements.
Reward systems recognize staff members who excel in areas, such as customer service, loyalty and sales ability. There are many reasons to begin a reward system, for example:
Improve customer experience
Enhanced productivity
Affect change in the employees approach to work
Some of the "reward programs" that you may have, however, are destined to fail from the start, giving you the same results over and over again!
Here are five common reward programs that you should avoid (in order to avoid discontentment or even failure):
United we stand. We all remember the big contest, huge prize, the same single person wins it every year, and we all give up early in the game. Support a reward promotion that encourages teamwork, competition and frequent scoring.
The contest. Top down from the management to the employees is often viewed as the flavor of the week, and it's even worse in employee's eyes when released impersonally – by memo or email. The employees will lack commitment, and the middle managers won't be able to explain the results.
It's complicated. When your promotion is too complicated, the employees can't understand the disclaimers. When the "prize" is so big, management wants to ensure results, and this often leads to a lack of trust, therefore low participation.
Lengthy. If your contest is too long, your employees will lose enthusiasm and momentum.
Sorry, can't talk. When your reward program has poor promotion and communication, it's quite simple: your employees will show the same (lack of) enthusiasm that you do.
A wise man once said: "When the company wins, the employees win, but remember also that when the company loses, the employees will lose."
Some other issues regarding reward programs can include...
Unclear objectives
Rewards aren't connected to company values or culture
Rewarding performance but ignoring behavioral aspects (emotional intelligence, teamwork, mentoring skills, etc.)
Inconsistent rewards with some employees being left out
Generic, unpersonalized rewards
Not taking into account performance recommendations from peers, only leaders
More Articles You Might Like: