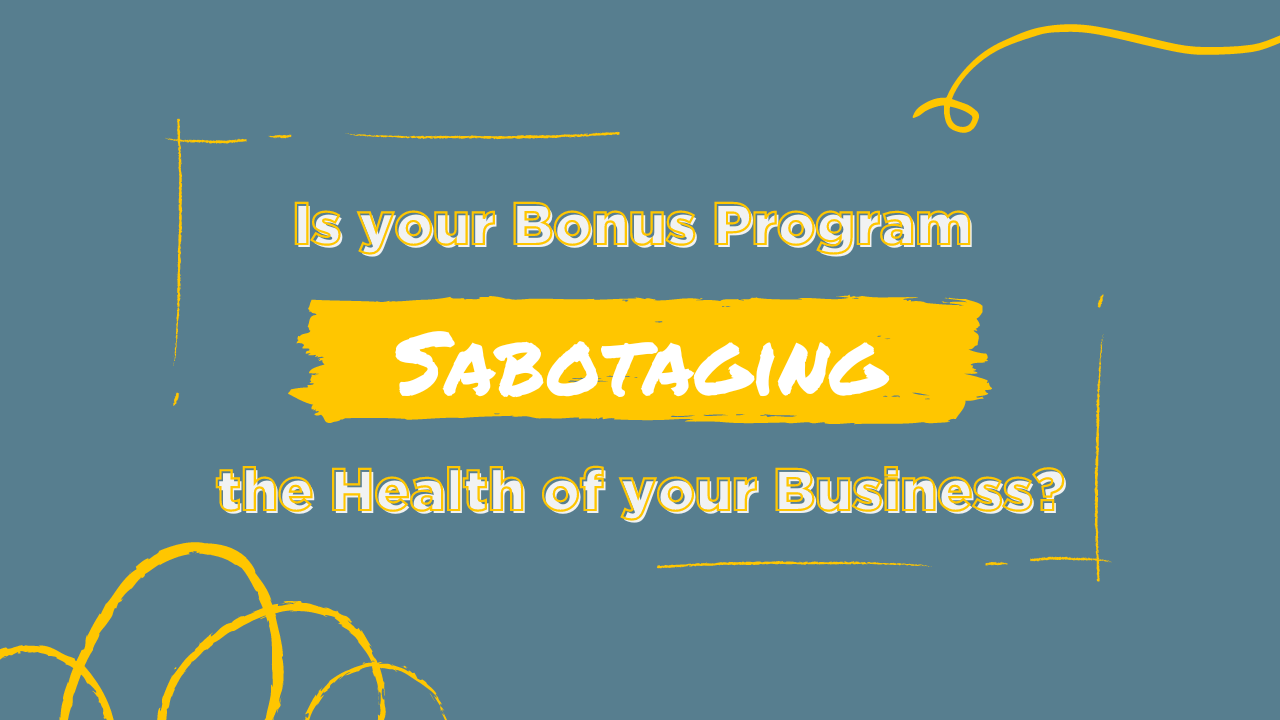 In an effort to motivate and reward employees, companies often mistakenly develop bonus and reward programs that ultimately sabotage the overall health of their business.
While rewarding employees is valuable, you must consider the backlash of a poorly-designed incentive plan. In the end, every bonus program should be built on a solid foundation that ensures the long-term financial security of the business first.
Let's look at three steps you can take to ensure your employee bonus program is not sabotaging the health of your business:
Determine the Threshold.
In order to ensure the long-term financial security of the business, we recommend determining a threshold that must be met or exceeded before you start to pay out the bonus.
Many companies use a profit-sharing model; you know: we get a dollar, we share a dollar. However, simply using profit as a base for your bonus program could also cause some problems. For instance: profit sharing doesn't typically include any financial expenditures outside of standard operating expenses. Have you ever heard a business owner bemoan the fact that the employees were making more than the company? This is likely due to a profit sharing bonus model.
Another, more sustainable, option is to set your threshold based on a profit gain. This differs from profit sharing because you establish where your bonus payout will start by determining what your short- and long-term company needs are after you break even and begin to make a profit. For example, you might include items such as taxes, capital expenditures or dividends when you establish your threshold. Any amount of profit beyond the threshold is now what the company can share with employees. The more you exceed the threshold, the more the bonus pool can grow.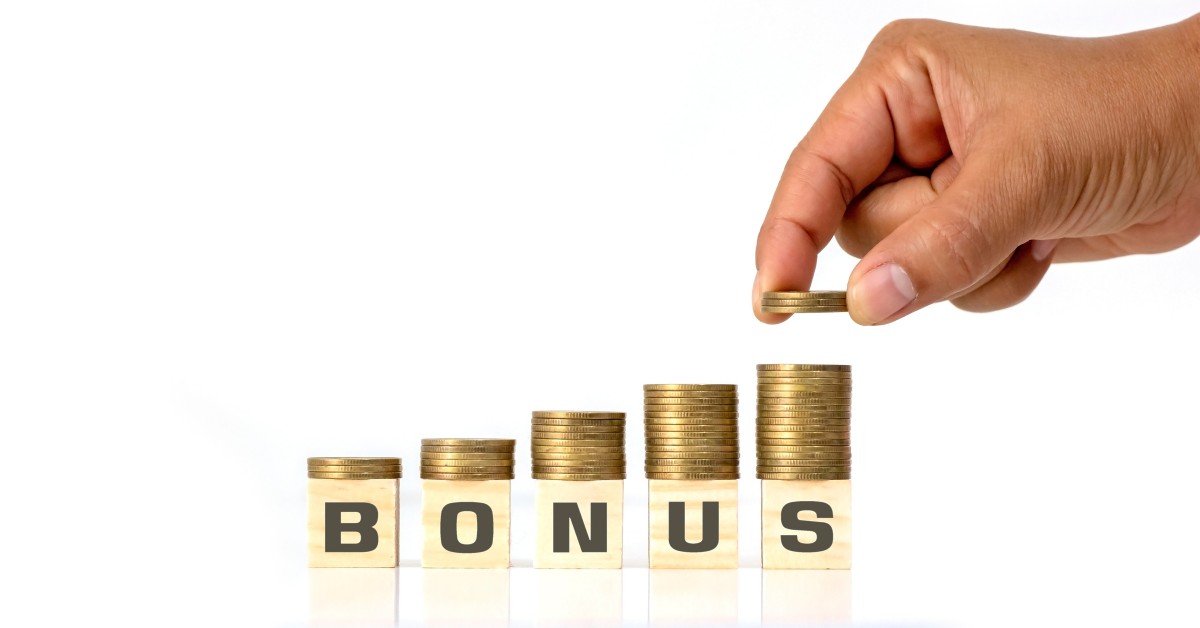 So, what if you're having a phenomenal year? You're exceeding your threshold by amounts you never thought possible…do you just keep paying a larger and larger bonus? To an extent, yes. But remember, we're still concerned about the long-term security of the business…a limitless bonus might not be the best choice. That's why it's important to set incremental goals and to determine where the bonus pool will begin, as well as where you will cap it.
Determine the Bonus Pool.
The simplest way to determine a meaningful bonus pool is to calculate it as a percent of salary. This way, everyone is receiving a bonus proportionate to their annual wages and the bonus pool can be easily calculated.
For example, if your annual payroll is $3,000,000, you might decide to pay a maximum bonus of 20% of wages. This means, in total, your maximum payout is $600,000 – assuming you meet the goals that warrant a max payout. Determining a bonus pool also puts a cap on the bonus, further ensuring the long-term success of the company.
Now that you know your maximum bonus pool, you need to decide when you'll pay the bonus. Will you pay it all at once, or break the payouts into smaller chunks?
Determine the Payout Schedule.
Given the threshold and bonus pool example above, you're now estimating a maximum bonus payout of $600,000. So, when do you pay it? Naturally, your reaction might be to pay the sum of the bonus at the end of the year. This tactic is frequently used because, frankly; it's easy and also promises all financial goals are met before the bonus is distributed.
A downfall of the year-end payout model is that employees could lose sight of the goal because the reward is removed from the behavior that earned the bonus. As a result, teams usually miss the bonus goal or will end up breaking their necks during the last quarter trying to meet a goal they could have been (and should have been) steadily working towards all year long.
The solution?
Consider breaking up your overall bonus goal and payout into fiscal quarters, tied to quarterly goals that allow employees to earn a portion of the maximum payout throughout the year. This method guarantees you've done what's necessary to work towards the end-goal and you keep employee motivation up by providing rewards throughout the year; always ensuring that your company has met the financial goal that correlates with each payout schedule.
---
Of course, you would never intentionally sabotage your business with your bonus plan. But, if your current bonus program is without a strong threshold, a clear and reasonable bonus pool and a payout schedule, you could be compromising the future of your company.