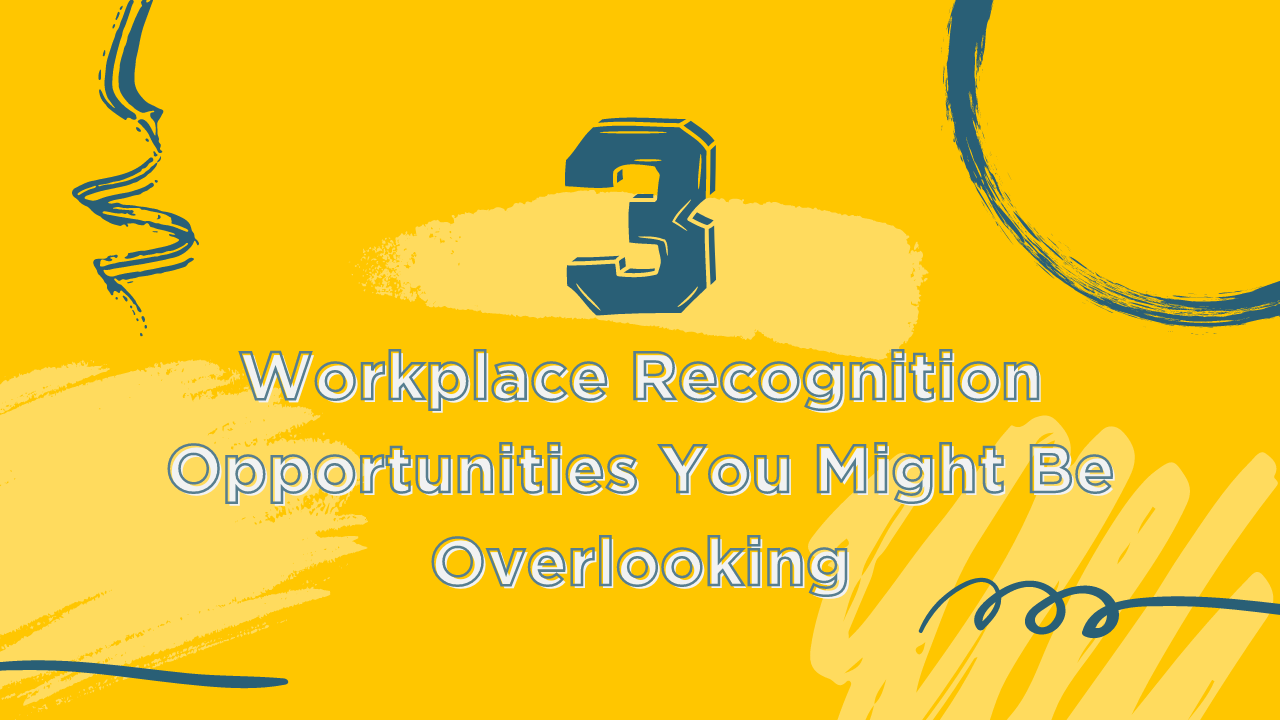 The top three reasons people leave their jobs are these: lack of clear expectations, lack of recognition and lack of supervisor's willingness to listen to them.
Even if you don't believe the numbers you hear, I believe we can all agree that the cost of replacing an employee is significant. In fact, it costs you anywhere between 2 and 4 times that employee's salary. Needless to say, it is in most people's best interest (at least financially) to decrease turnover.
But how do you do that? We will focus on recognition.
While recognition should be happening year round as it's earned, there are some authority figures that are uncomfortable or uninformed about where they can offer praise and recognition when in reality, there are several clear and natural milestones and accomplishments that are perfect for just that.
Here are three recognition opportunities any business leader should know about: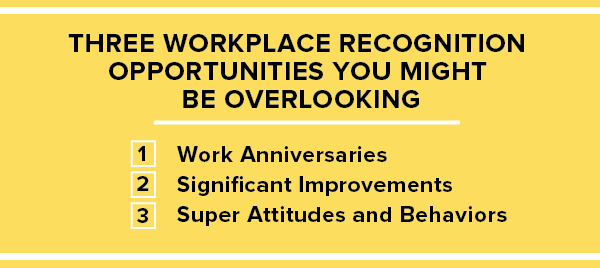 Work Anniversaries
An employee's work anniversary is a great time to stop and thank an employee for the work he/she put in over the past year.
The key to effective employee anniversary recognition is making it specific and not just a simple "Thank you." At our office, employees are recognized with a certificate of appreciation each year on their anniversary not just for surviving another year, but also for a specific thing they did. We recognize all employees for their character qualities they displayed during the year and also discuss when their specific instance were shown as well as why they are beneficial to the company.
These specific instances tell the employees that you see and appreciate their work all year long. And because they're done in front of staff at company meetings, they prove to be training moments to the rest of the team on how to live out the company's values.
Can you imagine the confidence instilled in employees that after 10 years working somewhere they have a collection of certificates showing that their boss was watching and recognizing them for their initiative, flexibility, courage and responsibility?
This simple milestone recognition increases the enjoyment employees have in their work life because employees enjoy when their bosses consistently and positively recognize them on important dates. These employees are much less likely to leave an organization like this.
Significant Improvements
One opportunity for recognition that is often overlooked is when an individual makes a significant improvement.
The reality is such that there will be some people in your organization that will struggle to meet expectations. When individuals make significant improvements, however, it is essential that you take the time to recognize them for their efforts. Acknowledging improvements is a way to encourage repeat behavior and boost the confidence of an associate who may be struggling.
Of course, we expect individuals on our team to be consistently striving to improve, but that doesn't mean you shouldn't acknowledge and encourage those improvements along the way.
Super Attitudes and Behaviors
You're probably already thinking of a member on your team who always has a positive demeanor. Often, we forget to tell these individuals how much we value their cheery disposition and stand up actions. Don't pass up the chance to thank the folks who come to work with that can-do attitude on a daily basis.
Now that you're more aware of some of the frequently overlooked opportunities to recognize others in your workplace, I challenge you to seek out co-workers (superiors or subordinates) in the next week.
You'll also experience the secret added benefit of recognition: it makes you feel good, too!
Other Articles You Might Like: