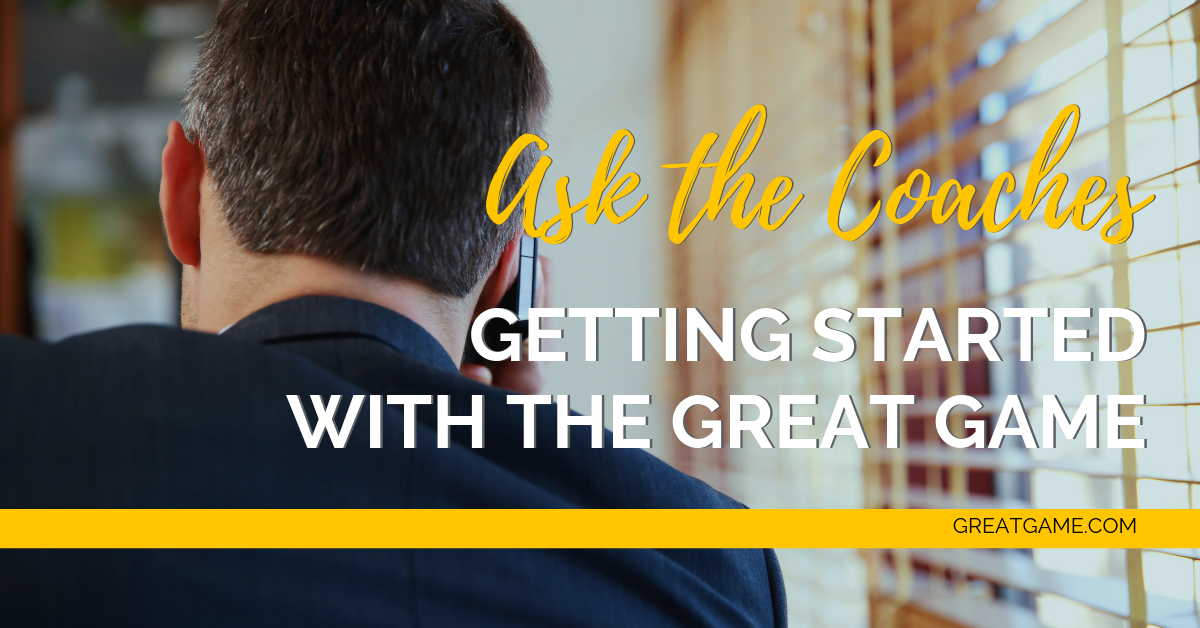 From characteristics of successful GGOB practitioners, to forecasting tips, to biggest mistakes and how to avoid them, our Great Game™ coaches tackle these common issues in this segment of "Ask the Coaches."
What is the biggest mistake companies make when practicing GGOB? What are your recommendations for avoiding this mistake?
They don't take the time or have the patience to continually educate and work on The Game. The education needs to be constant and repetitive.
Not sticking with it and holding those in leadership accountable for good Game-play. Without disciplined structure found in GGOB's practices, you won't see maximum results.
Leadership doesn't let the people run The Game, but control it themselves. Remember, people support what they help create and need to be involved in the creation of The Game, MiniGames™, annual plan, etc.
It's not just sharing numbers and creating a successful bonus plan. If you're not doing a GGOB-style weekly forecasting Huddle and taking it seriously, that's a big mistake.
Focusing on the negative. Instead, look at small progress or milestones and highlight those in Huddles or by recognizing employees for their work individually.
What techniques can we use to improve our forecasting process? If we are consistently off, what should we do?
What are some characteristics and attributes of successful GGOB companies?
Need help moving forward with the Great Game? Check out these resources:
---

---
What questions do you have? Email lhaley@ggob.com with your questions about the Great Game and opening the books.
You asked and we've answered! In this blog series, our experienced Great Game coaches answer questions directly from the open-book community. These answers were compiled from members of the GGOB coaching network and open-book community: Jack O'Riley, Kevin Walter, Ron Penney, Bill Collier, & Chris McKittrick
---
Other articles you might like: