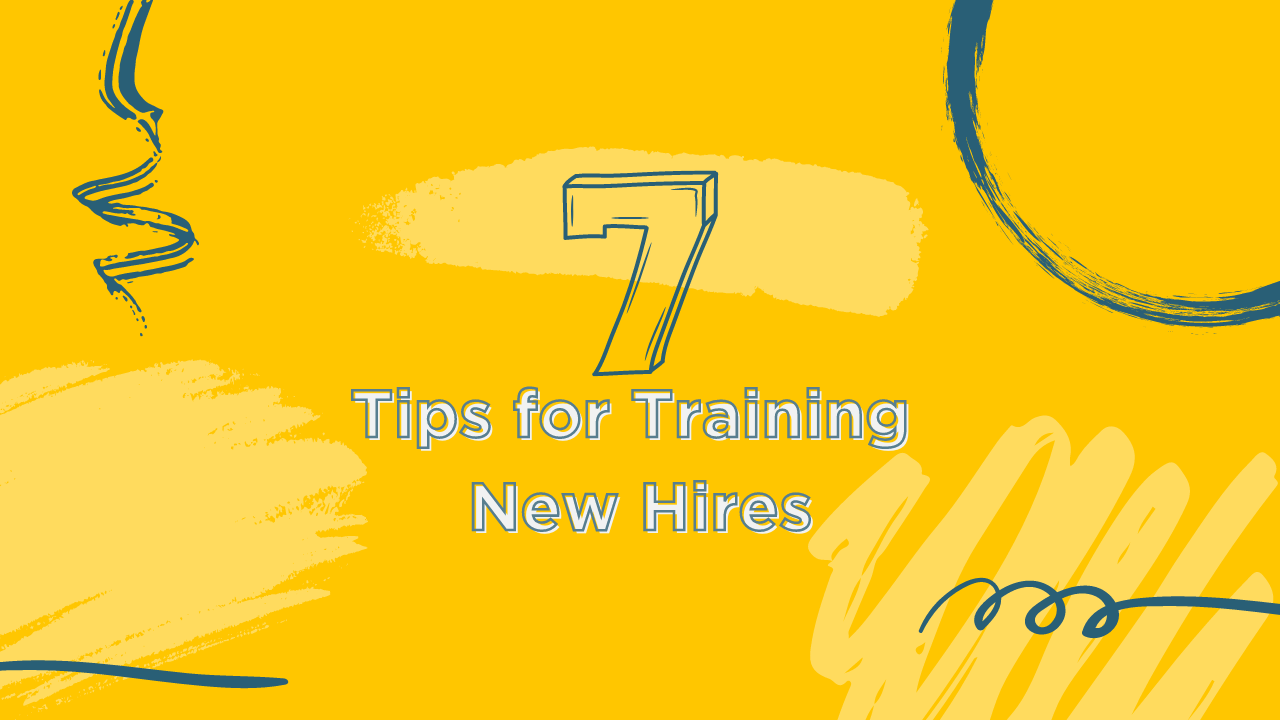 When I think about all of the times I've been hired for various jobs over the course of my life, I have the benefit of 20-20 hindsight to see the enormous impact that training had on my success (or failure) in each job. Although I've now worked for Zingerman's almost seven years, I still remember going through the hiring and orientation process, most particularly as a seasonal, temporary employee at Zingerman's Mail Order. In fact, my experience at Mail Order is a big part of the reason that I wanted to stick around after that fast-paced, fun, and all-too-brief holiday season!
Learn More About Employee Recruitment and Retention
I firmly believe that having an excellent orientation process helps attract and retain the best employees, as well as set the tone for the culture of a business. ZingTrain Managing Partner Maggie Bayless has written extensively on the topic of training, and following are her recommended seven key elements of a new hire orientation to will help get things going great:
An orientation class/session that shares the organization's history and where you're headed in the future. Ideally, the owner or general manager teaches this class. If you have a Mission, Vision, and Guiding Principles, this is the place to share them. What are your signature products? What is your approach to customer service? What makes you different from the competition? In a nutshell, what are the most important procedures should new hires know in order to be part of the action?
An HR orientation class/session that takes care of all paperwork and clarifies how to clock in/out, where to pick up checks, what benefits are available, and where to go with payroll-/HR-related questions.
A tour of the store and/or facilities, making sure to include the time clock, employee bathrooms, any storage areas, etc. If possible, supplement this with a map that shows where key items can be found and any nicknames that you use for certain areas (next door, the annex, the greenhouse, the dungeon, Antarctica, etc.).
Clearly documented expectations as to what the trainee is expected to know and/or be able to do at the end of the training period. At Zingerman's, we've prioritized these into 7-day, 30-day, and 60-day expectations, but they could just as easily be Week 1, Week 2, etc. These expectations should be focused on those nitty-gritty things that every staff person needs to be able to do to make it successfully through the day.
A few tools to measure whether the trainee can meet the expectations. For example, written tests on key products and Frequently Asked Questions. Performance tests on entering an order, ringing up a customer and counting back change, or answering the phone.
Have clear expectations and training tools for your on-shift trainers. Just because someone is a great display builder doesn't mean he/she knows how to teach someone else to build displays. Give your trainers advance notice that they will be training on shift so that they have a chance to prepare. Most importantly, make sure the trainer understands what the trainee needs to know or be able to do at the end of each training shift.
Identify whom the trainee should go to with questions or to ask for help -- and encourage the trainee to do so. This go-to person must be accessible and welcome the questions, no matter how "obvious" or "stupid" they seem.
Now, I'm on the other side of the orientation process – I teach our internal Art of Giving Great Service class, which is an orientation requirement for every Zingerman's employee. I relish teaching this class, because it gives me the opportunity to have a positive impact on the orientation experience of our new hires!