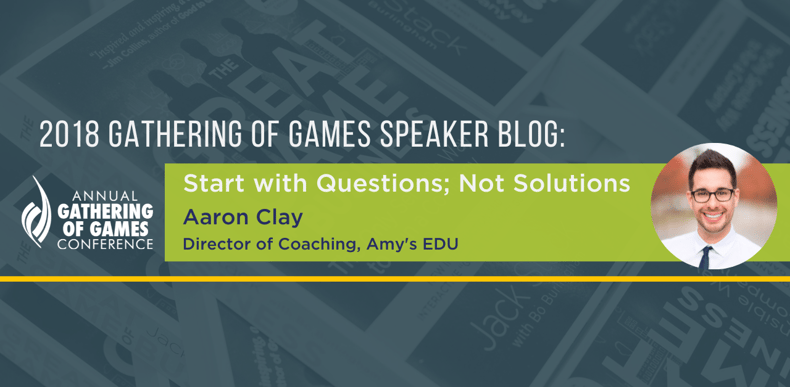 "Alright, stop. Collaborate and listen." - Robert Van Winkle
Amy's Ice Creams is back with a brand-new invention. As open-book management businesses, we know that when we harness the wisdom of our team, stick to an empowering vision, and measure progress, no problem is too hard to solve. But ask yourself this, "what problems should your team focus on?" There is a plethora for company leadership to choose from, but sometimes the right issue is hard to find.
Amy's EDU developed a problem/resolution model to help organizations identify issues with the most impact and return. Our model defines success and develops actionable tactics, while measuring our progress and results. We call it it the PVTM Model: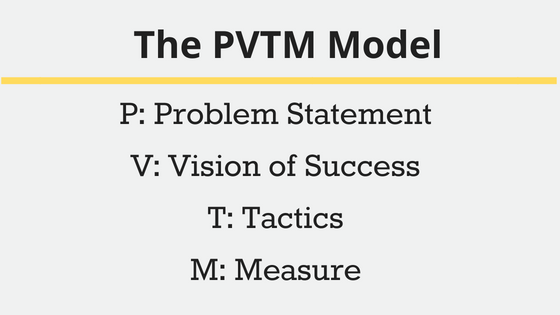 "If there was a problem, yo I'll solve it." - Bob V. W.
The first step, Problem Statement, is arguably one of the most important because it lays the groundwork that can empower your employees or deflate their enthusiasm. The key to finding the right problem starts by asking the right questions during an identification brainstorm.
Bring your team together, brainstorm obstacles, and follow these four best practices to align the team around the right problem.
Start with a positive question; build up to difficult ones. Positive questions encourage open and honest discussion. Starting your first question with an optimistic tone will build rapport among the group and warm them up to tougher questions. Remember it only takes a few closed-off people for the questions and, by extension the brainstorm, to lose power.
Pro-Tip: As you ramp up to difficult questions be sure to include negative assumptions. The benefits of a negative assumption added to a question will help draw out critical feedback. This will fight against group assumptions and leads to greater clarity.
Below are several examples to walk you through this process:
Positive Question: What makes us great?
Difficult Question with a negative assumption: We haven't met our sales plan, why is this keeping us from being great?
"Anything less than the best is a felony." -Bobby V.
Ask open-ended questions: In our experience open-ended questions challenge the team, leading to the discovery of new information or viewing the problem from a new perspective. When brainstorming problem statements, suspend judgment to create a space where everyone feels safe to answer honestly. Beware closed questions as they may encourage bias and manipulation.
Open-Ended Question: Who are we as a company?
Closed/Direct Question: Did you check out the hook while my DJ revolves it?
Set the Right Tone: Setting the right tone for your issue exploration is essential. Avoid using an overly formal tone as we've found that it usually inhibits the team from sharing their diverse perspectives. Follow the rules of brainstorming and stamp out judging, encourage piggybacking, and go for quantity. Just remember to be nice, nice baby.
Informal Question: What annoys you the most about your job?
Formal Question: Would you please indicate three items that displease you about your workday?
Think like Socrates: If you want to become a better questioner, ask more questions! Follow up questions will increase understanding of the problem because it builds a common community sense and gives us language to speak by.
Pro Tip: The simplest of follow up questions is, "why." It provokes deeper thought into what we say and, "why" we say it. Using the term "why" over and over can get annoying so try using other phrases or questions to provoke deep thought.
"Word to your mother." - B. Winkle
Other Articles You Might Like: