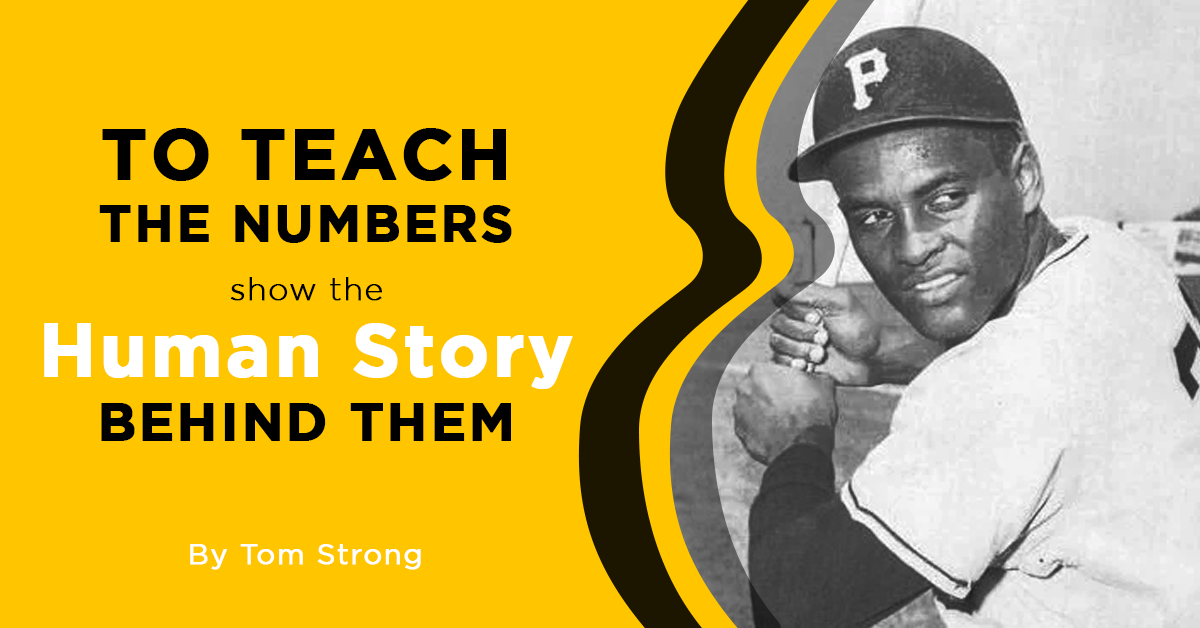 At the Great Game of Business®, one of the most common questions we coaches get tends to go along these lines: "I'd love to open the books and share the numbers with my people, but I'm just not confident they have the education or training to understand them. How can I teach them the financials effectively?"
In starting on the path of open-book management, many business and organizational leaders worry about this. Most employees at most companies have not had formal business education, and many may lack much formal education at all. So, it's not unreasonable to wonder whether most employees will ever be able to understand your finances and business model.
When my clients ask a question like this, I like to ask them in return: "Do any of your employees like baseball?"
To show you what I mean, here is the baseball record of a very famous Hall of Fame player: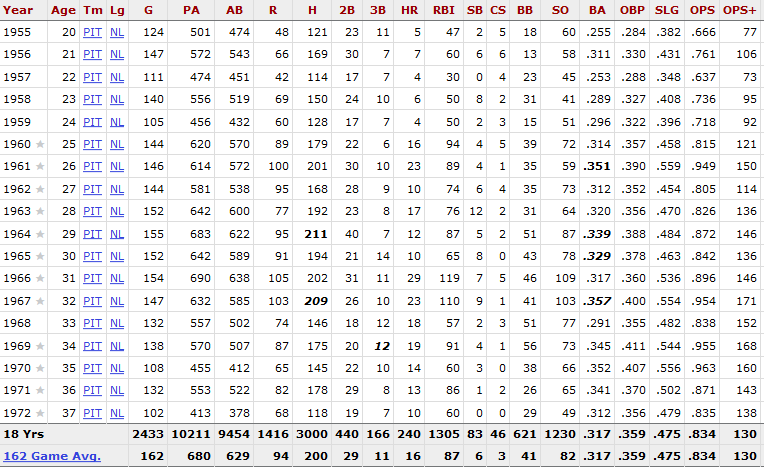 Courtesy of baseball-reference.com
To someone completely unfamiliar with baseball, this kind of stat line may seem like complete gibberish. What is "HR?" "2B?" "OBP?" What's a good number in any of these categories, and what is bad? And what does it mean if a number is in italics?
To a baseball fan, however, these numbers not only make sense instantly, but they tell a story. They show the whole arc of this player's career, down to incredible detail. Many baseball fans, in fact, will know who this player within a few moments without my having to name them.
In fact, if you're a baseball fan, here's a pop quiz for you: who is this?
There's a good chance you already know. You probably looked at the ninth row over (titled "H," for hits) and saw near the bottom the number 3,000. There's only one player in baseball history who had exactly 3,000 hits. The answer is the great Roberto Clemente.
In training sessions where I have led this exercise, I often find that people can identify him even if I obscure the years played and team – that's how memorable his numbers, and the story behind them, are.
Clemente in the US Marine Corps Reserve, 1958.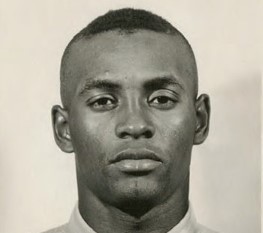 Born in Puerto Rico, Clemente joined the majors less than a decade after the color barrier fell, in 1955. He struggled early on, but eventually established himself as an excellent hitter with great bat control, some power, and an absolutely brilliant right fielder. He was an All-Star fifteen times, won twelve Gold Glove awards, an MVP, and four batting crowns. He was the first Latin American and Caribbean player to be inducted into the Hall of Fame.
Which tragically, was only at the age of 38, because he never got the chance to retire. During the off-season, Clemente was devoted to doing charity work in Latin America and the Caribbean. In December 1972, he died in a plane crash while trying to deliver emergency aid to earthquake victims in Nicaragua. The plane crashed in Isla Verde, Puerto Rico, not far from where he was born. He had finished the final season with exactly 3,000 hits – generally considered a gold standard for the Hall of Fame – and was the only player to end his career with that exact number.
Now, Clemente's story is unique and moving, heroic and tragic. Not every story is like that, but it serves as a dramatic example of how numbers can be tied to a human story, and vice versa. Understanding that is the key to teaching financials successfully.
Because here's the thing: individuals might be interested in baseball or not, but no one has ever quit being a baseball fan because it was too hard, or because they lacked enough education to understand it. And there are millions upon millions of baseball fans who can read Roberto Clemente's statistical record easily, and immediately remember the dramatic story behind it.
Plus, is a baseball stat line really any easier to understand than any business financial statement? Consider this one from Hitachi Global, one of the 100 largest and most complex companies in the world (and also the primary funder of the foundation where I used to work):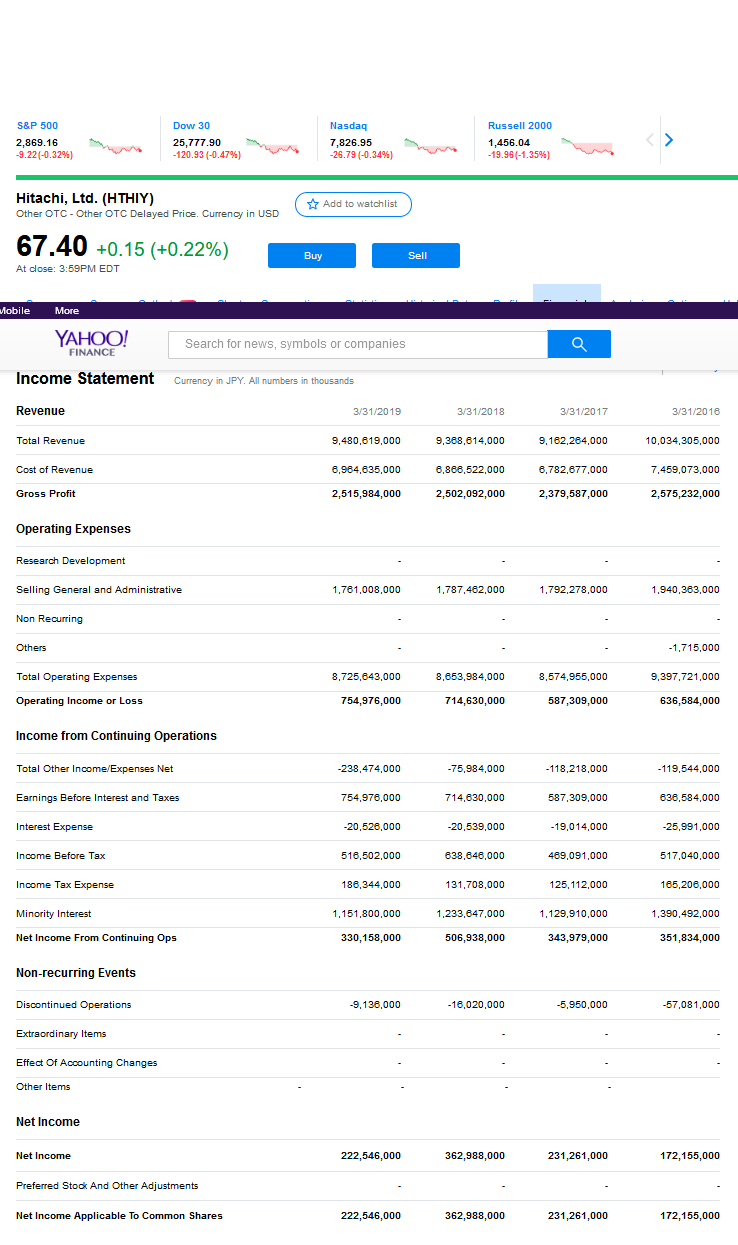 Hitachi Global income statement, courtesy of Yahoo Finance
In both cases, what you have is a record of human activities, expressed in numbers. You need to know what the categories mean, and you need to know, relatively speaking, what numbers are good or bad. But is "interest expense," for instance, really that much harder to understand than "stolen bases?" Probably not!
The trick in getting your people to understand the financials is not in getting lost in administrivia and defining terms. Rather, it's about showing them the story, the human story, depicted by those numbers. You are teaching the language of business, and the key to teaching language is remembering what you can do with it. We love language when it allows us to tell our story, or hear about others' stories.
So here are some kinds of stories you can tell through your financials:
What does it mean that we, as a team, achieved 23% higher profit before tax this year compared to last year? What went into that?
If we fall behind in collecting payments from customers, what could that do to our company?
Or from more of a forward forecasting perspective: our fuel costs are projected to go up next year by 17%. Why is that happening and what can we do about it?
And if some of your people aren't really into baseball (or football, basketball, etc.) and don't get this metaphor – try a different one! Perhaps you have some musicians on staff. If so, I bet some of them can read this: Beethoven's 5th Symphony, which if anything, is even harder to read than a baseball stat line.
But it's still a fundamentally numerical depiction of a human story – in this case, Ludwig van Beethoven's emotional struggle as he realized he was going deaf. Music is well-known as one of the most mathematical art forms, but many people who can't stand math or numbers take to it instantly.
The point is, as Jack Stack has said, this isn't rocket science. Don't hype yourself up into thinking otherwise. Rather, concentrate on the story behind the numbers, the human story. Then bring it alive for your employees by connecting it to their interests and the effort they've expended making the company successful.
---
Want to learn more about teaching the financials to your employees, and getting your entire workforce on the same page?
---
More articles you might like: