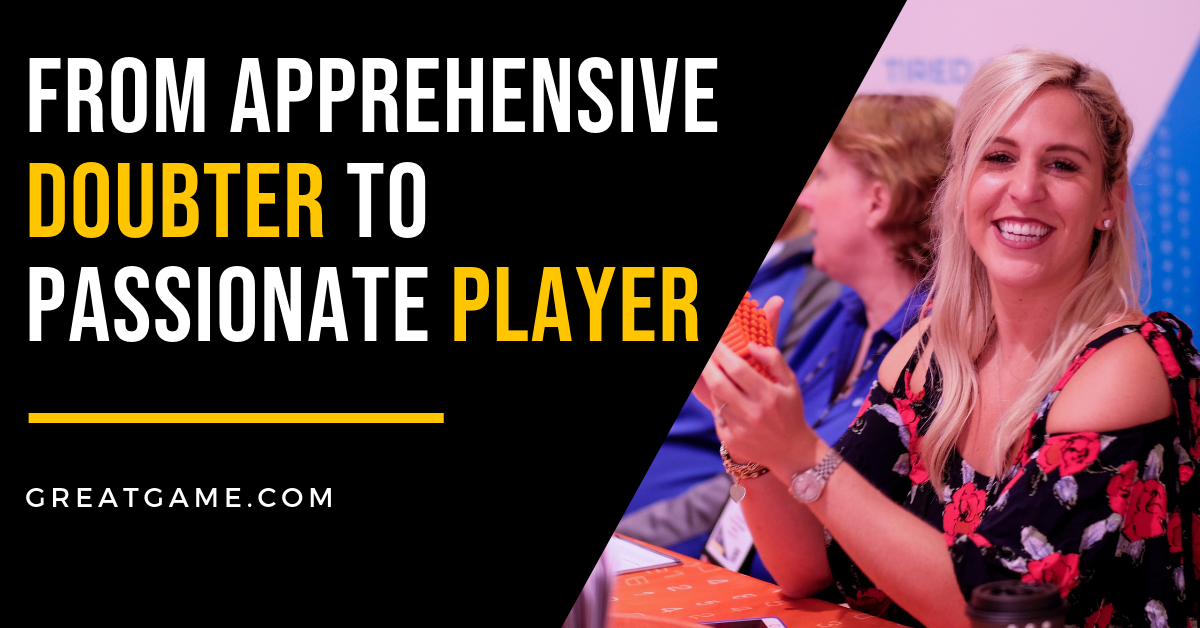 Abby Fuqua had her doubts about open-book management when she was told Venturity Finantial Partners, a Dallas accounting firm, would be implementing the Great Game of Business. "I thought it was corny. We've all got work to do, meetings to have, and I don't need another thing on my plate." But as their GGOB implementation started to unfold and Venturity started seeing substantial results, it became clear that the impact of the Great Game of Business would reach far beyond performance measures and financial results for the business. And that was exciting!


As the Great Game shared at last year's Annual Gathering of Games, we have a goal of reaching 10 million lives in 10 years. This video series focuses on the individual employees practicing the Great Game and their stories of personal impact from opening the books. Here, we highlight Venturity's director of business development, Abby Fuqua. See her personal transformation from apprehension about The Game to knowing and trusting the principles and taking the financial literacy skills she learned into her home life.

Watch the video below to hear about her emotional aha! moment when she realized the impact of opening the books, the shift of her own (and colleagues') mindset, and the increase in performance she's seen company-wide at Venturity. She ends with a passionate message to open-book doubters.
"[The Great Game] is like training for a marathon. You have to put the time in and it's uncomfortable in the beginning, but you reap the benefits in the end. You'll be glad you did!"
Venturity Financial Partners began their Great Game journey in March 2016.
Since implementation, they've achieved substantial financial and cultural results including increasing gross margin by more than 7%, doubling net income from the previous year, and reaching $5 million in sales for the first time.

Venturity's tremendous efforts and results earned them the All-Star Rookie of The Year Award at the 26th Annual Gathering of Games Conference in Dallas. Learn more about Venturity's Great Game journey, challenges, and results in their All-Star Case Study and video here.
---
Connect with hundreds of Great Game practitioners at the world's largest open-book conference, the Annual Gathering of Games.
---
Other articles you might like: