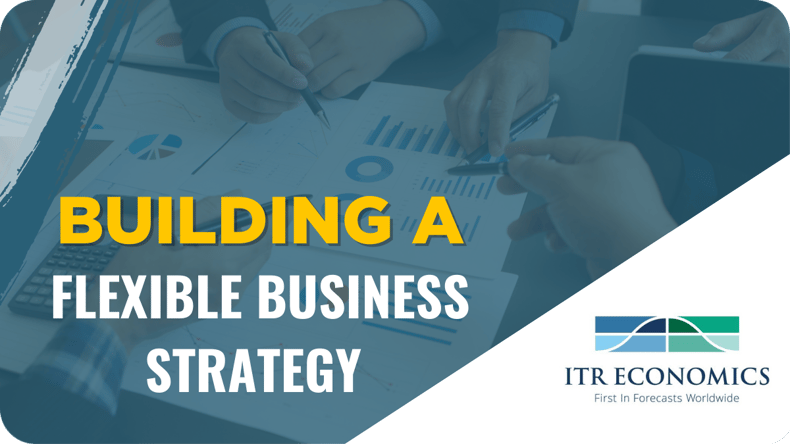 As any business leader can tell you, plans can change at a moment's notice. Sometimes you do not even have control over what is changing, and the resulting impact on you and your business can be a tough pill to swallow.
Over the last few months, there have been some big changes happening in the US economy. Your company's plans might be set, but businesses need to be willing to shift along with the various shifts in the economy.
Of course, this is easier said than done. So where can you turn? The Great Game of Business can help revise and refocus your business strategy with the help of our proven processes.
What Makes The Great Game of Business's Planning Process Work?
CEOs have a lot on their plate, and we know your time is valuable. With that in mind, we do not simply come in and help the leadership team build a strategy and hand it off to your team to execute. Instead, we make sure to involve everyone in the planning process.
Our High-Involvement planning (H.I.P.) process is designed to consistently involve, inform and educate the entire organization on the realities of the marketplace, the company's strategy for growth and long-term financial plans.
H.I.P is a Framework for...
Setting Strategy

What are your aspirations?
What customers and market will you serve?
How will you win in those markets? What capabilities do you need to deliver the win?

Building your Plan

What is the plan to support the strategy?
Do you have a well-defined, shared Sales plan, financial plan, people plan, and performance 'game' plan that supports the execution of your strategy?

Dealing with Market Changes

What are the current market realities?
What refinements to our strategy or plans are required to successfully navigate those realities?

Enabling Everybody to Contribute

People support what they help create.
The way you produce your plan is just as important as the plan itself.
To get ownership and ensure results, you must focus on how plans are created and how people are involved in the process.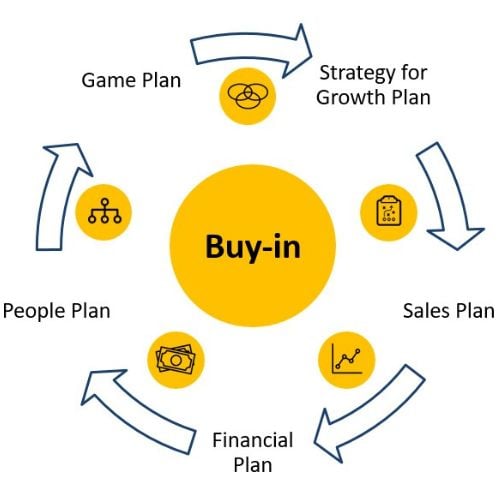 If you see strategy as a finished product, it will fail. The intent of the H.I.P. process is to accelerate learning by developing a pattern, or planning cadence for the team to use to deal with market changes, strategic issues and sharpen their strategic thinking. Business is an unfolding drama. There are always new questions to consider, new discoveries to make, new problems to confront. To be great at business, you need to be continuously learning. Planning rhythms accelerate learning.
We look at the economy, your industry, and your competition to help prepare your business for any upcoming twists and turns that you may not see coming. Through it all, we make sure everyone on your teams knows where they fit into the collaborative business strategy revisions, and the entire organization signs off on the finalized plan.
ITR Economics' Recession Forecast
A great example of an economic change that will greatly impact many businesses is the macroeconomic recession ITR Economics is forecasting.
Our partners at ITR Economics were originally forecasting a recession for the middle of the decade. However, due to the Federal Reserve Board's recent increases to the federal funds rate, the forecasted recession was pulled forward; it is now anticipated to begin toward the end of 2023 and last through 2024.
ITR Economics will continue to keep an eye on the Fed's actions and notify their followers of any further changes in their economic expectations.
Unfortunately, not all companies follow these changes closely, leaving them susceptible to unexpected turns. Staying current with ITR Economics' insights will help you stay ahead of the curve and plan ahead with confidence.
On the other side of the coin, businesses can sometimes continue to perform very well – over a few months, quarters, even a year – despite economic changes. They may feel a sense of euphoria and potentially even invulnerability.
ITR Economics calls this the "Blindness of Phase B." It is a reference to one of the four phases in ITR Economics' business cycle theory; Phase B is the Accelerating Growth phase.
Because there is risk on either side of the coin, it is imperative to have an agile strategy built on up-to-date, reliable information.
If your company has difficulty remaining flexible when constructing a business strategy, be sure to contact us at The Great Game of Business to help you build the right plan. Our business partners at ITR Economics can also make sure you are not caught off guard by changes in the economy, as their accurate forecasts help you see changes far ahead of time so you can plan accordingly and effectively capitalize on future opportunities for growth.
---
More Articles You Might Like: