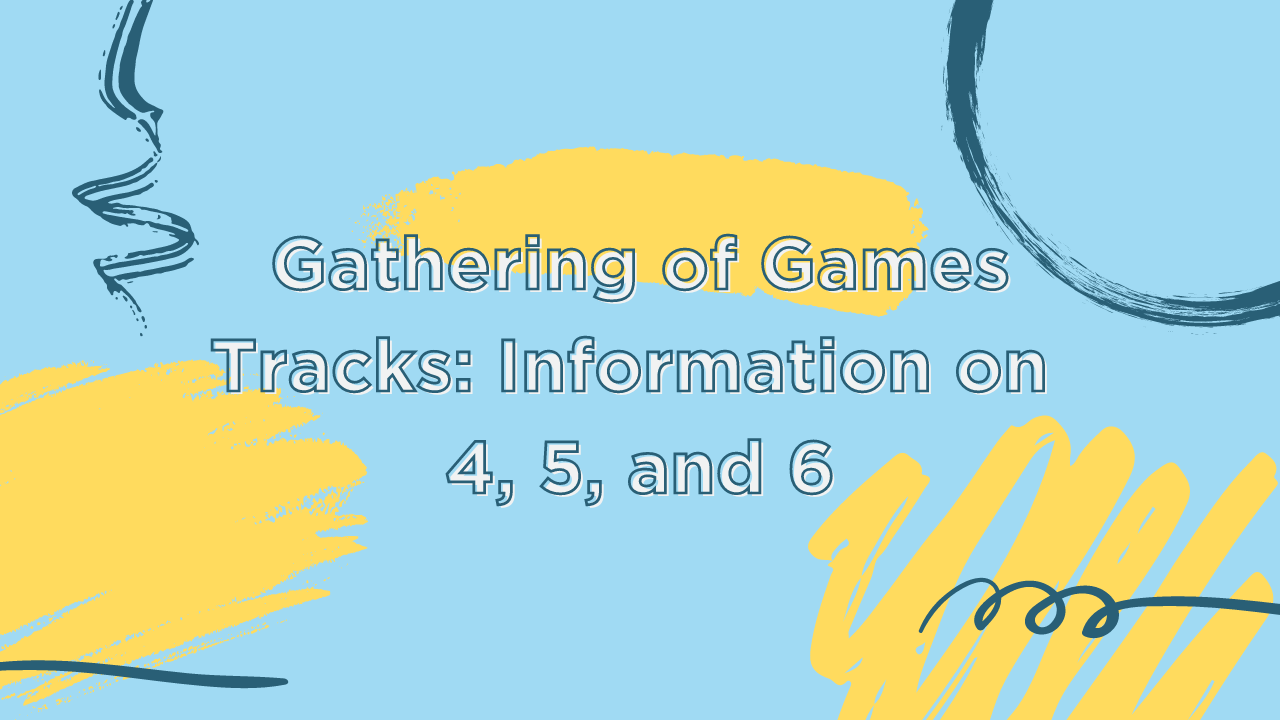 You're attending the annual Gathering of Games!
This event is designed for you; to give you as much as we can in what little time you have away from our organization. Many attendees have told us that they most benefit from the conference with what we call a track system.
Previously, we have identified the first three tracks for you to follow based on what you are hoping to get the most out of the conference.
Now, we present the latter three tracks: culture, leadership and hot topics, for those a bit more advanced in their Great Games.
Track #4: Culture
Culture is a crucial part of any company — and every company has one.
Follow this track to focus on how your culture can play a huge role in your open-book and Great Game success.
"ROC (Return on Culture)" by Michael (MJ) Johnson (Kiolbassa Provision Co.) and Michael Kiolbassa (Kiolbassa Provision Co.)

Before The Game, there was culture. Kiolbassa Provision Co. was 2014's All-Star Rookie of the Year, and Michael Johnson and Michael Kiolbassa both believe great culture is a catalyst to Great Game success. Attend this session to hear more about culture and transparency in numbers and how they work together.

"Leveraging Employee Committees" by Krisi Schell (SRC Holdings), Jenny Briggs (New Belgium Brewing) and Carrie Enders (Walltech)

Creating an 'ownership culture committee' is one way to help drive ownership thinking and accountability. The committee can take on a variety of shapes and forms. Attend this session to hear from the SRC Holdings All-Stars, New Belgium Brewing and Walltech Corp., and how they designed their committees for maximum employee engagement.

"Company Culture is a Journey, Not a Destination" by Janis Sanders (Hilcorp Energy Company)

Culture is not a destination you strive to reach. You don't map out a route, follow the directions and then ultimately reach your goal. It's a journey, and every step counts. Attend this session to learn how you develop your journey and learning the secrets of oil and natural gas giant Hilcorp's success.

"What's Culture Got to Do With It?" by John Williams (Central States Manufacturing)

Culture is the most talked about and often most overlooked aspect of all organizations. Culture is not a one-size-fits-all. Attend this session where John Williams will give you 10 reasons why your culture may not be aligning with what you want it to be and how you can fix those.
Track #5: Leadership
Leadership, like culture, is one of the most important components of every organization.
Follow this track to focus on leadership, improving it in The Great Game, building it in your employees and adding value and effectiveness to your company.
"Prioritizing, Communicating & Managing Your Benefits Strategy" by Randal Saul (BKD Wealth Advisors), Keith Boatright (SRC Holdings Corp.), Krisi Schell (SRC Holdings Corp.) and Steven Toomey (BKD Wealth Advisors)

It can be difficult for leaders to prioritize benefits investment, communicating its value to associates and managing the overall strategy. Attend this session to discuss the five most pressing issues facing 401(k) plans, specifically the issues resulting from the reinstatement for the Pension Protection Act (PPA) of 2006.

"Changing Your Monkey Mind: The Value of Organizational Focus" by Andy Kanefield (Dialect, Inc.)

What do all organizations need to focus on? How do we, as leaders, focus on the key drivers of value? How do we encourage those we lead to focus on the key drivers of value? Attend this session for a practical framework for getting all employees on the same page so that they can make strategic decisions that positively affect every key department.

"Freedom-Centered Leadership" by Traci Fenton (WorldBlu)

The world is changing, and it comes with the demand for a new style of leadership — one based on freedom rather than fear and control. Based on extensive research and real-world experience, Traci Fenton and Miranda Ash will share their best practices, stories, tips and insights into what freedom-centered versus fear-based leadership is and how you can become a freedom leader today.

"Adding Value to Your Company" by Joseph Johnson (Lathrop & Gage LLP) and Randell Wallace (Lathrop & Gage LLP)

Have you ever had a question for your lawyer but didn't want to pay for the answer? Attend this session to find out what lawyers think is important for you and your business — including everything we wished every client knew.
Track #6: Hot Topics
Follow this track to learn all about the hot topics of today's organizational world. These sessions deal with change, growing, engagement and much more.
"From Farm-to-Table: Organically Growing Your Company Culture" by Aaron Clay (Amy's Ice Cream) and Mark Banks (Amy's Ice Cream)

These three living case studies show how companies of any size can grow their organizations: Evolving Your Mission Statement, The Ten Commandments of Your Business and Open-Book Management Culture Killers. Attend this session for real world examples and activities to start your own culture discovery.

"Empowering and Engaging the Front Lines" by Anne-Claire Broughton (Broughton Consulting, LLC), Tom Walter (Tasty Catering) Albert Fuller (Integrated Packaging Corporation) and Barbara Dyer (The Hitachi Foundation)

No matter your industry, there are many strategies for empowering and engaging your front lines to improve performance and build more cohesive teams. Attend this session for an introduction to the Business Action Guide Series, a compilation of effective practices for employee engagement and improved business performance.

"Innovative Employee Reward Systems" by Tom Strong (The Hitachi Foundation), Anne-Claire Broughton (Broughton Consulting, LLC), Jenny Briggs (New Belgium Brewing) and Kevin Walter (Tasty Catering and Great Game of Business)

Businesses that have a high rate of employee involvement and engagement are more likely to be successful. Attend this interactive session to learn about two companies that maximize employee engagement through innovative rewards systems (one financial and one nonfinancial).

"Zingerman's Recipe for Organizational Change" by Ari Weinzweig (Zingerman's Community of Businesses)

Think for a minute about what makes open-book management so effective. We all know it's terrific, but what if you could apply everything that is so great about open-book management…to organizational change? Attend this session to learn how to use Zingerman's "5 Steps to Bottom Line Change," which includes reducing stress, spreading ownership, thinking and improving your bottom line.

Other Articles You Might Like: