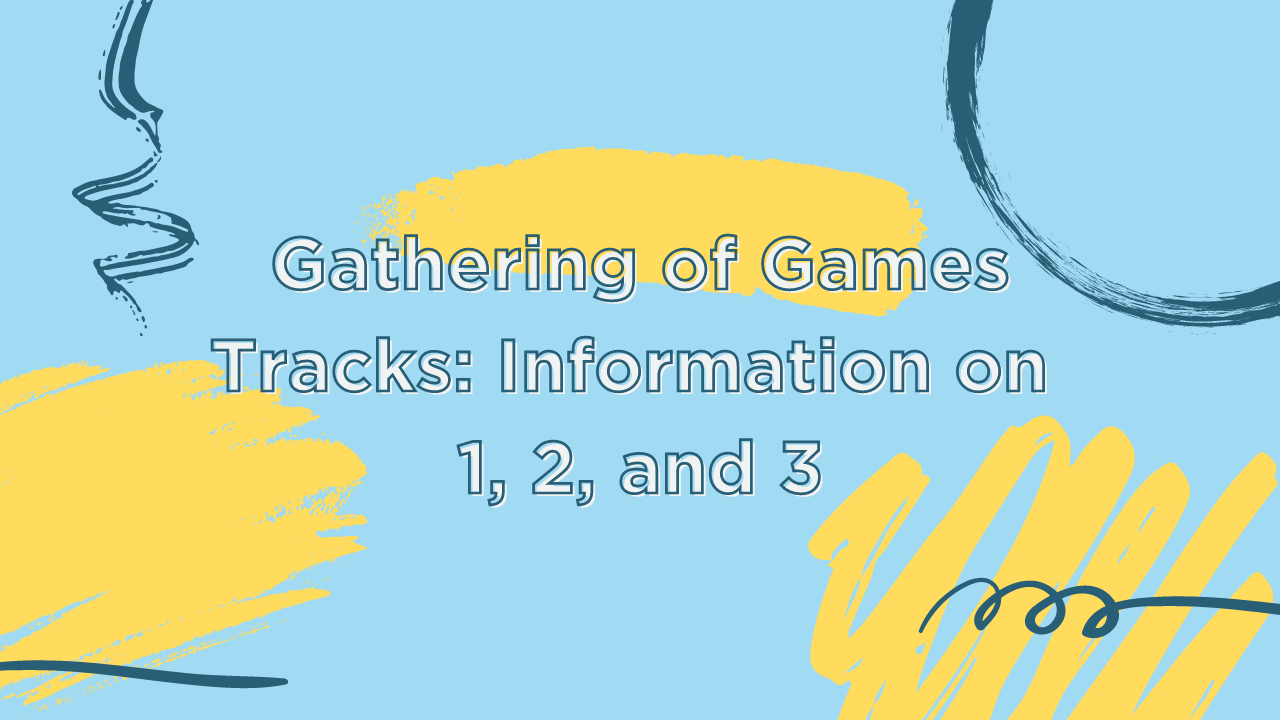 We're excited that you will be joining us for the Gathering of Games.
Often attendees go into this annual conference with a clearly defined goal in mind, whether it's learning more about a specific topic, or gathering ideas to tackle a nagging issue.
With that in mind, we have developed a series of tracks surrounding the three central themes of the Great Game as well as three topical tracks for a total of six tracks.
Here, we offer a sneak peak of the first three tracks, and full details are below.
Track #1: Know & Teach the Rules
Follow this track to understand and prepare for the first step of The Great Game: implementing and sustaining The Game in your organization. Ensure that you are prepared to operate an open-book company by analyzing and preparing your management team to communicate in a transparent fashion, educating your employees on basic business principles and engaging employees in the process.
The Know & Teach the Rules track features sessions that will help your team develop or improve on your current open-book culture.
Blue Chip Drivers by Drew Seidel (American Electric Power – Pirkey Plant)

Studies have shown that how you manage your energy may be even more important than how you manage your time. This session explores that concept for you, what it might mean for your culture, and using proven methodology for selecting drivers.

Harnessing the Power of Our Employees: High-Involvement Planning by Spencer Williams (West Paw Design) and Scott Ogeka (West Paw Design)

Without question, the way you produce your plan is just as important as the plan itself. Attend this session to see examples of the wisdom behind the one-page plan and a game mentality to engage in the planning process.

The Numbers Aren't the Most Important Thing — They Are EVERYTHING by Matt Garrett (TGG Accounting)

Attend this session for a personalized financial experience — Matt Garrett will use financial information and key financial benchmarks from each member of the audience (received prior to the meeting) to address specific finance and accounting problems (both known and unknown) that you are encountering.

What a Couch and a Chainsaw Can Do for Your Company by Steve Baker (The Great Game of Business)

Once employees learn that financials are nothing more than stories about people, those documents become useful tools to help employees at every level make informed decisions — and not scare them away! Attend this session to learn creative, non-threatening ways to introduce financial statements to your front-line employees.
Track #2: Follow the Action & Keep Score
Follow this track to explore what to do once you've opened the books and how you can search for a consistent rhythm for communicating and following the ever-changing score as well as strong strategies for continuing to engage your team throughout.
Numbers Are the Universal Language by Kevin Walter (Tasty Catering and The Great Game of Business), Eugene Rios (Tasty Catering) and Maria Perez (NewStream Enterprises Joliet)

Explore the struggles in implementing GGOB to employees across a language barrier and see how rewarding it is for every individual. Attend this session to learn how to achieve complete engagement and incredible results with a Spanish-speaking workforce.

Bringing the Team Together: Making the Game Work at Multi Location Companies by Patrick Carpenter (The Great Game of Business)

What do you do if your employees are not all in the same location? Or in different places across the country or the world? How do you include field employees in the huddle process? Attend for information strategies for playing The Game in multiple locations.

The Fundamentals of Facilitation by Elnian Gilbert (ZingTrain)

One of the most crucial elements to having a great huddle is that everyone knows what is expected of them, particularly the facilitator! Facilitation is a learned, specialized skill that takes time, training and practice to master. Attend this session to learn the tools and techniques that form the core of facilitation at Zingerman's — and practice your new skills!

Scoreboardpalooza 2015 by Mark Richman (Skeleton Key & Brightsource IT)

Scoreboards tell if you're winning or losing the game, and if they're great, they can help you learn things about your business that you never knew were missing. Attend this session where Mark Richman will present sample scoreboards gathered from around the globe to discuss different tools, options and scenarios to help establish best practices that will help you set up scoreboards that will work best for your company.
Track #3: Provide a Stake in the Outcome
The whole point of The Game is to win together, and why would employees care about winning is there is no real reward or real risk of failure?
Follow the Provide a Stake in the Outcome track to learn lessons on how to properly reward and recognize your team through inspiration, motivation and memorable moments. These are tips for rewarding your team that will span from no-cost to low-cost to self-funding.
Taking MiniGames to the Next Level by Steven Jones (Jenner Sales Corp) and Jack O'Riley (The Coaching House, Inc.)

Help your employees become rock stars! Recharge your employees' engagement and get them to step out of their comfort zones — critical elements to a successful game. Also —WARNING — this session is full of loud music, hilarious videos and tons of laughter.

Why Bonus Programs Fail by Rich Armstrong (The Great Game of Business) and Bob Washatka (The Great Game of Business)

Most bonus plans are disappointing to business owners because they don't motivate, aren't appreciated and quickly become entitlements, and most bonus plans disappoint employees because they're a mystery, unpredictable and never, ever enough. So what can you do? Attend to find out!

ESOP Success: From Here to Prosperity by Rick Rose (Menke & Associates), Ed Cler (Paul's Machine) and Bev Willis (SRC Holdings Corp.)

Explore the evolution of an ESOP company from initial considerations to long-term strategies, and hear from one of the most successful ESOPs ever established (with a share price increase of 435,000 percent in 32 years!). Attend this session to hear Bev Willis' story as well as learn from Rick Rose and Ed Cler's coaching and experience with ESOP success.

Beyond the ESOP: Employee Ownership Alternatives by Martin Staubus (The Beyster Institute, UC San Diego)

Why do you want to turn employees into co-owners? Explore this concept and why it really matters to companies, their owners, their employees and the society in which we live when you attend this session.

Other Articles You Might Like: