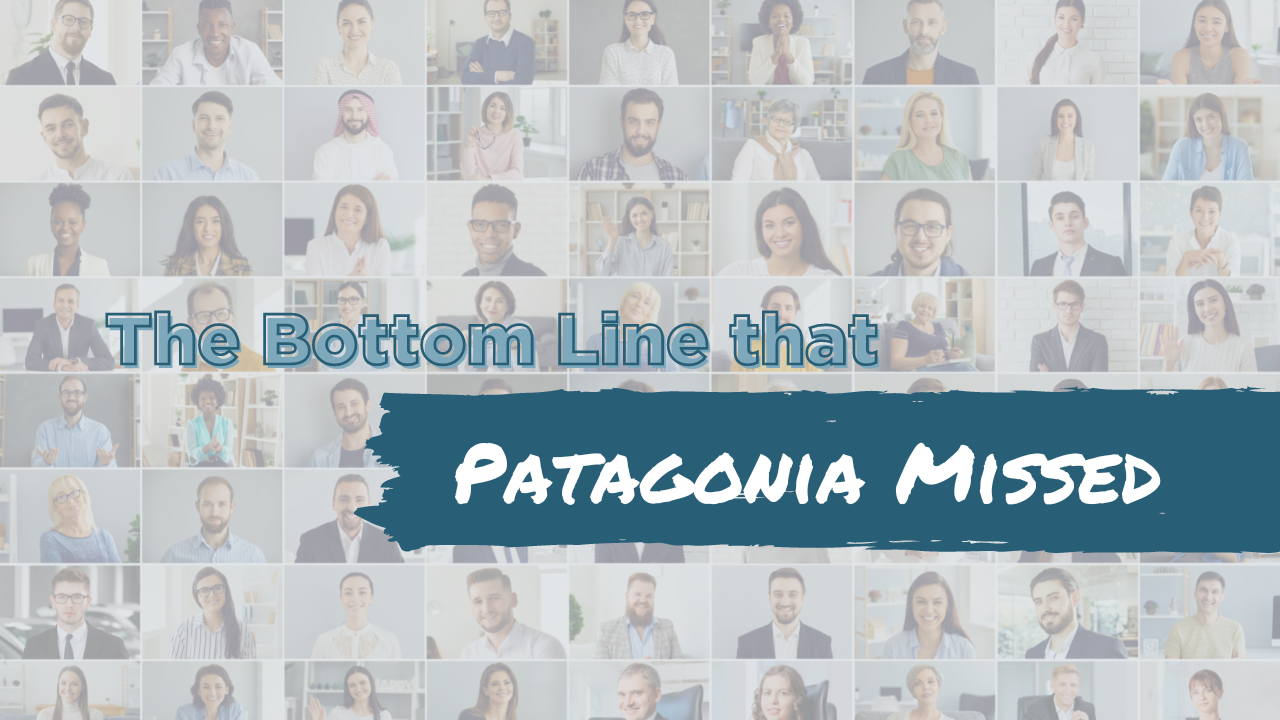 Way back in 1970, Milton Friedman wrote that any business's responsibility to society was simply to increase its profits and not break the rules.
He's absolutely right. That's all business should do. What happens with those profits, when that money is put into the hands of those who have earned it, is where the notion of multiple bottom lines truly comes in. Unfortunately, not everyone thinks the way Mr. Friedman and I do.
Case in point: Yvon Chouinard, the founder of Patagonia was one of my heroes. I worked my way through college selling his gear at an outdoor store; spending most of my student loans there. Chouinard built a phenomenal company that, like many today, focuses on multiple bottom lines. His new book, The Responsible Company, envisions a marketplace in which goods "are high-quality, recyclable and repairable." (Sounds a lot like SRC's remanufacturing, doesn't it?)
While Chouinard hits on the importance of having social, environmental and even financial bottom lines, there's one he missed: People. Don't get me wrong; Chouinard is famous for how he treats his people; with paid time off, profit sharing, etc. Heck, sounds pretty good to me. Still, he hasn't taken the step to trust that his people can be taught to understand the business they work in by giving them a stake in the outcome in the form of ownership.
At SRC, everyone is an owner and understands how they impact the value of their shares. That's what The Great Game of Business, the operating system we run at SRC, is all about.
People are the ultimate bottom line because they are the ones who volunteer time, donate resources, coach little league teams, vote for politicians and pay it forward. Every dollar spent locally turns over in the community about six times. Can you think of a more powerful way to improve our communities, states and country than by investing at a local level? We can do that at SRC because our people are our most vital bottom line.
SRC is about the size of Patagonia, but has paid more than $50 million to exiting shareholders. That's an economic impact of $300 million in the Springfield, Missouri area alone. Sharing wealth with those who generate it via an employee ownership system like we have at SRC has a huge impact on the community, environment and other great causes on a grass roots level for years and years to come.
Look, you know you don't have to share equity to get phenomenal results. In fact, 85% of companies playing The Great Game of Business today do not share equity yet.
Still, it makes you wonder what's possible, doesn't it?
What do you think about Employee Ownership in relation to stewardship and the 'multiple bottom lines'?
Steve Baker is the Vice President of The Great Game of Business. He serves on the board of directors for the National Center for Employee Ownership and SRC's Ownership Culture Steering Committee.
Steve will be presenting at the NCEO 'Make the most of your ESOP' Conference September 18-20 at the Hyatt Regency O'Hare in Chicago and at the ESOP Midwest Conference in Des Moines, IA September 21, 2012.