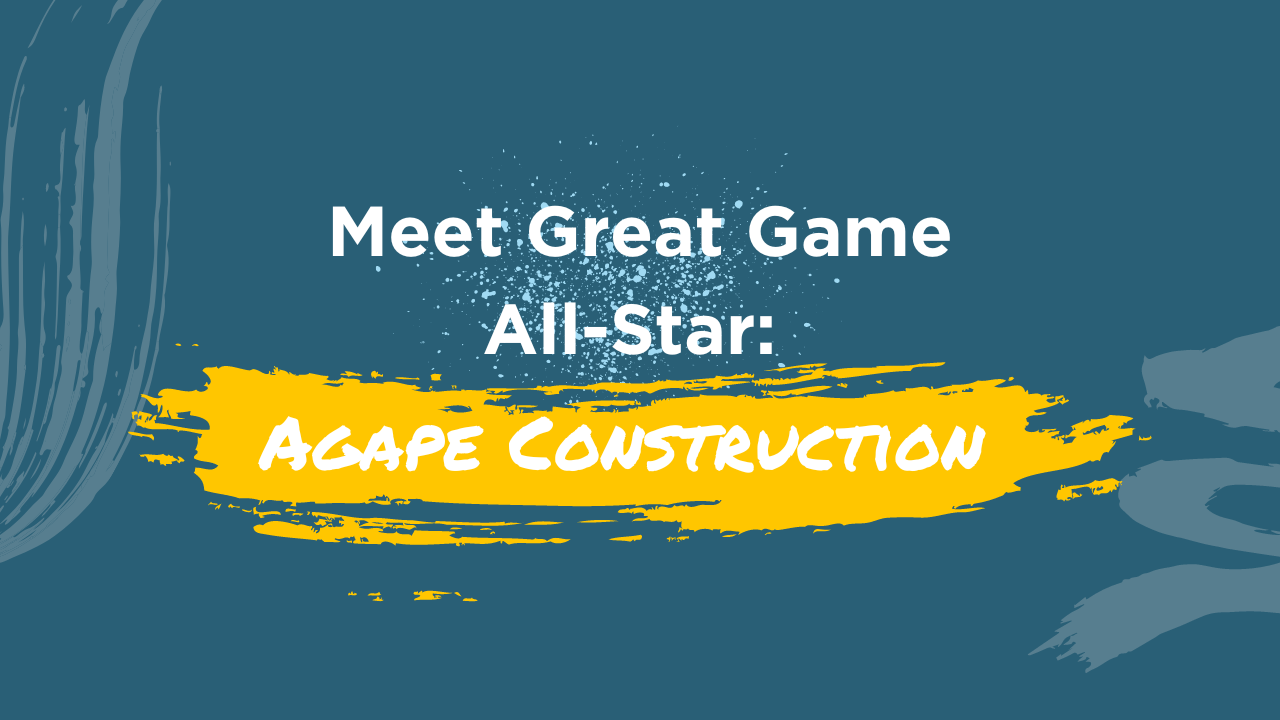 Each year, at The Annual Gathering of Games, we recognize several companies who represent the "best of the best" in open-book management practice by honoring these companies with an All-Star Award. This prestigious
award recognizes and celebrates the remarkable achievements of companies from around the globe that have fully embraced the principles of open-book management and The Great Game of Business, and have demonstrated outstanding results. Throughout the next few weeks, we'd like to introduce you to each of these companies in hopes that their experience will inspire you as you continue to explore open-book management.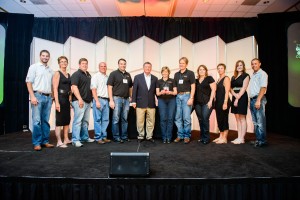 Meet Great Game All-Star Company: Agape Construction
Agape (pronounced ah-ga-pe) Construction Company, a Christian family owned business, is a design and build firm that focuses on residential projects in the St. Louis, MO, area.
Like many business owners struggling to grow their companies, Kevin O'Brien was searching for a way to engage his associates and get their help in finding the path forward. The company was also plagued by cost overruns that were only diagnosed after a project was completed.
With the help of their Great Game of Business coach Bill Collier, the Agape team jumped right in by holding Monday morning huddles for both the field and office staff where they began sharing current numbers with the workers as well as what projects were on the horizon and what issues the company as a whole might be facing.
The result was that not only did the field guys know how many hours they had to complete a job, project managers then paid better attention to job costs and salesman began to price their contracts better based on a targeted gross profit figure. That ownership attitude has become contagious at Agape where workers have taken it upon themselves to find ways to track their tools and supplies like wheelbarrows and nails, all without any direction from the O'Briens.
*Contact Great Game's Kristi Stringer to learn more about the All-Star Awards.