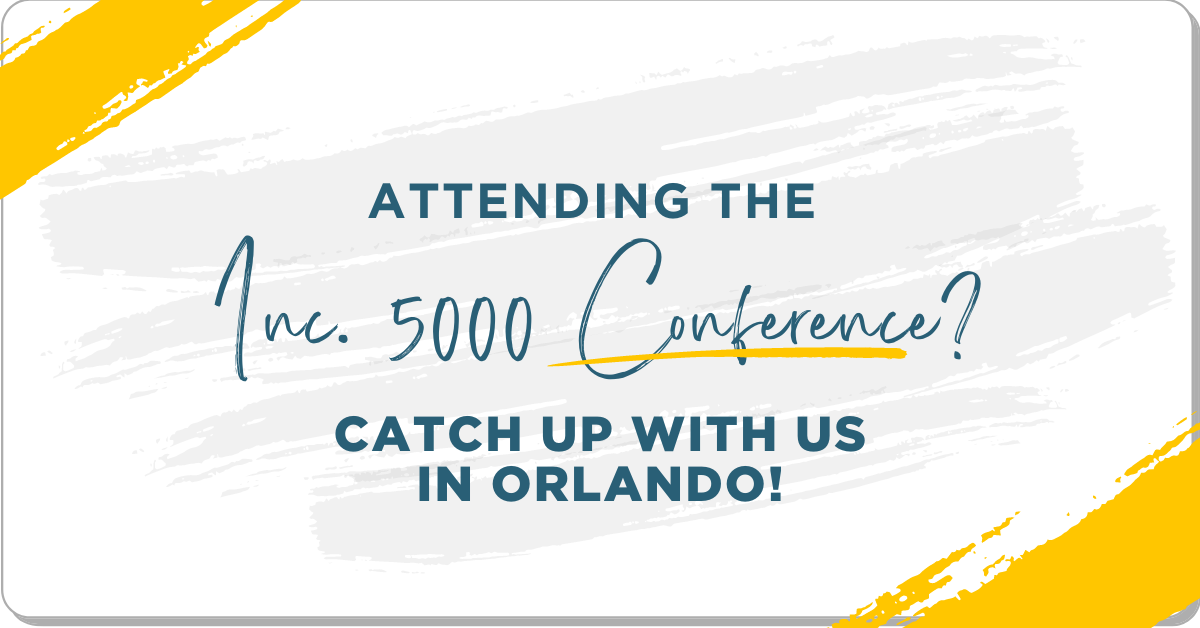 This week the Great Game of Business team will hit the road for Orlando, Florida, for the annual Inc. 5000 Conference and Gala.
The Inc. 5000 Conference & Gala is an annual three-day event that brings the nation's brightest, most successful business minds together to celebrate the remarkable achievements of the companies that appear on Inc.'s prestigious ranking of America's fastest-growing privately held companies. The Great Game of Business made it's debut on the list this year at 2518 with three year sales growth of 148% and will also be speaking at the conference.
If you're attending the conference, you'll have a few chances to catch-up with The Great Game of Business team at scheduled sessions and events (along with unlimited time to chat with us in the marketplace).
Check out these sessions and events where we'll be presenting:
Wednesday, October 21 – 1:00 PM
Inc.edu: Open-Book Management: Incentivize Your Team and Profit in Business
In this engaging and interactive course, participants will learn the fundamentals of The Great Game of Business and take away tools to immediately begin implementing it into their own businesses. Based on Jack Stack's best-selling book, The Great Game of Business is a unique and well-proven methodology and approach to running a company. In its simplest form, it gets everyone focused on the company's success. Employee goals and accountabilities are tied directly to the success of the business. It teaches all employees the "Critical Numbers" of the company and how they can make a difference—both individually and as part of a team. In this fun and interactive workshop, participants learn to develop their own Great Game to keep people focused on a common goal, encourage employees to work together and build a winning team, create line of sight between team contributions and your company's strategic goal, reinforce business and financial literacy training, and develop an engaged team that drives results and creates wins. Additional fee to participate.
Instructor: Steve Baker, vice president, The Great Game of Business
Friday, October 23 – 2:00 PM
Concurrent Session: What's Your Plan B? Contingency Planning, Growth and Innovation
Preparing for the worst-case scenario is not the first thing on most entrepreneurs' to-do lists. Yet, having a solid contingency plan can help ensure a company's sustainability as it helps set the business apart from the mainstream. In this workshop, learn best practices for contingency planning, discover a proactive process that ensures long-term growth and wards against failure, and find out how planning for the worst can actually be your best source of innovation and business growth. Also, you will be given a unique tool to identify, capture, rank, and prioritize innovative products, services, and business ideas.
Speaker: Steve Baker, vice president, The Great Game of Business
We look forward to seeing you in sunny Orlando!