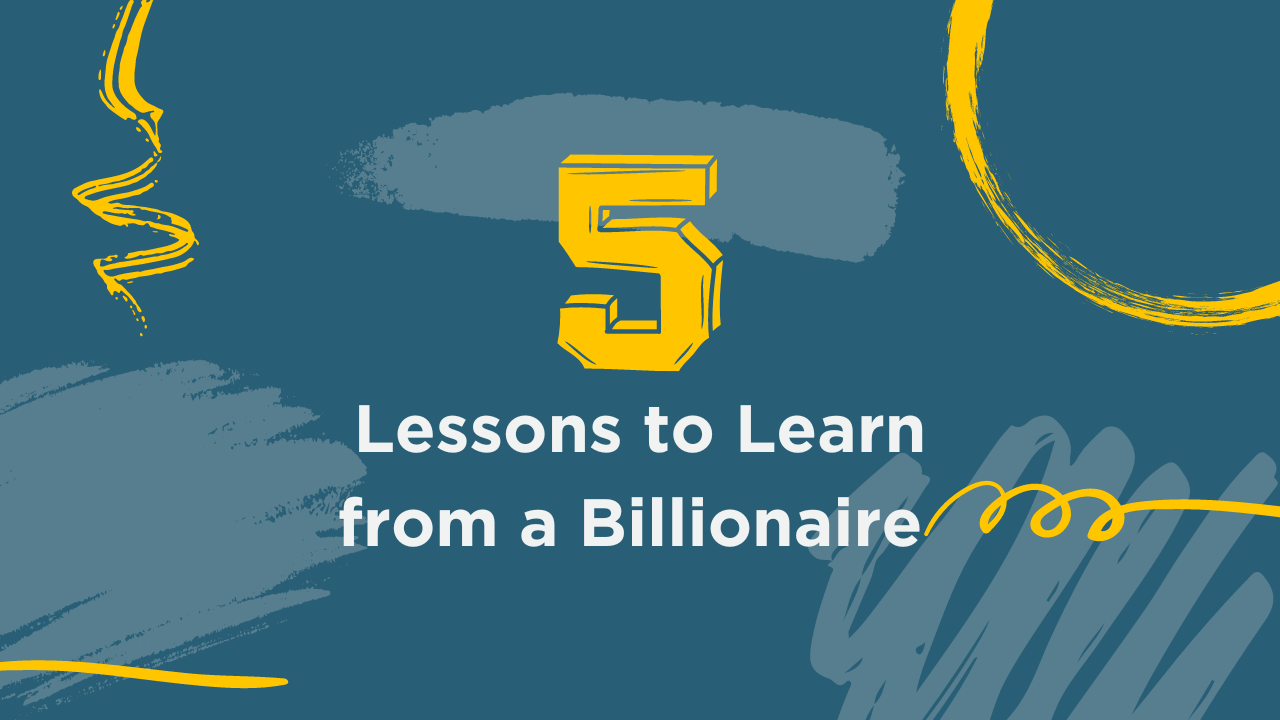 Seth Godin recently wrote a post entitled 'Studying entrepreneurship without doing it is like studying music without listening to it.'
In it, Godin points out that until you're actually in the thick of things, you really have no idea of what it's like to be an entrepreneur.
Recently I've had the privilege of working closely with Great Game Practitioner, Hilcorp Energy. One of the things I really like about Hilcorp is that they walk the walk. They don't just talk about making something happen, they make it happen.
Jeff Hildebrand started Hilcorp in 1989, and has grown into is one of the largest privately-held independent oil and gas companies in America. They have over 1,000 employees and 11 operating areas from the Gulf to the Rockies to Alaska's Cook Inlet. Hilcorp is known for their innovative approach to exploration and production, as they tap resources in the wake of larger energy companies that may have otherwise been left behind.
What I love about working with Hilcorp is their incredible adhesion to their simple value set and mission. Why? Because so many organizations spend endless hours and countless dollars on vapid mission statements, vision boards and value declaration, then spend little or no energy in applying them in the field. Wonderful companies making wonderful products for wonderful customers. Inspiring, no?
To the contrary, Hilcorp states their values very simply, and backs them up with action.
Here are the Hilcorp Core Values: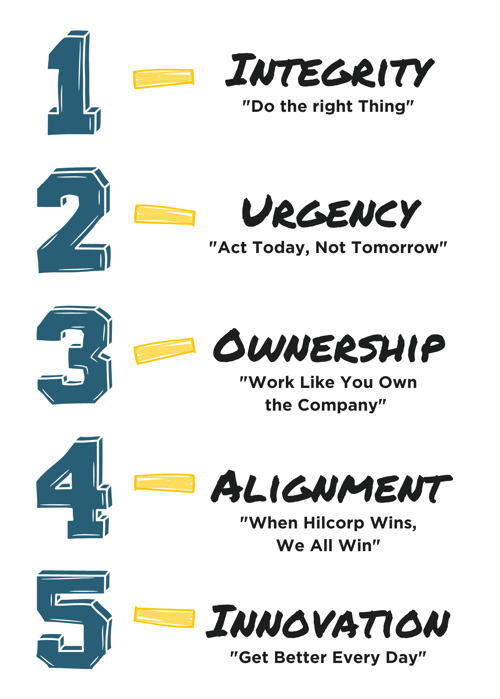 These words aren't just stuck on the walls, they hang on the lips of every employee I've met…and I've met a bunch in the past couple of years; easily in the hundreds.
I hear them incorporate these values in everyday conversations. "Do it today"... "Think like an owner"… "Do it right". To see it firsthand really is inspiring.
Look, I'm a vision/values guy, because I believe in their power. That's why I've been so lucky and happy to have found SRC seven years ago. Every day I get to work with people who make promises to one another…in writing. So you can imagine it takes a lot to impress me when it comes to the backbone of corporate culture. Hilcorp inspires me.
I guess it's the lack of complexity in their value set that makes me believe that absolutely anyone can understand them and more importantly remember them in the heat of the moment…and if someone doesn't act according to the values, it'd be impossible to claim that they didn't understand those values.
Hilcorp has been recognized for its open-book culture, values and ethics multiple times:
#7 Top Workplaces by Fortune Magazine 2012
#1 Top Midsize Workplace by the Houston Chronicle (2x)
Best Medium-sized Workplaces in America by the Great Places to Work Institute. (4x)
Hilcorp is doubling their size and value every five years. And it's hard to do. Every time I meet their people, I'm struck by their upbeat attitude, sincere desire to achieve and dedication to getting the job done…and getting it done right.
Mr. Hildebrand shares the wealth with those that create it in a number of ways including bonus plans and phantom stock; giving ordinary folks a chance to experience something truly extraordinary. For example, if Hilcorp employees pull off doubling the rate, reserves and values by 2015, every employee gets a check for $100,000. The last five year game rewarded employees with $50,000 toward a new car. (I've ridden in one of 'em.)
I've come to realize that these values can transfer directly to your personal life as well. I've even dropped them into my phone to look at as I travel around meeting with companies around the country. Five simple values; five powerful ideas; seven billion dollars.
Makes you wonder…are the values you've chosen worth the paper they're written on?