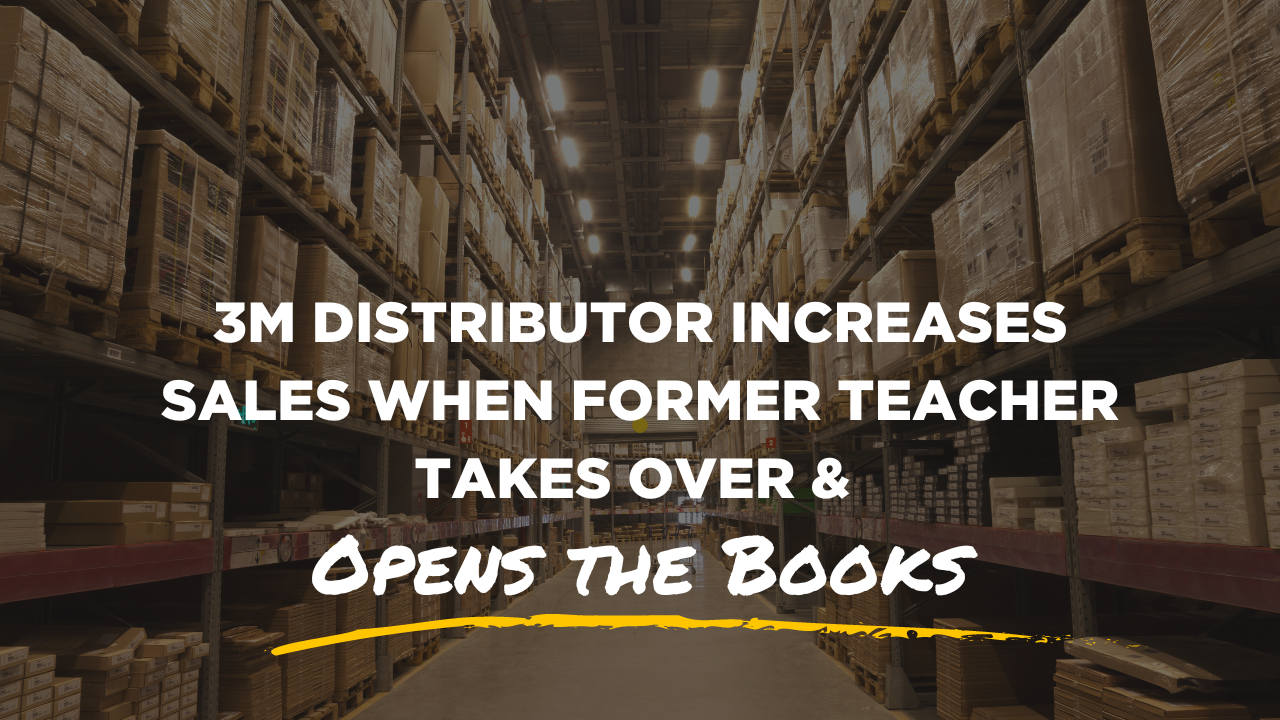 Argent Tape & Label (ATL) is a manufacturer in Plymouth, Michigan, which produces pressure-sensitive labels used by industrial customers in the automotive, pharmaceutical and consumer industries.
Business Challenges
Lynn Perenic was a teacher, where she taught elementary education and then special education at the high school level for a total of 20 years, before she ever contemplated becoming an entrepreneur. But after her husband talked about closing ATL, which he had purchased back in 1995, because of its poor performance, Perenic stepped in to try and save the business. But with just three associates and virtually no customers, she had a difficult task ahead of her.
Open-Book Solutions
When Perenic took over at ATL, the situation was grim. The company had just lost its biggest customer, who accounted for about 60% of its sales, and its staff had been slashed from a high of 25 down to 3 fulltime people.
But if there was one thing Perenic learned from her years of teaching in impoverished urban environments was how to fix things without having a lot of resources to work with. That's why she turned to the lesson plans offered by one of her business heroes, Jack Stack.
"I knew that I could save the company by opening up the books," says Perenic. "Nobody knew how much things cost or where the holes in the income bucket were coming from."
So, true to her roots as a teacher, Perenic kicked off an aggressive financial literacy campaign for her team. And yet, at one of her first huddles, where she shared ATL's income statement and balance sheet with her team, one of her associates stood up and walked out, saying that kind of information didn't affect him and that it was for "upstairs" people.
Undeterred, Perenic kept at it – pushing her team to adopt an ownership mindset. "A critical function in the understanding of the OBM philosophy is training," she says. "Without proper training, not all players in the game have a complete understanding of what we are playing for, and how we win. To make this happen, we invest in outside and inside training."
An example of ATL's inside training program is where once a quarter, they conduct what they call "Lemonade Stand" training which helps not just new associates get up to speed on financial literacy, but it also helps those associates who have been around a while to keep their skills, "as sharp as a tack," says Perenic, who has also learned from another member of the GGOB family, Ari Weinzweig from the Zingerman's Community of Businesses.
Eventually, as the associates' financial literacy grew, so did their ownership thinking.
For instance, Perenic points back to May 2011, when the company was able to pay out its very first "gain share" to its associates. Each check came out to a grand total of $15. "Some associates wanted to give back their check to the company," says Perenic. "To me, that was the beginning of employee ownership thinking. Our Gain Sharing checks have continued to grow and everyone now knows when there is a gain, there is a share."
One of the big constraints ATL needed to overcome in performing a financial turnaround was to find more business. The firm took on smaller jobs wherever it could get them. Perenic even issued every associate a business card as a way to both recognize their role in the business as well as to turn them into ambassadors for the company out in the community. That led to associates making connections with possible customers, like the one time that the firm landed a sale of some duct tape from a local marina after an associate who bought fish bait there made a connection. "Our sales increased because we had everyone in the business involved," says Perenic.
Not only is Perenic proud of the way her associates have used their new financial literacy skills when they leave work – she's excited to track the progress being made at her husband's company, Argent International, as it, too, transitions into the open book world.