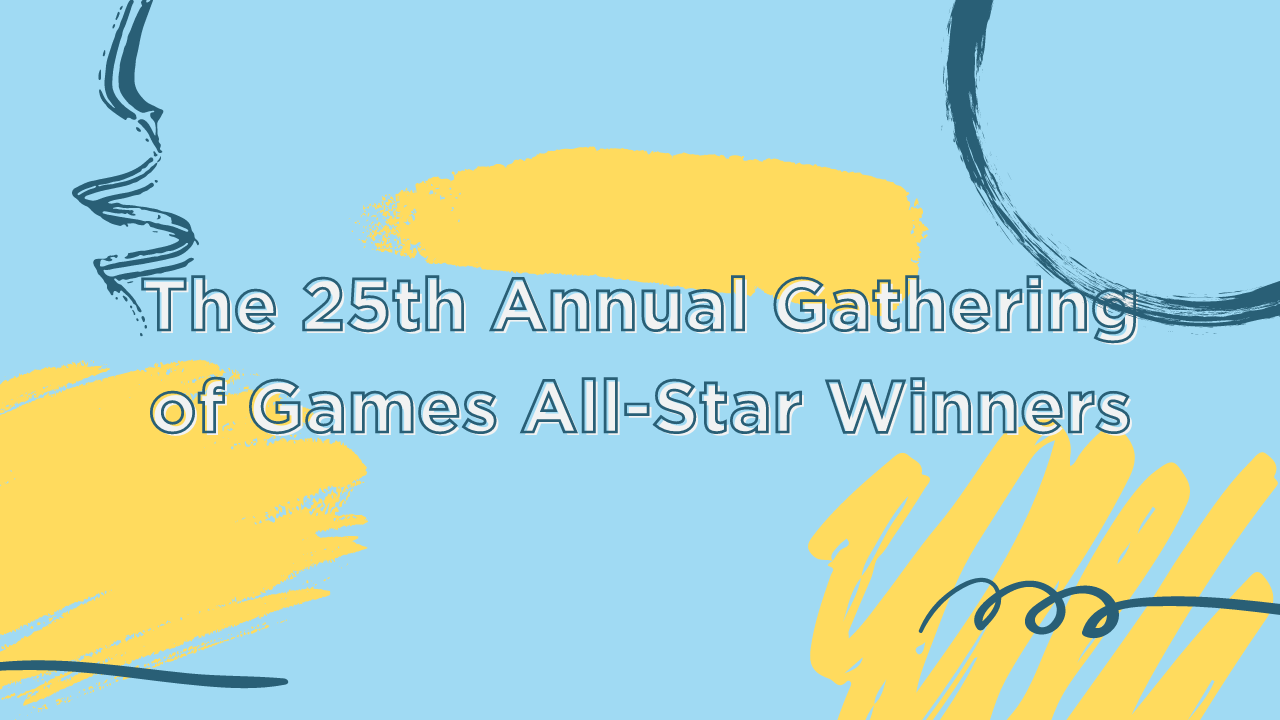 Every year at The Annual Gathering of Games we celebrate practitioners of open-book management with the All-Star Awards. This year we celebrated the 17th All-Star Awards, and had a great pool of nominees. It was not easy to decide this year between the nominees by any means! Without further ado, here are 2017's All-Star Winners:
Every year we give out the Rookie of the Year award to recognize companies that have been practicing The Great Game of Business for less than two years and are absolute rock stars. Advanced Piping Products has seen profits soar and moved from reactive to proactive since implementing open-book management.
Read more about Advanced Piping Products' Great Game success
All-Star Champions
The All-Star Champion award is handed out to businesses doing amazing things with The Great Game of Business and open-book management. This year we had five winners in total.
Amy's has been practicing open-book management BM since 2006, and has increased their net income by 150% over a decade. They are amazing practitioners and have been able to engage their employees, 60% of which are under 21, with The Game.
Read more about Amy's Ice Creams' Great Game success
2017 isn't the first time ATL has won an All-Star award; their first was in 2014! They saw their profits increase as employees became more engaged and found unique avenues to sales. ATL is already looking to the future with the goal of getting more MiniGames™ participation next year.
Read more about Argent Tape & Label's Great Game success
Daryl Flood has been practicing The Great Game of Business for 22 years, starting back in 1995 after Daryl read the book and quickly hopped onto a plane to see open-book management in action at Springfield ReManufacturing Corporation. They've been running open-book management ever since and have grown their revenue by almost 800%.
Read more about Daryl Flood's Great Game success
Not many companies have to weather a huge commodity price drop like Jenner Ag, who used open-book management to make it through a price drop in corn from $8 to $3, and they were able to see a decline in sales of only 20%, while others were reporting a 50% drop.
Read more about Jenner Ag's Great Game success
The managers at PTI hopped right in and started running huddles early on. They found that "the more huddles we had, the deeper we dug into the numbers and understood our opportunities for growth." The results speak for themselves, and they have already seen a 14% increase in sales in the last year. In fact, Peterson Trucks is hosting our Great Game Experience - Regionals event this October 19th.
Read more about Peterson Trucks' Great Game success
Every year we recognize someone who is the first in their field to implement open-book management. Often times they overcome great challenges to work in an industry or business sector that has to think about open-book management differently, like education.
This year's Pioneer All-Star Award Winner is Missouri Southern State University, who was the first to adopt what is being called The Great Game of Education. They have been able to close their budget gaps, while keeping an eye on possible cuts to funding from the state.
Read more about MSSU's Great Game success
Each Hall of Fame Inductee has been practicing The Great Game of Business for a decade or more with great results. This year's winner is Anthony Wilder Design/Build, Inc. They have been GGOB practitioners for 11 years now.
When the Great Recession hit, Anthony Wilder had to face the same crash that devastated the housing and construction markets. They were able to keep their team intact and have since recovered and continue to grow. Anthony Wilder is a very worthy inductee into the Hall of Fame!
Read more about Anthony Wilder Design/Build Inc.'s success
Another great year of All-Star winners. We are always blown away by the dedication, and energy of everyone we meet who practices open-book management. It is truly inspiring seeing the changes that these companies were able to bring to their culture and their bottom line.