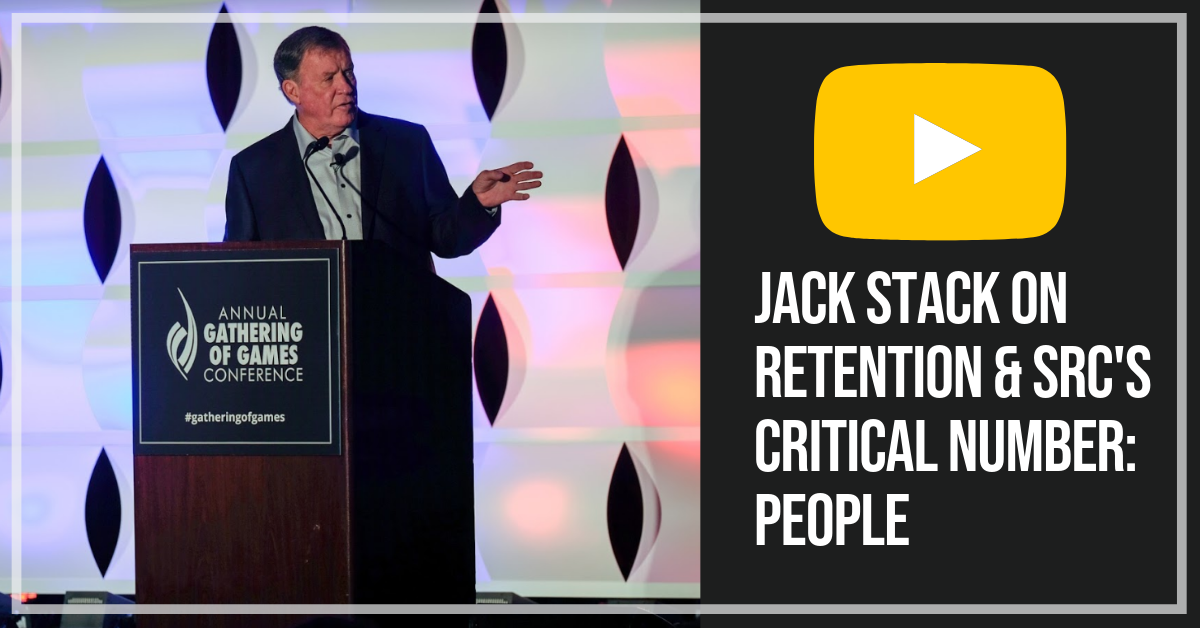 In 1983, International Harvester was in deep financial trouble. Jack Stack and his fellow managers at the company's engine remanufacturing facility in Springfield, Missouri, were scrambling to protect 119 jobs at the plant. Fast forward 36 years and SRC is struggling to find enough people to sustain the business over the long term.
As Jack shares in his keynote from the 26th Annual Gathering of Games, SRC is fighting a war for talent and facing a critical shortage of people. It's such an urgent issue that it's SRC's current Critical Number™: People.
The Critical Number is that one thing that Jack states could take them out if not dealt with properly. It's not sales, earnings, or cash flow, although those are important to sustaining a business. It's talent and retention of their people that will keep the company afloat and out-running competition in the future.
Check out Jack's keynote from the conference to hear the full story of SRC's Critical Number, the future of the economy, and how SRC plans to attract talent in the upcoming years.
SRC Taking Action in the War for Talent
SRC has kicked off all kinds of programs to both recruit new employees, as well as better retain the current staff. From leadership training, to new employee mentor programs, flexible work schedules, and 100% tuition reimbursement, SRC is stepping up their game to provide competitive and enticing programs to boost employee retention by increasing engagement and satisfaction.
SRC believes the companies with the best people will dominate their market by 2020. In his presentation at the 2019 Missouri Association of Manufacturers annual meeting, Jack covered the state of the manufacturing industry and how it plays into their strategy for taking on their Critical Number. (See the slides below).

A critical weakness in a business can be turned into one of your company's greatest strengths, and even a competitive advantage if you're able to continually improve upon it. That's why SRC is laser focused on attracting and retaining talent and dedicated to transforming this weakness into a strength in order to dominate the market with the best people in the years to come.
---
Other Articles You Might Like: