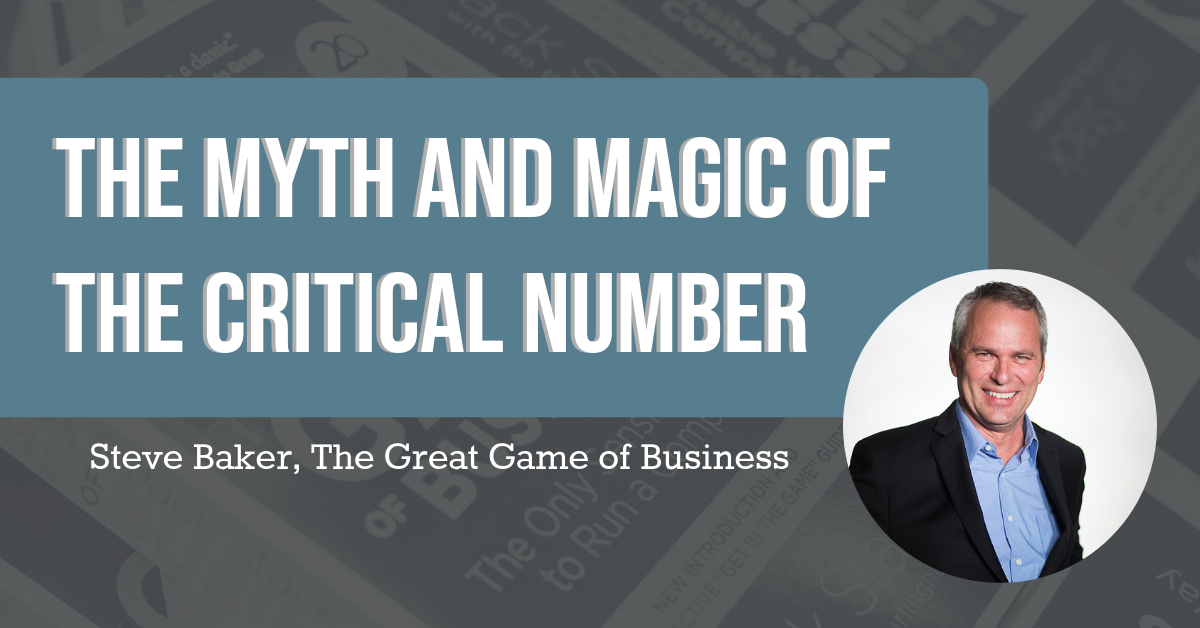 Imagine a number, that if identified, would represent the single most important thing in your life; the one thing that would change everything.
Whoa. That would indeed be awesome. But there's more to it than that. There's myth and magic that surrounds the Critical Number™. It will indeed change your business. And yes, it will change your life. But it's not magic.
Let's say that you discovered the ULTIMATE Critical Number. You found a financial measure that will indicate success – and you're going to focus your entire organization on your ultimate Critical Number and take over the world!
Sounds good, right? You may be dead right.
You're right in the sense that YOU have identified the ultimate Critical Number, but you're also dead. Dead because you will have no buy-in from those who have to execute on it. It's YOUR number.
Have you ever gone off on a planning retreat with your top leadership and solved all the world's problems? And upon your triumphant return, like Moses from the mountaintop, stone tablets in hand… no one cares? No one buys in? No one commits or executes?
That's the myth about Critical Number. It's not a panacea, it's not a magic pill. It's not even about the Critical Number, it's HOW you get to Critical Number that matters. And THAT is where the MAGIC lies.
When selecting your Critical Number, consider these questions:
1. What ways you can involve as many people as possible in the process?
2. What ways can people feel connected to the Critical Number, and to each other in a common goal.
For example, if you selected Net Profit as a simple Critical Number, get your team together to make a list of potential drivers of profit. Look for connections (line of sight) directly from line-item owners and ask for as much participation as possible. With common goals and common rewards, we're going to win as a team!
---
Want to learn more about choosing the right Critical Number?
Check out our Beginner's Guide!

---
More articles you might like: