The Great Game of Business and ITR Economics are partnering to bring the insights and guidance of ITR Economics' Industry Reports to The Great Game of Business practitioners.
We are excited about this partnership because we share a common goal, utilizing our unique methodologies to provide insights and guidance that helps the world of business grow stronger. And we are looking forward to extending this added value to our practitioner's toolbelt.
About ITR Economics:
ITR Economics™ provides the best economic intelligence to reduce risk and drive practical and profitable business decisions.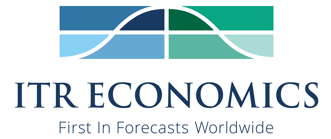 Since 1948, ITR Economics has provided business leaders with economic information, insight, analysis, and strategy. ITR Economics is the oldest privately held, continuously operating economic research and consulting firm in the US.
With a knowledge base that spans six decades, ITR Economics has an uncommon understanding of long-term economic trends as well as best practices ahead of changing market conditions. Their reputation is built on accurate, independent, and objective analysis.
About The Great Game of Business:
The Great Game of Business prides itself on being more than just a coaching business. Their goal is to build a better community of businesses that are committed to a better life for themselves and for their employees by educating, empowering, and engaging everyone in the business on the business. Following this methodology, they've dedicated the past 40 years to helping organizations reach their highest potential. The Great Game of Business is headquartered in Springfield, MO, but works with companies all across the World.