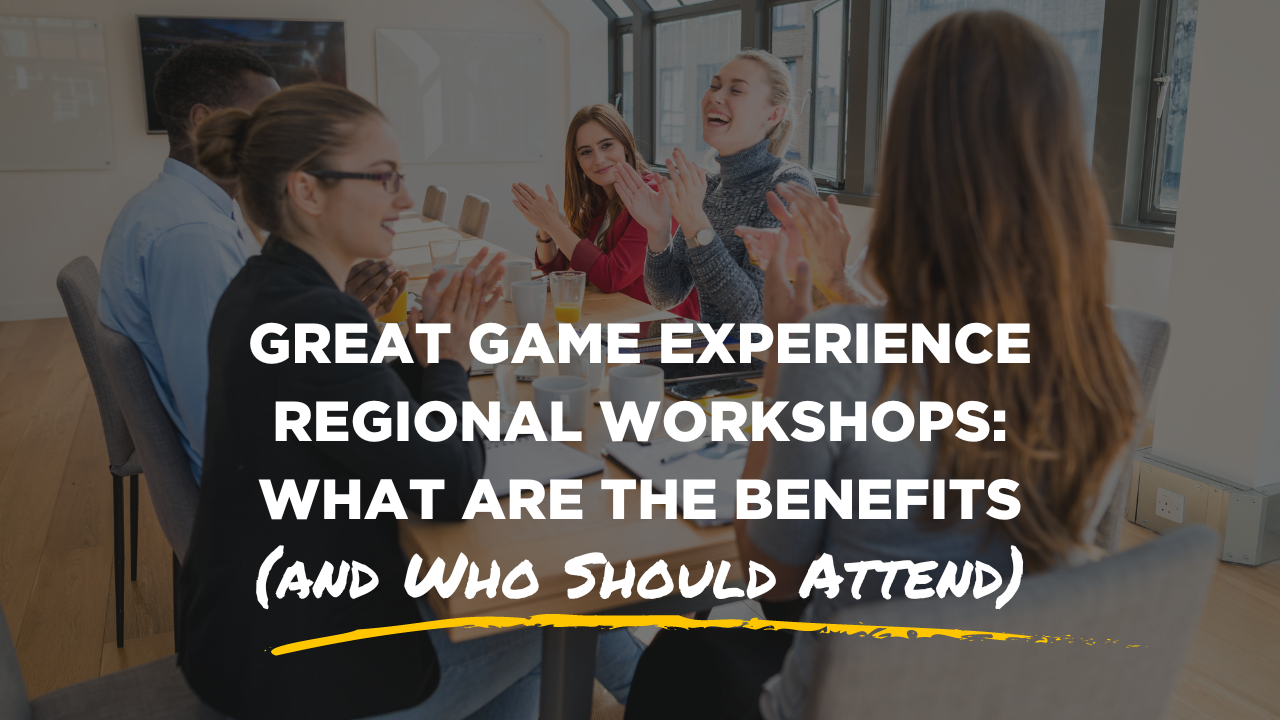 If you're like most business leaders, you're always looking for ways to educate, empower and engage your employees. Want proof? Studies show that 90 percent of leaders think an engagement strategy will have an impact on business success. The only problem? Barely 25 percent of them have a strategy for implementing it.
The same goes for the Great Game of Business, the all-encompassing open-book management operating system. It sounds like a great concept, sure, but many leaders are afraid of actually taking the plunge. Fortunately, our Great Game Experience regional workshops - hosted by Great Game practitioner companies across the map - are designed to enlighten business people on what's involved in actually playing The Great Game of Business.
Benefits of GGx Regional Workshops
You can share all the financial data in the world with your employees, but will they understand it? And what will they do with it? Our GGx workshops are a great way for both you and your employees to really experience The Great Game of Business in person:
Hear a Great Game transformation story from someone who has lived it

Learn about the principles and practices of the Great Game of Business, and how and why they work across all industries, company sizes and types of ownership

See the Great Game come alive by sitting in on a practitioner's Huddle and watching employees report and forecast company financials

Engage with frontline employees about their culture during the employee panel Q&A

Experience the power of MiniGames™ (90-day challenges that are designed to pursue an opportunity or eliminate a weakness... the average MiniGame produces $25,000 in profit in three months)

Create a MiniGame that you can take back and implement immediately upon returning home
Those are just a few benefits, which anyone at your company can enjoy regardless of their position.
Who Should Attend a GGx Regional Workshop
The Great Game of Business is all about understanding how day-to-day actions and decisions can make or break the business. Because these actions and decisions aren't based on roles, nearly anyone can reap the benefits of workshops. They're especially beneficial for the following people:
Key players at companies who are beginning to explore open-book management

Self-implementers searching for best practices and immediate takeaways to begin or to refresh their open-book practice

Internal champions charged with applying and sustaining open-book initiatives

Supervisors, managers, and lead employees who are influencers of their workplace culture
Don't just talk about an employee engagement strategy like the Great Game of Business. Take the plunge and experience it! Only then will you see how it's really possible to create a business of businesspeople who think, act and feel like owners.