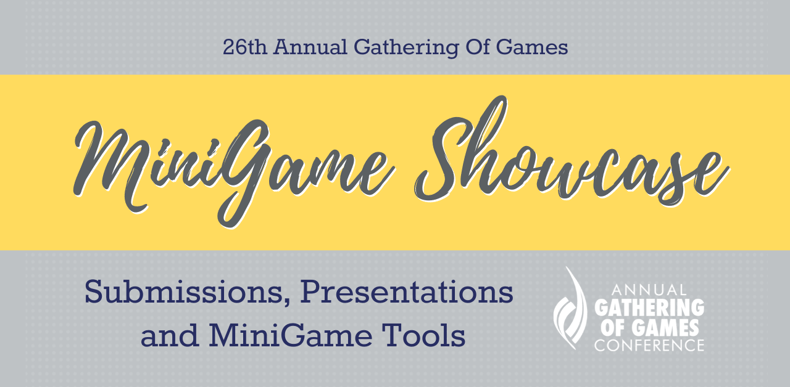 MiniGames™ are short-term improvement challenges designed to correct a weakness or pursue an opportunity in the company. This targeted day-to-day progress adds up to long-term success, every small win putting you closer to the big win or goal. MiniGames are one of the greatest tools for driving improvement and engagement in your organization, so we asked you to share your company's best MiniGame at this year's annual conference.
At the Gathering of Games, our practitioners had a chance to pitch their most successful MiniGame to a group of seasoned judges to see how it stacked up. Our judges selected two finalists to present on the Gathering main stage to share their best MiniGame with the entire conference.
Check out our participants' and winners' presentations, along with our Minigame Toolkit below to help you get started or improve your company's MiniGames!
---
MiniGame Showcase Participants



Check out how Amy's Ice Creams increased communication among their leadership team and improved their weekly Huddles in their classic bingo themed MiniGame here.

ImageOne hoped to form healthy habits among their team members in their mental and physical wellness MiniGame. See the details and how they tracked their progress here.




In order to save on expenses, imageOne created a MiniGame focused on resetting components on devices, rather than replacing them at their suggested end of life. See how the team did here.




In their "Take Me Out to the Ballgame" MiniGame, Guy Engineering focused on tracking and increasing the number of billable hours to increase revenue, their Critical Number™. See their results here.

Jenner Ag wanted their employees to better understand their core values, develop customer service skills and better their Great Game culture. Read more about how their school themed MiniGame incorporated lessons, quizzes, report cards and even a yearbook to help them reach their goals.

Check out how Suburban Electric reduced waste at job sites and the office while improving recycling habits in their S.C.R.A.M. (Save Cost. Recycle All Material) MiniGame. Read more.

In their poker themed MiniGame, the Venturity team worked to generate more leads and referral partners to build new client relationships and improve their Critical Number™, Gross Margin. Read the details here.

Willoway Nurseries set a goal to reach a 99% order fill rate, which would result in a $1 million difference from the 97% fill rate in 2016. See how they improved their processes in their "Every Plant Counts" MiniGame

here

.
---
Winners
Two finalists were selected to present their company's MiniGame on the Gathering main stage- Guy Engineering and Jenner Ag. The vote from the crowd resulted in a tie with both finalists winning a free seat to the 27th Annual Gathering of Games. Congrats to both Guy Engineering and Jenner Ag for their awesome presentations! Check out their presentation slides below.
Autumn Pitman from Jenner Ag Shares her Team's "Back to School" MiniGame on the main stage. Jenner Ag has been on the All-Star team for 5 years and an All-Star Champion for 2 years.
Guy Engineering Presentation Slides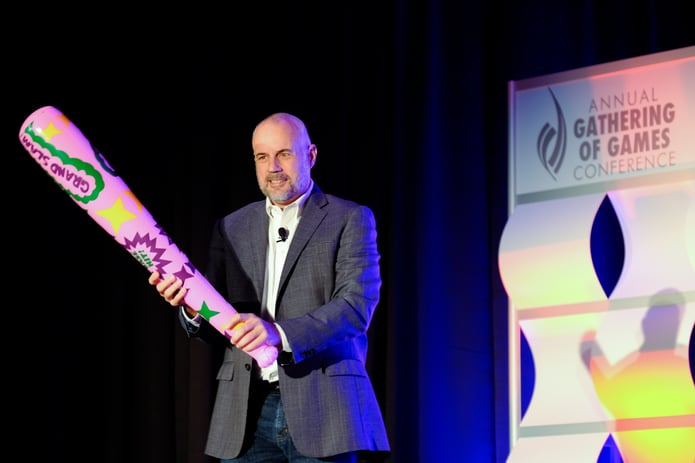 John Blickensderfer shows the audience props from Guy Engineering's baseball themed MiniGame. Guy Engineering has been on the All-Star Team for 3 years.
---