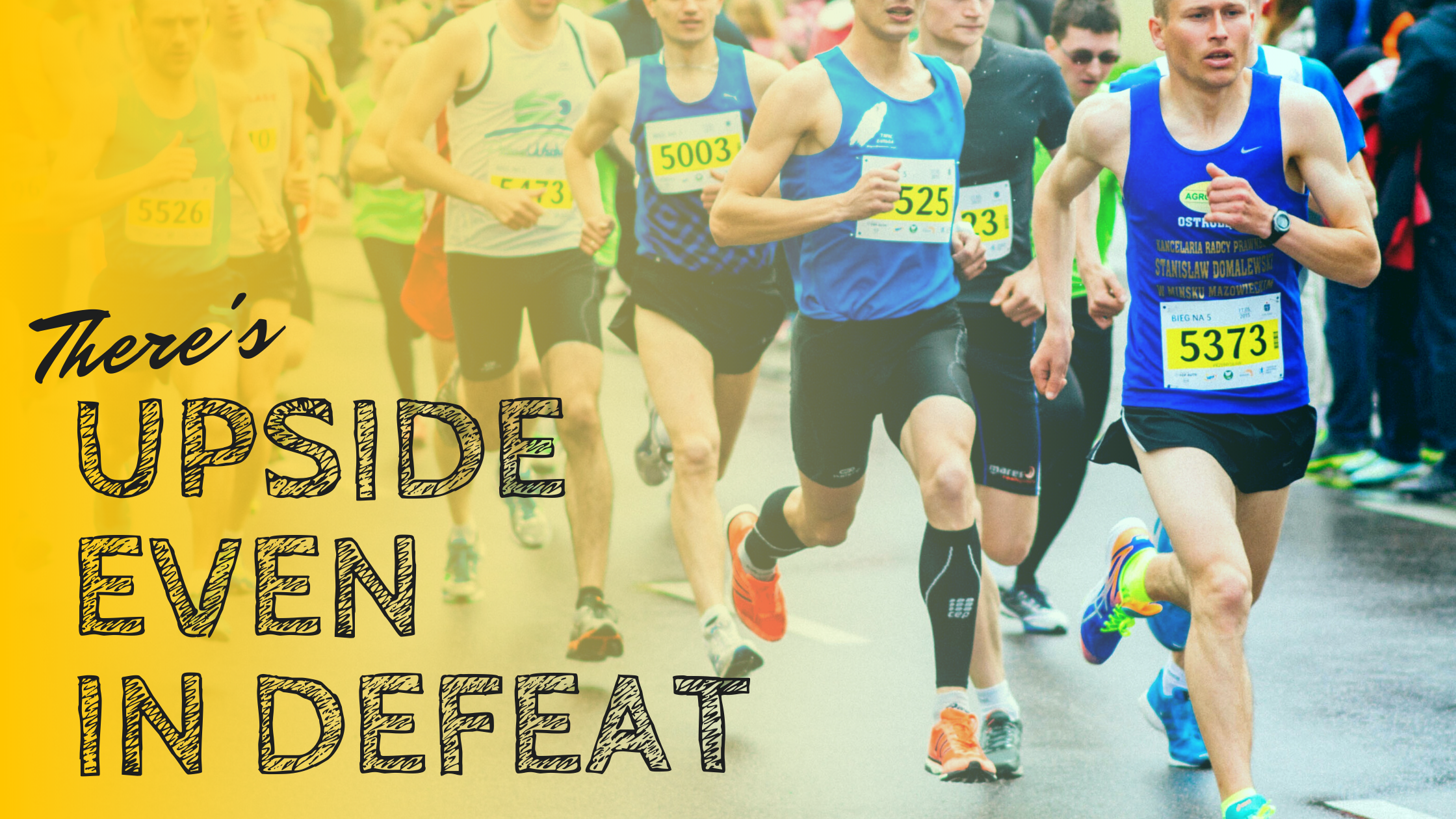 As a grandfather to eleven beautiful grandchildren, I spend a lot of weekends out on the soccer and baseball fields watching these kids tear around. I think that's why a scene from the movie Parental Guidance, starring Billy Crystal and Bette Midler, continues to stick with me. Billy, who plays a professional baseball announcer, is sitting in the stands, watching his grandson pitch for his Little League baseball team. The grandson rears back and throws a pitch, and the hitter swings and misses. Billy is ecstatic as he calls out, "Strike one!" Then, as the hitter swings through the second pitch, Billy yells out, "Strike two!" Now he's really excited as the third pitch comes in, and, as the batter misses yet again, Billy stands up and calls, "Strike three! Yer outta there!" But nobody else seems to notice as the pitcher, catcher, and umpire all get back into position. That's when Billy calls out to the umpire, "Hey, Blue, three strikes! He's out!"
The umpire walks over to Billy and explains calmly that they don't count outs in this game. The kids keep hitting until they get on base. "Seriously?" Billy asks. The umpire just nods his head, almost in embarrassment. "Then how do you know who's winning?" Billy asks. "We don't keep score," the umpire says. "Every game ends in a tie."
As I have seen firsthand, lots of sports these days are played by kids who don't keep score (though my grandkids secretly keep score on their own). But it's not just traditional sports that we see this play out. For example, several of my grandkids are involved in dance. And there's a fear that competition even with that will somehow ruin these kids.
This same dynamic seems to be bleeding out into other aspects of our lives—including the classroom and the workplace. I don't understand this. There's nothing wrong with getting beat. Everyone seems to be focused on the downside of competition as opposed to the enormous upside it presents. It's all about stoking the motivation to get up after you've been beaten—the drive to get better.
We need to be teaching our kids to handle defeat because that's what happens in the real world. More importantly, losing shouldn't be seen as an end—it should be a beginning. A chance to improve and get better. Look, my grandkids don't like losing. But they handle it well. They see it as an opportunity to stand up, dust yourself off, and learn from their defeat. But you can't do that if you're not keeping score.
Jack wants to know your thoughts! Leave a comment at the bottom of this page, and Jack Stack and Darren Dahl will comment back and/or answer any questions you might have.
Bringing Out The Best
I remember attending a conference sponsored by Inc. magazine years ago where one of the keynote speakers told the audience that competition in the business world was dead. He was stoking a debate around the idea that competition creates more negative feelings than positive ones. I remember thinking that this guy just didn't get it. All he saw was the downside of competition. I think you need the incentive to win. Otherwise, what kind of incentive would any of us have to ever improve?
The whole idea of tracking your results with a scorecard—whether that's your grade point average, the stopwatch you use to time your five-mile run, or a P&L to track your profit before taxes—is to create some excitement, some adrenaline, to give people something to get pumped up about.
I especially don't think we get excited enough at work, in my opinion. We don't find those opportunities to have more fun. When you have access to the information and the data, you can't help but get excited to come to work to see if you can do better than you did the day before. It's about achievement—about competing with yourself and others to make yourself better. It comes down to teamwork. The whole idea is to find something to center the team around.
Once you establish a pattern of winning or finding ways to improve your performance, you truly begin to feel good about yourself. You can see how you make a difference, and you can go home at night feeling good about yourself.
When people know the rules of the game they are in, and they learn how to keep score, they begin to look for more sophisticated ways to compete by innovating. They also begin to realize how they can work together to win, no matter what industry they are in or what cultural barriers might exist, because they are all using the same scoreboard to track their progress.
Keeping score gives you something important to talk about, and communication is something you need to live and breathe every day in your organization. It's your daily vitamins.
Playing To Win
Now it's one thing to judge yourself on whether you're winning or not—and quite another to ask someone else to give their opinion.
I had a friend who ran a factory and rallied his team to pursue the prestigious Malcolm Baldrige National Quality Award. Winning the award is a big deal, but so is the stringent application process. It's really, really hard to complete. My friend told me this entire team rallied around the goal, and he invested something like $250,000 to put the company in a position to win. But the night before the winners were to be announced, he confided in me that he hoped his company wouldn't win. I was shocked. "Why did you invest all that time and money then?" I asked. His fear, he told me, was that once they won, he wouldn't know what he could get his team to rally around next.
Chasing that award had given them a collective goal to shoot for, but it might not be sustainable if they were to win. They needed something to push them on a continual basis.
That's why I wanted to find a way inside our business—which has grown to ten divisions and some 1,800 associates and employee-owners—to compete with each other in a way that could be renewed year after year. What we came up with is a unique kind of competition we've come to call, "The Owners' Cup."
The idea for the competition, which we kicked off in 2014, was to create a competition among our divisions to see who was the best when it came to living the values of our Great Game business culture on a daily basis.
To judge that competition, which is held for an entire year, we created a scoreboard to track everything from how companies stick to their huddle agenda to how accurate they are with their forward forecasts. We've essentially built a checklist that covers the basics of principles and practices of the Great Game.
But rather than picking a winner for ourselves—and potentially inciting questions of bias and favoritism—we invite an outside panel of judges to help make the call for us.
In Jack's next post, we'll share more some more history on our Owner's Cup competition—including an update on 2020's winning team.
Let Me Know What You Think
Until then, if you think we missed something or if you have a different take on competition, write us a comment. We'd love the chance to debate!
Let's have a conversation! Leave a comment at the bottom of this page, and Jack Stack and Darren Dahl will comment back and/or answer any questions you might have.