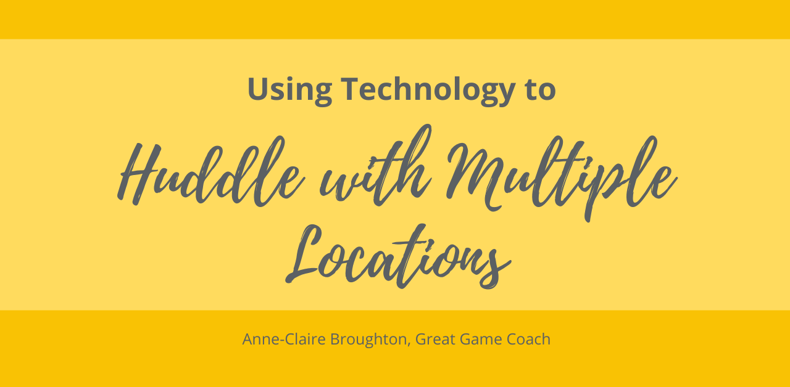 Effectively playing The Game in a company with multiple locations can be a challenging due to the complicated logistics of conducting Huddles in the workplace, playing MiniGames™, and communicating information with dispersed workforces. Check out the creative ways these two Great Game practitioners use technology to bring their people together:
SuperSuds

SuperSuds is a laundromat chain with stores throughout Virginia, Maryland, Pennsylvania, Delaware, and DC. The company has 68 employees, 39 of which are currently playing Great Game of Business. Many of these employees are hourly and some are Spanish speakers.
After some research, SuperSuds decided to use the Zoom video-conferencing platform to conduct their Huddles. They are fortunate to have leadership fluent in both English and Spanish who can translate in real time during their Huddles. Here are some tips they offer for Huddling by video-conference across multiple locations:
Relationships matter. The SuperSuds Area Managers who regularly visit the individual stores are the ones who conduct the weekly virtual video Huddles in the workplace. The front-line employees know them from their visits and as a result are less intimidated about participating in the video Huddles. The Area Managers can provide follow up information, answer questions, and deliver additional materials when they visit the stores between Huddles. These in-person visits and relationships help to make the Huddles effective.
Make it simple for employees. The SuperSuds team provided the individual stores with iPads that had the Zoom app already installed and gave the employees training on how to use both.
Be engaging! It's even more important to have engaging and high-energy content on a video Huddle than an in-person Huddle. The SuperSuds Huddle includes short training, shout outs for great individual performance (including spinning a prize wheel), multiple presenters, and a sense of humor to keep things fun.
Choose the right moderator. If you're Huddling in multiple languages, it's key to have a moderator who can translate in real time to keep both the English and Spanish speakers engaged. It's also important that the translator is able to share the information with the same emphasis, emotion, and passion in both languages. Also, be sure to display any information related to the training in both languages.
Big Brothers Big Sisters Lone Star

The mission of Big Brothers Big Sisters Lone Star is to partner with parents/guardians, volunteers, and donors to provide children facing adversity with strong and enduring, professionally-supported one-to-one relationships that change lives for the better, forever. Based in Irving, TX, BBBS Lone Star serves four major markets in eight different regions and has 165 staff members, so when the organization began playing Great Game, it faced a similar issue of needing to bring everyone together across a broad geography.
To design and implement the Great Game of Business, BBBS Lone Star used the Trello online project management platform. Trello enabled them to keep discussions on track, ensure action items were complete, and keep all the relevant information in one place where it could be accessed regardless of a staff member's location.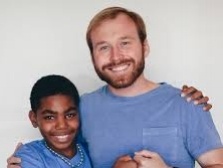 BBBS Lone Star also used Trello to play a MiniGame called "A Picture is Worth 1,000 Words" in which staff conducted interviews, took photos, and wrote up stories of matches between mentors and mentees and posted them to Trello. The goal was to increase the number of shared match stories from 0 to 54 in the course of nine weeks (check out their website to read some of these very moving stories).
Like SuperSuds, BBBS Lone Star uses Zoom to hold their weekly video Huddles across the different locations. Every Tuesday, each of the four major markets Huddle individually with all of its staff. There is also a weekly Corporate Huddle for leadership to report the numbers from the major market Huddles. Once a month, there is an all-staff Huddle to review actuals and tell the stories behind the numbers.
According to Jennifer Williams, BBBS Lone Star CFO, the Zoom Huddles have been a game changer for the organization, allowing staff across the organization to understand the numbers and how they can influence them. In addition, BBBS Lone Star has added in a Mission Focus segment to their Huddles so they don't lose sight of the fact that each number relates back to a child the organization serves.
Other Options
Some organizations with multiple locations have a central GGOB Huddle attended by managers who follow up with a local Huddle to report back to their teams. Other companies record their Huddles and make the recordings available to remote team members.
How does your organization bring together staff from multiple locations? Let us know in the comments below!