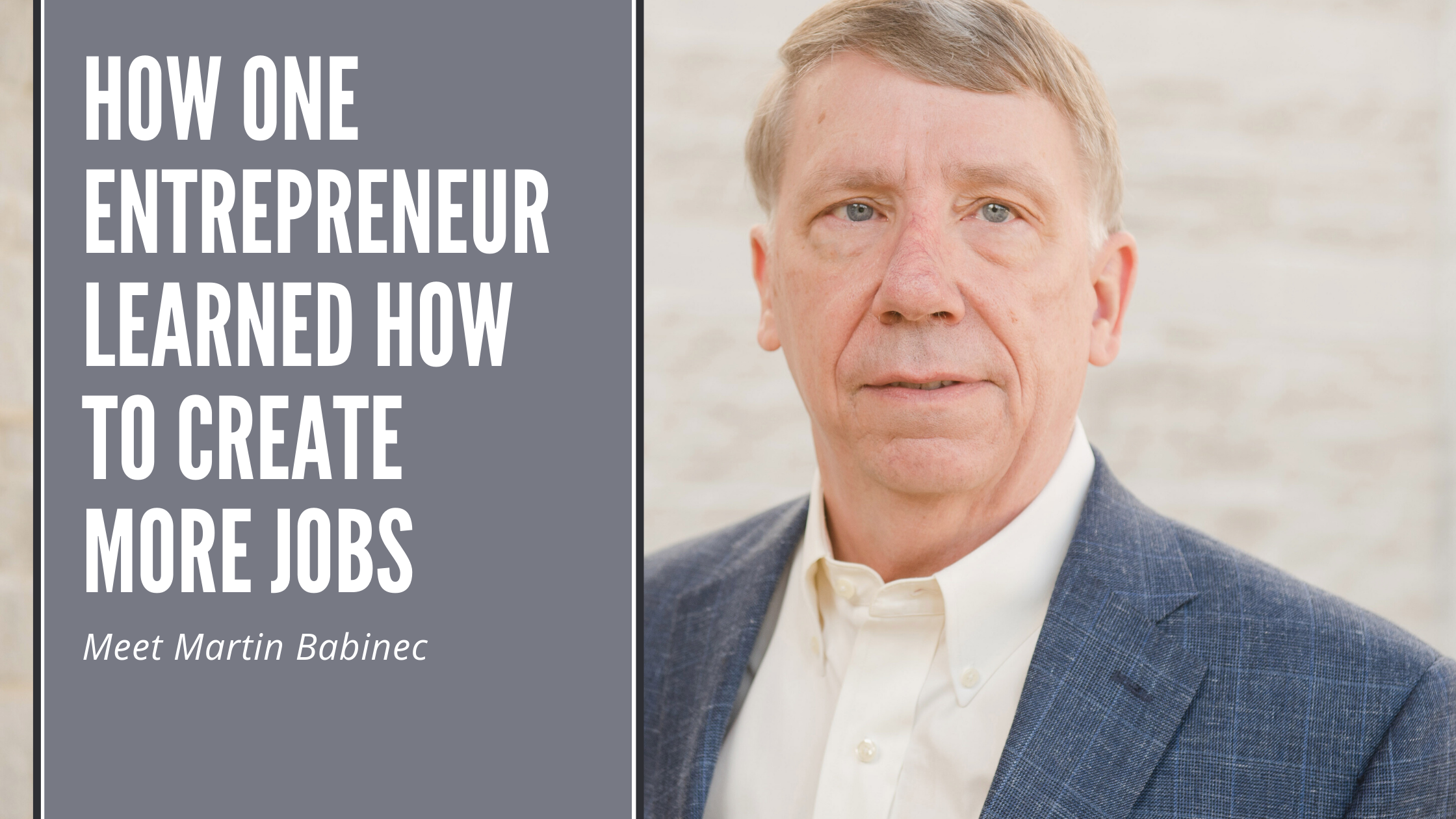 When Martin Babinec founded the San Francisco-based company TriNet, a professional employer organization, back in 1988, he thought he was starting a small business that could help other small businesses thrive. Little did he know he was about to embark on a decades-long journey that would lead him to start a movement to bring good jobs back to his hometown—a journey that he credits Jack Stack and the Great Game of Business for helping fuel along the way.
Starting Up
When Babinec started TriNet, he initially struggled to gain a foothold in the small business market. But he and his business soon found their niche catering to the booming dot-com companies emerging out of nearby Silicon Valley.
"Our service mapped well to these tech companies because they were open to embracing something new and innovative," says Babinec about his company, which provided HR, payroll, and benefits services.
By aligning himself with the growing market for startups, TriNet flourished. Yet, like many early-stage companies who experience hypergrowth, TriNet soon found itself outpacing its coverage: it was running out of money. "We were about to go out of business after 18 months," says Babinec. "We had blown through every dollar we had access to."
That's when Babinec realized he needed to devise a plan he could pitch to investors. He recognized that he wasn't just building a small business anymore—he had a true "startup" on his hands, which he defines as a company based on an innovative idea that has a national or even global audience.
Turns out, it was the kind of story that investors got excited about, and it helped TriNet land $50,000 of angel investments. "Focusing on that narrow niche became the saving grace for the company," says Babinec.
The Discipline of the Market
But Babinec now had a new issue to confront: He needed a way to help insure he could pay his investors back. "I had a passionate conviction to pay those people back who placed such a big bet on me," he says.
About that same time, Babinec met Jack Stack at a Birthing of Giants conference on the campus of the Massachusetts Institute of Technology. When he learned about the principles of the Great Game of Business from Stack, Babinec knew that message aligned with his goals. He saw that embracing the idea of transparency and the importance of people sharing a common set of values was a way to fight through the tough challenges his business faced.
While embracing Great Game™ helped TriNet flourish during the height of the dot-com era, it may have truly proven its worth to the business when, beginning in March 2000, the dot-bomb era began.
While TriNet had been preparing for an initial public offering in 2000, or IPO, at the time, Babinec and his team shifted away from the public markets and instead raised money from an investor—a public company in the UK—who took a controlling interest in the company. While that strategic decision saved the company, it also forced the TriNet team to embrace what Babinec calls "public company discipline." "The thing about public companies is that investors show no mercy," says Babinec. "You're only as good as your last quarter. And if you fail to meet expectations, you'll get pummeled."
Fortunately, at TriNet, their continued commitment to the Great Game principles of transparency and to teaching their team and reinforce financial literacy on a continual basis helped them survive the dot-bomb era that lasted through 2002. Rather than relying on top-down forecasts, the team was able to forecast from the bottom up—which drive accuracy and engagement through the company.
"I sometimes look back and wonder how we survived," says Babinec. "And the answer was the Great Game of Business®."
Bringing Home the Jobs
As TriNet thrived in the years following the dot-com crash, climbing back onto a path toward what would ultimately be a successful IPO in 2014, Babinec began to map out a post-TriNet vision for his future. That began by moving back to his hometown of Little Falls in upstate New York in 1999. While he loved being back home, he was also dismayed to see the lack of innovation economy-style jobs in the area like he was creating at TriNet. In fact, the region ranked dead last in the country in terms of generating those kinds of jobs.
As he continued to commute back to Silicon Valley for the next decade, he thought about how he could bring some of the seeds of the innovation economy that continued to thrive in California back to New York with him. How could he help create more good jobs back at home?
That vision took on new momentum in 2010 when, after stepping down from his roles as CEO and chairman at TriNet, Babinec started a nonprofit organization called Upstate Venture Connect, whose mission was to help stoke the fires for supporting innovation companies—and creating more jobs—in upstate New York.
"My goal was to help people in their communities engage and support entrepreneurs who grow companies," says Babinec, who also wrote a book called More Good Jobs, which documents his journey. "I want to help people understand the impact that successful companies can have in changing lives and improving families and communities."
Joining a Movement
To learn more about Babinec's journey as an entrepreneur and philanthropist, and how he's challenged The Great Game of Business team to bring The Game to Silicon Valley to help create more good jobs, tune in to his Change the Game Podcast interview with Rich Armstrong, Steve Baker, and special guest Jack Stack, which aired on February 16, 2021.