Demystify business by empowering your people to set their own goals and share in the rewards. Then watch what happens
Seems that a day doesn't go by without the online retail giant Amazon making some news. Whether it's the surging demand for its products during the pandemic or the fabulous wealth of its founder, Jeff Bezos, the company is a magnet for attention.
More recently, the world turned its focus on Amazon to see if the employees working inside one of its facilities in the state of Alabama would vote to unionize. Despite ongoing horror stories of the dog-eat-dog culture inside Amazon—a story with roots dating back to a story that grabbed headlines back in 2015—the vote failed.
But the fact that a vote to unionize was held at all seems to have had an impact on Bezos. In a letter to shareholders dated April 15, 2021, Bezos admitted that he didn't take comfort in the results of the vote in Alabama. Rather, he seemed to see as a moment to bring about change. As he wrote: "I think we need to do a better job for our employees. While the voting results were lopsided and our direct relationship with employees is strong, it's clear to me that we need a better vision for how we create value for employees—a vision for their success."
People support what they help create
In his shareholder letter, Bezos—who is transitioning from CEO to Executive Chairman—goes on to write that while Amazon has also pursued the goal of becoming the world's most customer-centric company, he now wants to go further by having Amazon become the "Earth's Best Employer and Earth's Safest Place to Work."
Bezos's vision for becoming the best employer on the planet (its already one of the biggest with reportedly more than 1 million workers) seems to involve doubling down on many of its existing practices—which includes offering coaching for high-performing employees and setting "achievable performance goals that take into account tenure and actual employee performance data."
While it's easy to applaud Bezos for wanting to improve and make Amazon a better employer, it might also make you wonder if he's ever heard that people support what they help create?
Demystifying business
The Great Game of Business— and its principles of teaching people the rules of business, embracing transparency so employees can track the company's performance, and sharing in the profit when the company's performance goals are achieved—was invented out of necessity back in 1983. The Great Game leadership system was created to help save the jobs for its 100 associates while also creating a better and kinder place to work where everyone inside the business would get a chance to share in its success. Like with warehouse and logistics work, remanufacturing is not always an easy job to perform—so Stack went looking for a way to help his associates understand the how they could keep the doors to their business open. He didn't want to set goals for them—he wanted them to understand how to set goals for themselves.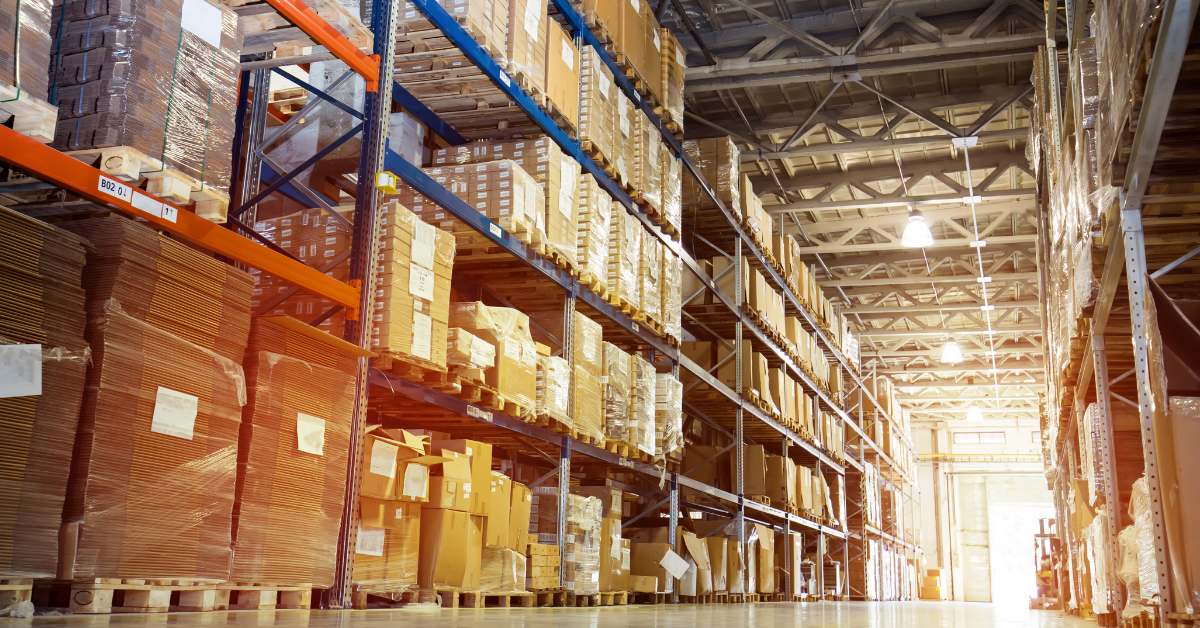 As Jack Stack writes in his book, Change The Game:
"We needed to find a way to boost productivity, morale, and spirit. We needed help in getting more done in less time with fewer resources. We needed to make people more conscious of generating profits—where they come from and where they go—while educating them that business doesn't stop at profit as if it were some pot of gold at the end of the rainbow.
"Profit is the fuel that creates quality of life. It's profits that update your factory or put in the environmentally friendly lights that create a safe place to work or pay your medical bills. We also needed to teach people how to create wealth in a way that would empower them to fulfill their dreams. But we didn't just want to slap on a patch to treat the symptoms. We wanted a permanent cure."
The answer Stack and his associates came up with was to "demystify business" by knocking down the walls that separate a successful entrepreneur and investor like Bezos and the folks working long hours inside an Amazon warehouse.
Playing to win
While Bezos proudly points to the increase in the share price of Amazon over the past 24 years—it has risen from a split adjust $1.50 a share to more than $3,000 a share in 2021—it seems clear he may have lost sight of what it's like to work on the frontlines of the business endlessly repeating the routine of stacking and delivering boxes.
Stack, who spent the bulk of his career on factory floors, understood the drudgery of work—which is why he wanted to find a better way to get folks to engage and enjoy their job more.
As Stack writes:
"Work can be boring and tedious. We thought if we could get people pumped up to come to work—to actually want to come to work because they wanted to win—it would be an incredible advantage for us. Our goal was also to bury the mind-set that people should just do their job, nothing more, nothing less. We might call these employees the faceless people or the living dead. They don't look healthy or act in a healthy way. They show up to work just as a means to move on to something else.

"We wanted to find a way for those jobs to take on more meaning, to help those employees to dream. We wanted to open their eyes to the kind of progress they could make each and every day toward fulfilling their goals—and have fun doing it. We also wanted to make their families proud of them and the difference they were making.
"One way to do that was to treat business as a game. We had learned one universal truth: people like to win. Tying the idea of games, friendly competition, and having fun at work could be a way to do the right thing in finding a work-life balance. That, we believed, could be the secret to creating a sustainable business, something that could last one hundred years or more."
A brighter side of capitalism
Time will tell what happens at Amazon. History has shown us that the companies who are winning today don't always keep their lead. We're looking at you Kodak, once a household brand that is now just a shell of its former self—all because its culture resisted change.
Bezos seems very aware of the need to keep his company on its toes and to be ready to rethink itself from time to time to remain relevant. But maybe, especially in the wake of the events that unfolded in Alabama, it's time for Bezos and Amazon to consider something even more radical. Maybe it's time for them to rethink how they might truly become a place of work where people come not to just earn money, but because they get a chance to make a difference by setting their own targets and goals.
As Stack puts it:
"Business can be a step to make a positive difference in the world. It empowers people to pursue their dreams. The Great Game of Business, the leadership system we developed with the help of our associates, is the result of seeking a better way to run a business than what we had learned on the gritty factory floors where we began our careers. The journey we've been on for more than forty years and counting has been driven by our desire to give people the opportunity to build better lives for themselves, their families, and their communities.
Our goal has always been to find a way to teach the have-nots how the haves make it. It's about creating and distributing wealth equitably as a way to close those gaps in wealth that plague our society."
So, what do you say, Jeff? Are you up for playing a game?
---
Schedule a call to see how The Great Game of Business can help Jeff Bezos and you too.