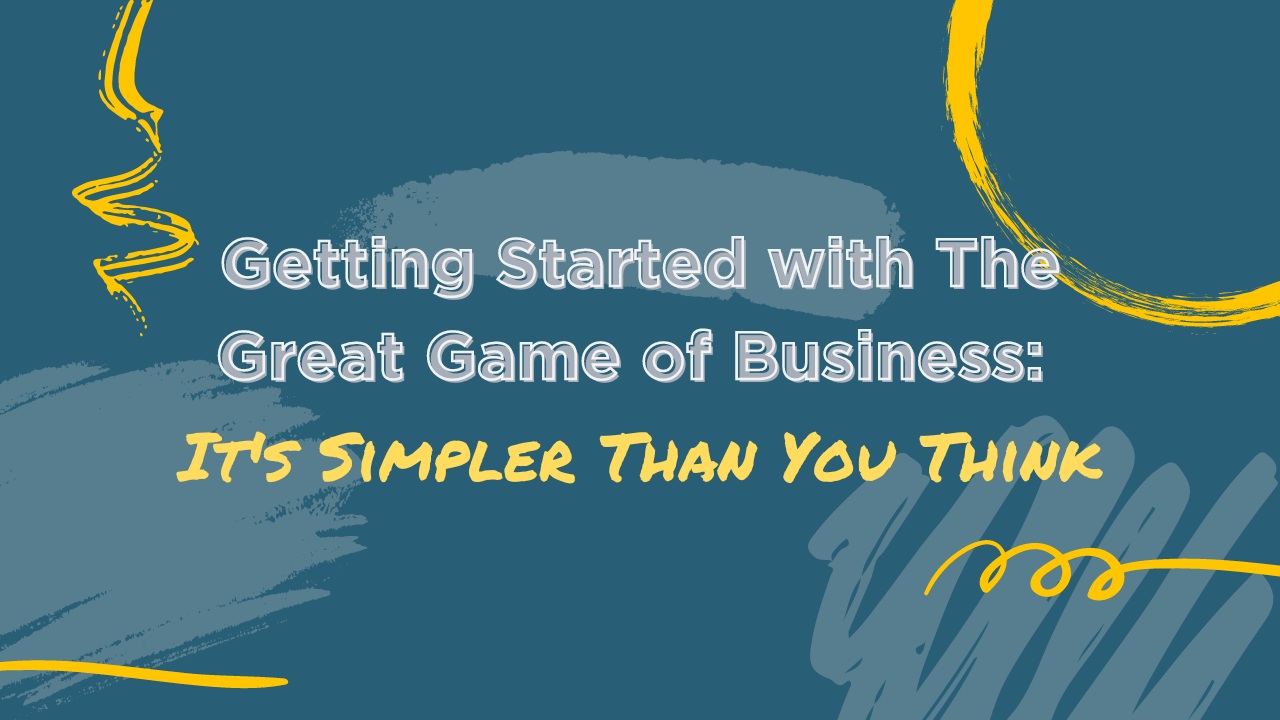 When practicing The Great Game of Business® (GGOB), the breakthrough comes when companies shift from focusing on an event (bonus plan, financial literacy program, etc.) to using GGOB as an operating system to run their organization. GGOB is a system. It's a pattern. It's a strategy. It's a way of thinking. If you want to fully leverage the power of Great Game™, you must treat it as a system and persistently work it.
The question is: where do you start?
There's a missing link between understanding the concept of Great Game and actually implementing it. Many business leaders get stuck over analyzing everything when they should really just create a plan, commit to a number and see how it goes.
If that sounds like you, here are some easy, actionable steps to actually get started with The Great Game of Business:
In the end, GGOB isn't rocket science. It just takes discipline & determination. You have to keep going. The system works great if you work the system. All you have to do is get started, which is simpler than you think.