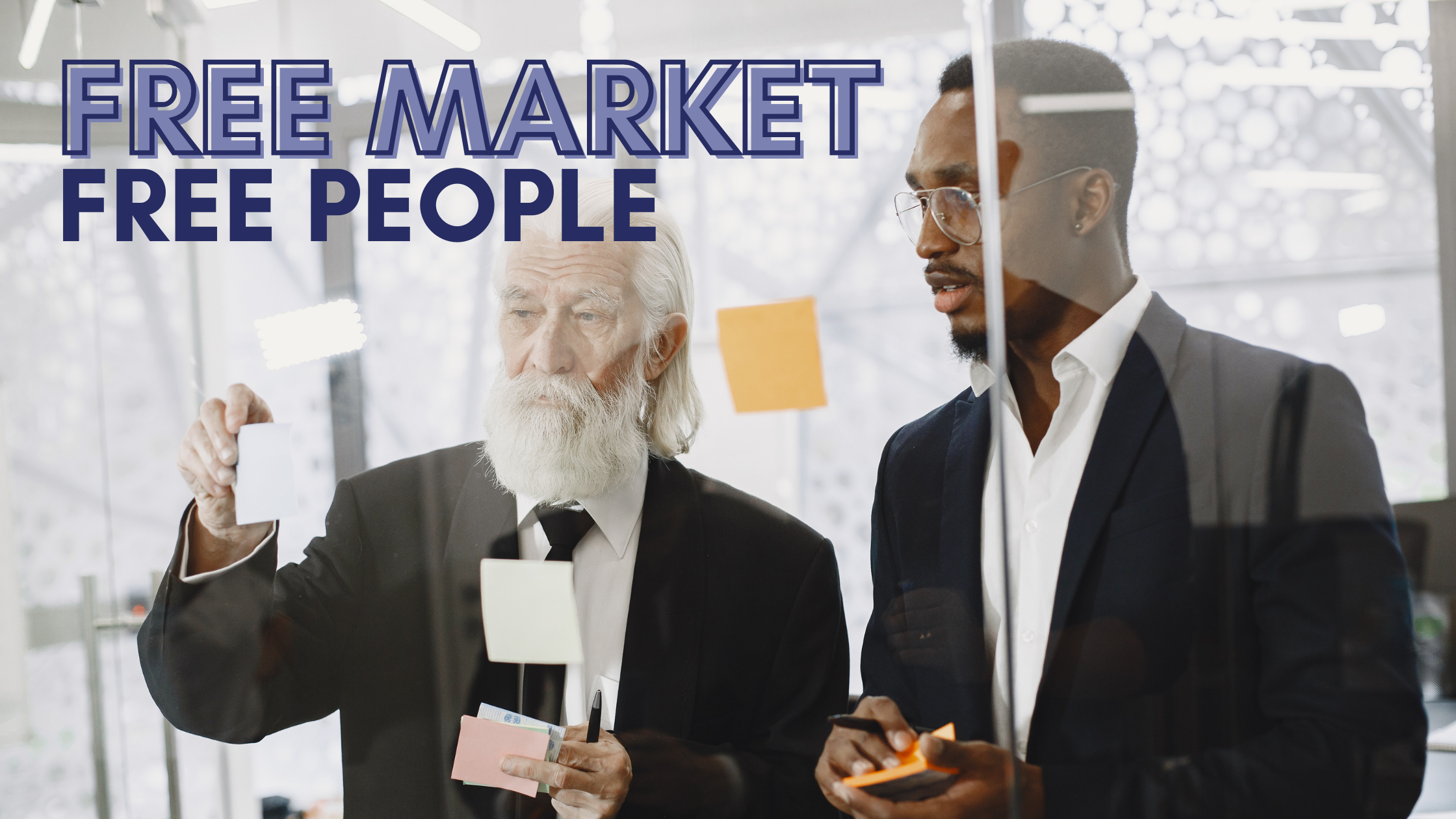 The transformative power of business is not exclusive to America; it's universal. I saw this firsthand when I was honored to serve as the American judge on a panel charged with choosing an Entrepreneur of the World, an award sponsored by a major consulting company. While I had judged similar Entrepreneur of the Year awards back in the United States, this time I was invited to fly to Monte Carlo for the globally focused event.
It was odd timing in that I was feeling pretty low about the prospects for the world at that time. Stories about war, poverty, and famine dominated the headlines on a daily basis. I was desperate for a spark of hope.
As I began reading through the case studies of the finalists in the contest, which represented companies from thirty-seven countries, my mood began to brighten. Their businesses aimed at turning their countries around, using democracy rather than bureaucracy and state ownership. Rather than waiting for the government to deliver a
top-down solution to their problems, these entrepreneurs turned to commerce for bottom-up answers. They created free markets to help free their people.
One story that really stood out to me concerned an Eastern European candidate who had started an underground printing press as a way to fight against the oppressive martial-law government that ruled his country at the time. He would print up to eighty thousand leaflets on repressive social issues, which he and his friends would distribute in an effort to bring about constructive democratic changes, often putting their own lives at risk. Over time, that printed material helped create a movement that contributed to bringing freedom and democracy not only to that country but across Eastern Europe as well. What's remarkable is that the entrepreneur behind that movement continued to build his printing operation into one of the largest companies of its kind in Europe. It really blew me away to read about someone who had used the media to bring people together and create positive changes, which is not what the media is doing these days. This guy was a true entrepreneurial hero who gave back to his community and country.
As I read about similar stories happening across the world, my batteries began to recharge. It was incredibly inspiring to see how the freedom to exercise choice can result in security and stability across the globe. If I could nominate a candidate for that award today, it might be Dave, an entrepreneur in Canada. Dave grew up working in the business his parents started in the 1970s, a commercial supplier of trees and plants to retailers in the United States and Canada, but he never intended to run it.
"I didn't want to do what my dad did," he told me. But when his dad offered him a job after he finished college in 1995, Dave couldn't say no. "I wasn't in love with growing plants, but I loved the idea of growing and shaping a business," he said. He eventually took over as president of the business in 2007, and in 2012, he bought out his
parents and sister to become the firm's sole owner.
Dave is one of those entrepreneurs who are always hunting for the answers to the challenges facing their business. He considers himself a "dedicated learner." As a result, he has experimented with just about any and every business management fad that has come along. That constant hunt eventually led him to the Great Game system. While it might not have been clear to him at the start, the system was just what he needed to address the thorniest obstacles standing in the way of his business's growth, starting with himself. He simply couldn't make every decision fast enough. He became the constraint to the company's ability to grow. "I finally realized that I couldn't come up with all the ideas on my own." Dave wanted every one of his team members to think and act as an owner of the business. "I didn't want to make all the decisions. I wanted more freedom."
One of the key hurdles Dave needed to overcome with the help of his people is the seasonal nature of his business: some 80 percent of all shipments occur during just four weeks in the spring. That places enormous pressure on the nursery to get the right mix of products ready at the right time. It's controlled chaos during prime growing season as dozens of trucks stream constantly in and out of the gates leading to the farm's four different locations, all of which need to be loaded by hand with the correct orders. Every plant counts. Margins are tight and the weather can have a dramatic effect on the season.
As a result, Dave leans heavily on his team of more than one hundred associates to help during the planning and organization as the prime growing season arrives. "I don't want to be a one-man band," he told me. "I want to build a company that will outlast me." But that leads to the other significant challenge Dave faces in his business: building a cohesive culture that brings together his team, most of whom are immigrants or political refugees from thirteen different countries such as Mexico, Iraq, Sudan, Zimbabwe, China, Costa Rica, Ecuador, Chile, Brazil, Argentina, Peru, and India.
"The majority of our team speaks English as a second language, so communication is often difficult," Dave told me. "People's education levels also vary, where some people are illiterate while we have a few people who have master's degrees from other countries."
Not only are those language barriers difficult to manage, but there are cultural differences as well, which has an impact on how people communicate with each other—or not. "We are blessed with a very dedicated and talented staff," Dave said. "I work very hard to make sure our company culture is such that we are able to attract and
retain people well. While there are odd exceptions, we have had very few, less than five, people quit our place in many, many years."
Part of the reason for that impressive retention rate was the company's transparent culture. Dave told me that he and his family had always embraced a deep belief in sharing information with their associates and finding ways to help them overcome hurdles in their jobs.
"My parents have always had a philosophy of learning, growing, taking a chance, having fun, and keeping the big picture of life in mind," Dave told me. "From that mind-set, we have always believed in treating our staff well. For example, they started our ongoing
tradition of making lunch for all staff once a month and having a meeting where we shared many things, including revenue, customer stories, problems, and challenges. Everything except profit."
But when he held all-company quarterly meetings to share the company's goals with the team, he struggled to get past the language and cultural barriers that kept everyone from working from the same page. "I knew there was something missing whenever we had a staff meeting," Dave said. "I felt a desire to do more with our people, but I didn't know how to do this. I even had a large mural painted on our ceiling, which said, 'Everyone an Entrepreneur.' But there was still a disconnect."
Then Dave found hope and a new way of looking at things through the Great Game™ system. The more he learned, the more convinced he became that the system could help him transform the culture of his organization in a way that also helped his associates grow as the business grew. "My worldview and my experiences led me to conclude that trusting people to run the company was much better than me trying to do it myself," Dave told me. "I wanted to build something that would last, and build
something into the lives of our people, as well as make a statement to the world about my beliefs around capitalism and culture."
The system has brought the company together in a common culture and is helping to create a common language. "It reduces barriers when people are working toward the same goal," Dave told me. "It also turns out that other people can make better decisions and generate better ideas anyway. If my associates can come up with them, they will own those ideas and run with them. I truly want them to think of our company as their company. I want to earn their heads, their hands, and their hearts. I truly believe that culture eats strategy for breakfast."
All of the associates now attend a daily huddle, as well as weekly forecasting meetings, which are conducted in English, Spanish, and sometimes Punjabi. To help everyone keep up to speed, scoreboards have also been put up at the four different farm sites the nursery operates—all of which has helped drive significant cost savings throughout the company.
"The difference that Great Game system has made is that it brings everyone into the full picture," Dave told me. "To create lasting cultural change, we are relentless in our meeting rhythms. Our overarching goal is to use the system's tools and mind-set to develop our people and grow the company. We have to be very intentional in our
education programs because many of our associates are shy about asking questions in a big group. We try to break out into smaller groups, so they get a chance to speak up. The result is that everyone knows what we are making, and most have an idea of what can be done to improve the financial picture."
The most important thing any leader can do is teach all their team members what game they're in. When you do that, people begin to look at the business from a different perspective. It becomes something more than work and reminds me of the story of the three masons: A man is walking along a road and comes upon three masons. The man asks each of the masons, "What are you doing?" The first mason replies, "I am laying bricks." The second mason says, "I'm building a wall." The third mason says, "I am building a cathedral." Wouldn't you like to have everyone working with you thinking big like that?
As a result of his associates looking at their roles differently, Dave said the company saw some early big wins in areas such as cutting better deals with suppliers. He also changed his sales team's compensation system. They had been paid a commission on top-line growth even if a deal they closed didn't generate any profits for the business.
Now, commissions are gone, and they participate in the profit share program. "Our sales guys used to operate as individuals," said Dave. "Now they work like a team."
Dave has now set his sights on getting more of his associates who work on the front lines to go further in their financial literacy training, moving beyond the income statement and into the cash flow statement and balance sheet. He also wants to get everyone more involved in setting the strategic direction of the business by getting
them to participate in the company's HIP (High-involvement Planning) process. Dave's particularly interested in generating ideas about how the nursery can diversify and begin to generate revenue beyond its peak season in the spring. Ideas currently on the table include everything from aquaponics to licensing their sophisticated in-house inventory and ordering software for other nurseries to purchase and use.
Dave might be most proud of The Game's help in expanding the horizons of those associates who come from different countries. He pointed to the fact that some of his associates from Mexico worked for six to eight months and then, in the off-season each year, returned to their homes, where life can be difficult. Many of them, Dave said,
don't have running water in their homes or even more than dirt for a floor. These workers used money they saved from their paychecks and bonuses to start their own business, buy land to grow crops such as potatoes or avocados, or simply send their kids to a better school. Dave remembered a day when he went to say goodbye to a man
named Rolando. "I said, 'See you next year,'" said Dave. "But Rolando told me he wasn't coming back. He told me, 'I used the business education I got here to start my own business.' He said he had bought some land for a farm and started an internet café. He also bought a car to start a taxi business. It gave me such hope that we were making a big impact on other people's lives. Playing the Game has been a very rewarding journey for me. The more we've shared, the more we have received in return. My goal is to preach capitalism and Christianity; free markets and free people. I know if I can be successful, I can make a difference in someone's life. I wish more leaders had the nerve and a bigger vision to play The Game and have that same kind of wideranging impact as well."
---
This excerpt from Change the Game: Saving the American Dream by Closing the Gap Between the Haves and the Have-Nots. can be found in Chapter 6, Page 107.