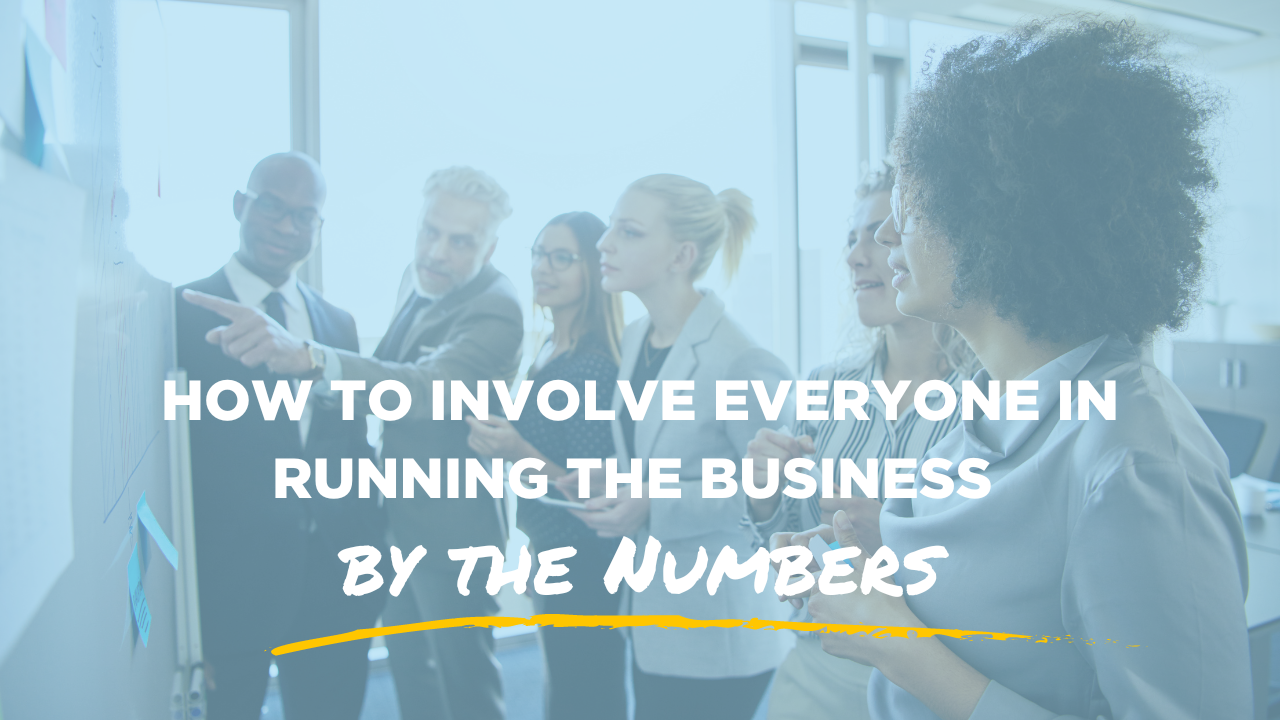 "The numbers in a business are just stories about people."
- Jack Stack, CEO of SRC Holdings and author of The Great Game of Business
What are your company's numbers, and how do you use them to assign accountabilities to departments and people?
Here's the Great Game of Business approach:
Determine your main measure that defines success. We call it your Critical Number. In a small company, it's likely profit. After all, you have to take in more than you spend. Set a specific target.
Visit with the people in each function or department. Ask them how they most directly impact that number. We're looking for one to three "drivers" … the measurable activities that "drive" your Critical Number. In some departments – like sales – these will be easy to identify. Depending on what role a department serves, the driver may measure a supporting function and won't necessarily be tied directly to the Critical Number. But every department should be able to define its contribution to success. Ask lots of questions and soon the drivers will emerge. Set specific targets.
Have those departments track their drivers on an ongoing basis, and meet weekly to review and discuss improving them.
Here's how this might look in action:
ComputerFix is a small computer repair company. Their sales target is $1 million, and they've selected Profit Before Tax as their Critical Number. The goal: $100,000.
They have 6 service technicians and 4 support staff, including the owner, Pat. The techs generate revenue based on hourly billing. They have determined that if each team member can invoice for at least 75% of his/her time, the company will achieve its sales target. So their driver is Billable Time.
The highly engaged staff decides on these drivers for their main functions:
Dispatch: 98% customer satisfaction (measured via surveys)
Parts Purchasing: 100% on-time delivery
Finance: Accounts receivable outstanding < 45 days
The company selects 10 am every Monday for its weekly "huddle."
They kick off their first huddle by doing some basic business education. Pat explains that the employees create the numbers; accounting simply records them. Pat asks everyone for their best effort in keeping their drivers moving in the right direction.
When they get to receivables, an insightful discussion ensues. Jan in accounting talks about the importance of making new clients aware of the company's payment terms. Alex in dispatch offers to send a "Welcome Aboard" email – including payment terms – to new clients. The techs will carry hard copies for new clients. All agree that clarity on payment terms will help both receivables and customer satisfaction.
These huddles are nothing more than common-sense discussions about the employees' impact on the numbers. This is the best way for them to learn the numbers, and to hold themselves accountable for them.
Running the business "by the numbers" is not just for the owner. It's for everyone in the company.