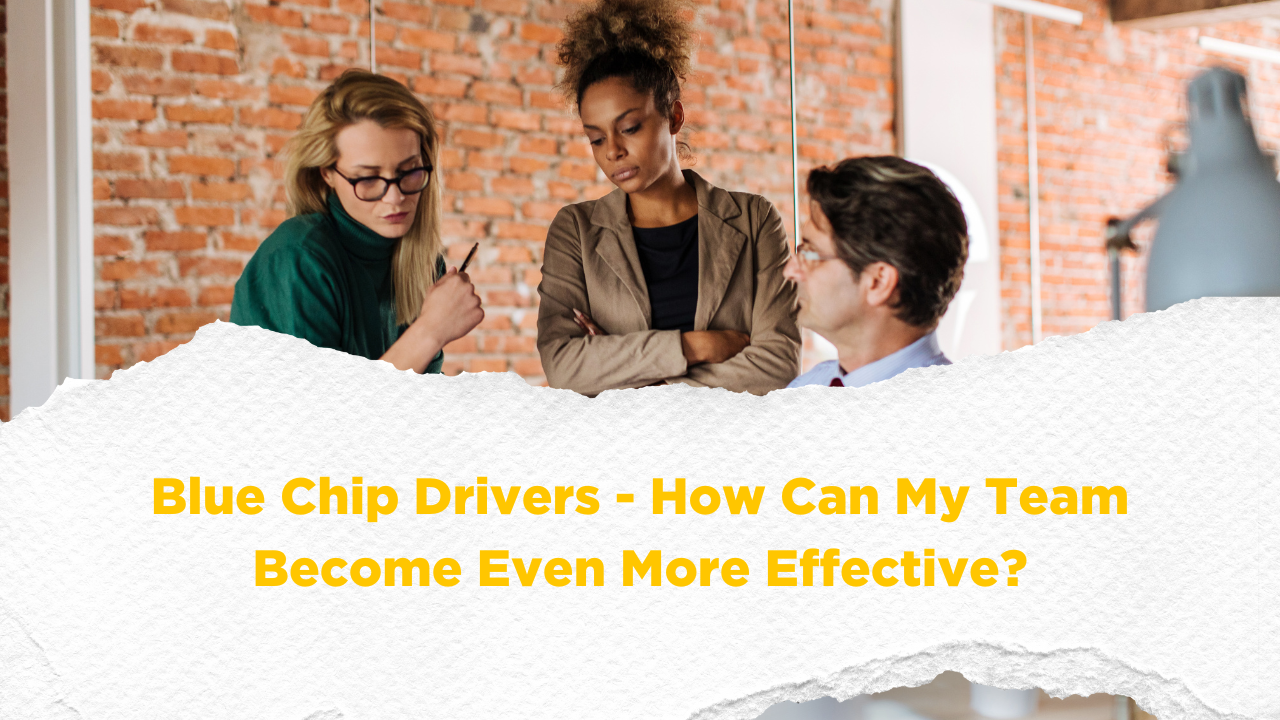 If you have ever wondered how to help create a more effective and engaged workforce, you're not alone.
So many managers, owners and leaders within companies wonder that very same question. In fact, even line employees ask that same question.
Let's explore this idea through a brief but important journey on building a more effective team. Here's what many people (myself included) frequently asked:
Is everyone on my team really working toward the same goal?
I have wondered this very question—and often. Sometimes I still think I'm speaking a foreign language when I discuss our business strategies and outcomes. What seemed so obvious to me is clearly not as straightforward to everyone on the team. I can't believe they don't get it, I'd think. I know this isn't the first time we talked about this.
Am I focusing on the wrong things?
The reality was, I did not spend enough time talking about what was really important for our business to be successful. I wasn't helping my team focus their efforts on the things that would really drive results. Actually, I'm kind of embarrassed to admit that many of my employees did not know if we were meeting our business targets. It wasn't that I didn't want them to know; I simply did not know how to engage employees in a way so that they could understand what I was taking about.
What is the first step to fixing this problem?
It really wasn't that difficult to get there, but we had to be intentional about making sure the management team was on the same page. That was step number one. Once we accomplished that by figuring out what the most important outcomes were, we simply began focusing on the things that would drive those outcomes. At this point, the rubber really hit the road because we moved from ideas to action. While this is easier said than done now, our ability to execute our 'grand plans' had a lot to do with a well-thought out strategy and organizational culture, and that would (will) affect any organization looking to go through this important change.
Am I still missing something?
Some studies have indicated that it is more important to manage our energy levels than our time. Just think about teams you have been on that were very successful. To be successful, I needed to ensure that our team was applying their energy to the things that drive the outcomes we were after. I'm sure you can also think of a team or an individual who just drains your energy—the outcomes are never where they could/should be with that individual involved. As a leader, I could either give them energy through my mood or just as easily zap it. I had to make sure I was aware of my team's energy at all times.
Where should my team spend their energy?
This is easy to answer: focus on the things that will yield the highest results. I couldn't forget that my results came from my behaviors. The key was to identify those few vital behaviors that truly made a difference in driving results. As it turns out, "Pareto's principle" was alive and well. It was those few vital behaviors, or 20 percent of what we did, that drove 80 percent of the results. That is still very much true today. If only we would focus our time and, yes, energy there, right?
How do I identify vital behaviors?
For me, the vital behaviors were in the practices of open-book and lean continuous improvement. Sharing information, teaching the business, being transparent and making problems visible were all examples of vital behaviors that helped our team be more successful. Now, at the end of the day, my thinking determines the behaviors I undertake. I'm where I am because of this journey of discovery.
Thankfully, there were others before me who shared their thoughts and created new insights. In this spirit, I hope we can continue to learn together and find ways that we can be more effective as individuals, teams and businesses.
Drew Seidel is the Plant Manager at American Electric Power and will be presenting at The Annual Gathering of Games conference on Thursday, September 10th, 2015.

More Articles You Might Like: